Love
AQUARIUS HOW YOU WILL GO IN LOVE IN 2020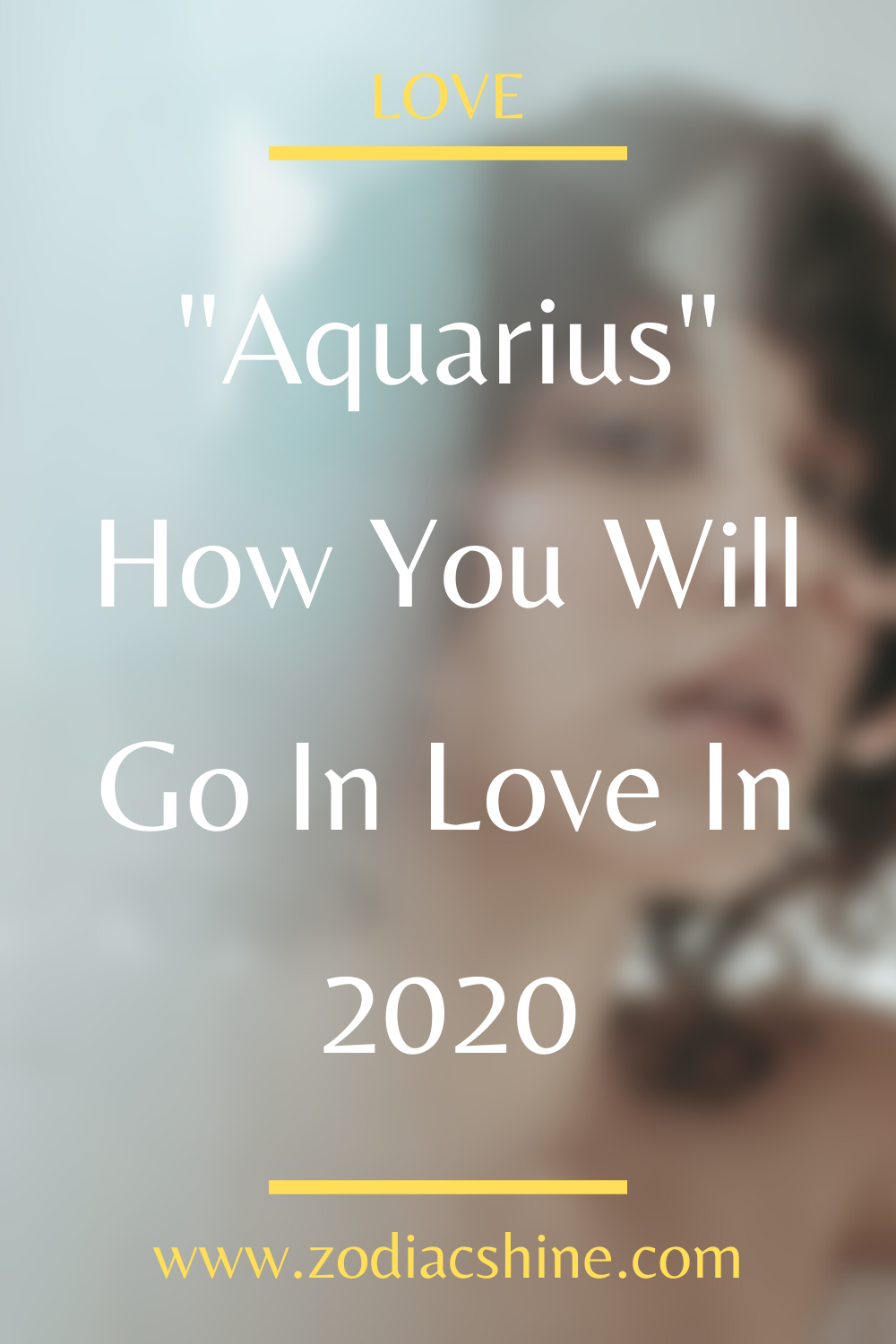 It is time to welcome 2020 and all those new opportunities that it brings under the arm. Leaving aside everything you learned this 2019, the expectations of 2020 are quite high. Surely you are wondering what will happen with your heart in 2020, Aquarius. You want to know if you're going to fall in love, if you're going to stay single or if your relationship is going to keep working. Here you have all those answers. Although it is difficult for you to recognize and accept it, Aquarius, you are a very attractive person especially because of what you keep in your mind and because of your different way of thinking.
This year you will enter the hearts of many people, but yours will not enter as many as you think. Many of those loves are not going to be reciprocated by you, Aquarius, because right now you are very clear about what you want and who you want in your life. Of course, this year you will find a person who will meet all these requirements, a person who will leave you speechless from the start. You will feel a kind of crush that will go more and more.
If, on the contrary, you are in a relationship, Aquarius, you will want to make it much more formal and take another step. It is very difficult for you to commit because you are afraid of losing your freedom. But with that person, you feel free and know that you can be who you want to be. 2020 will be the perfect time to start looking for the future and to start making long-term plans.
And so that what usually happens to you does not happen to you, it is very important that in 2020 you take maximum care of communication in any type of relationship. F**ck, Aquarius, may you be totally faithful to your feelings and emotions. It's the damn moment to open your heart and stop being afraid to confess what you feel. If you are in a relationship, this will eliminate any tension or accumulated problem. And if you are single, this will make it much easier for you to know if you are with the right person or not.
You should be very careful with certain ex, Aquarius. This year you will be able to completely forget about them, but maybe they won't forget you and all the problems will arise there. You should not give it more important because they don't have it. In 2020, focus on what makes you happy and that makes your heartbeat stronger.