Zodiac
Your resolution for the new year 2021 based on your zodiac sign
Your resolution for the new year 2021 based on your zodiac sign
 Shortly before New Year's Eve, the good old resolutions for the new year are planned every year. Ideally, we'll tackle them successfully in the next year and change our bad habits once and for all. But unfortunately, that doesn't always correspond to reality!
Of course, it doesn't matter if we don't always achieve everything right away, but maybe it is now time to bring about a change in certain things. Isn't the turn of the year coming just in time?
Your zodiac sign reveals which resolutions you should take particularly to heart in 2021: 
Capricorn
The Capricorn should definitely look for a balance between their private and professional life for the next year. He usually aspires to his job because he's obsessed with it, so to speak. However, this year he should also explore his social side and surround himself with all kinds of people who allow him to achieve a high level of creativity.
Aquarius
The Aquarius will have to set limits to his environment, as the past few years have abused his sociable personality. Because of this, he will stop saying yes to everything and lose the fear of expressing what he really needs. Be happy Aquarius! You should now put your dreams first and fight for them at all costs.
Pisces
In order for you to really bring out all of your shine, you have to be as honest with yourself as possible. Don't stop saying how you really feel because others might get out of your way. Your ability to empathize with others and your personality will enable you to be successful.
Aries
One of your New Year resolutions should be that you do not focus your life and actions on fulfilling the wishes of others. This type of behavior has never brought you anything positive. Although you're a boisterous character who isn't afraid to step out of shape and break the rules, you usually always give in to please others. This is what this year is all about, with your individual priorities naturally coming first.
Taurus
For you, one of your New Year's resolutions is to enable people to connect with their true inner world. That way you can really get to know them and not get carried away by their mere appearances. The image of a cold and distant person can suddenly disappear completely. While it's not easy to put all of this into words, you just have to try. Target yourself at people who are risking their lives because this is going to be a time when you really need to risk a little more of yourself.
Gemini
During this time you have to learn to accept that things change over time and that every transformation process is necessary if you want to continue to grow. If things are to take their natural course, you have to come to terms with them and no one else will be able to prevent it. This year will be an opportunity for you to let things come and go as they like.
Cancer
This year is going to be a key year for you because it allows you to really get to know yourself. It requires answers to all of your questions spinning around in your head, and for that, you need to focus on your inner voice without being distracted by your surroundings. It will be a positive time in every way, where you will fully enjoy all the things you like.
Leo
You should slow down the frenzied pace that sets you apart and keep your cool thinking about what really interests you. One of your resolutions will be to give yourself a break so you can enjoy things. You should focus on all the people who have done you good and forget about those who have harmed you.
Virgo
The challenge will be to purify your energies as the past year has been an extremely complicated time. Additionally, you need to focus on family and love relationships that are really close to you. The storms of passion need to slow down. So try to keep your temper in check.
Libra
This year will give you the opportunity to put aside what others think of you or your life. Staying attached to other people's viewpoints was a huge mistake and now you need to undo that. Your self-love should now prevail over others as the only alternative in order to be happy. Work hard to make sure you don't care what others think of you because you really don't care.
Scorpio
This year will be an opportunity for you to open up to the world and learn that asking for help is not a sign of weakness. The suffering that has accompanied you for so long will stop in 2021 and the help of those around you will be the balm you need in your life. Accept the help and don't be ashamed of it!
Sagittarius
Sometimes you also need a little more stability in life, because this soil is vital for you. The constant emotional changes have only damaged your life and prevented you from really being in a committed relationship. It takes high doses of positivity to really embark on a little more security and commitment, but this should be your resolution in 2021!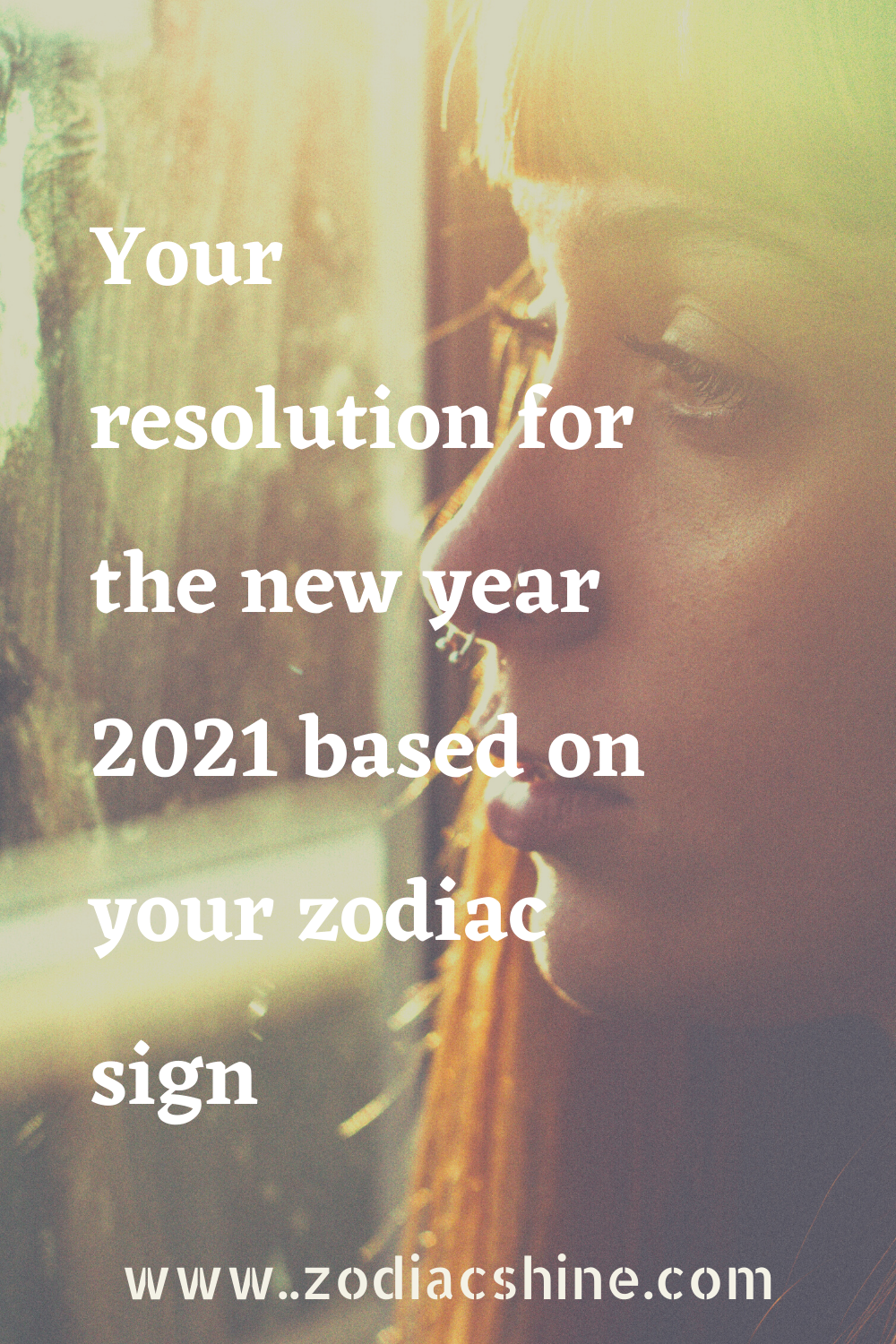 Source: deno-licina.com