Relationship
4 behaviors that show that he only stays with you because he is afraid to be alone.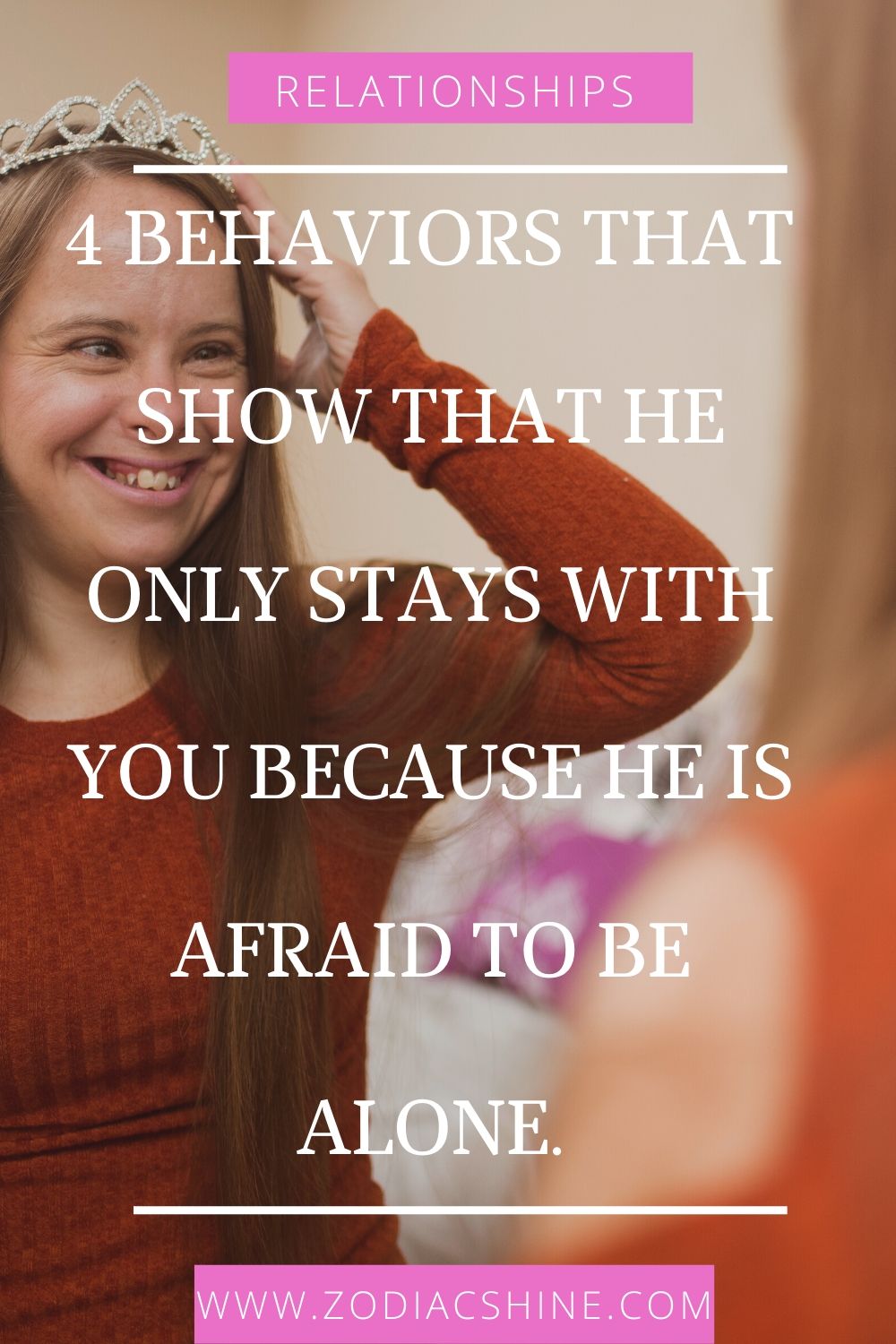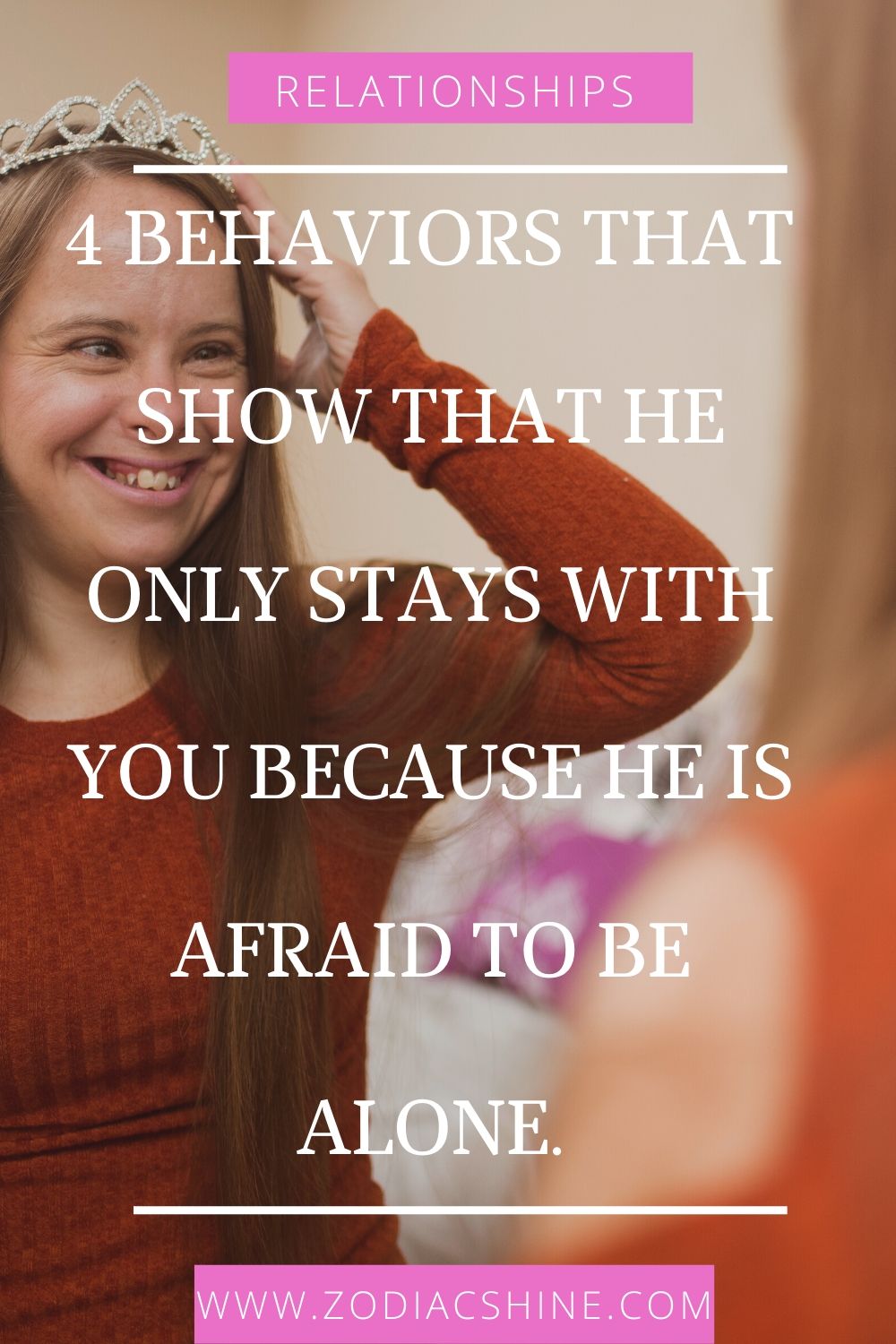 4 behaviors that show that he only stays with you because he is afraid to be lonely.
With age, the fear of staying alone increases. And if you are with someone who gives us an uncertain feeling about a common future, then that fear can affect us negatively. There are 4 behaviors that help you draw conclusions to see if the man by your side is just with you because he does not want to be alone.
1. HE ONLY ANSWERS WHEN HE IS ALONE.
If you've been together for a while and you realize that he never actually calls when someone is with him. How strange, right?
The person you are with should always come back, even if someone is with him. A relationship is not a part time job, but a full employment. If you're dating someone then 100%, not just 50%! Of course nobody has to deal with you around the clock, nobody can do that. Nobody expects that, but only to report this to the partner from time to time, nothing more.
If he's out with friends and makes up his phone so you can not reach him, that's not fair and that should make you think. It's not a problem to enjoy your life outside the relationship, but it should not get to the point that as soon as he leaves home, you are no longer part of his life.
If he is busy during the week, then nothing is to talk against a short message like "Hey honey, I'm busy and I'll contact you later" that is not a broken leg and calms the woman by his side. Ignoring only causes more drama.
A message that takes a few seconds of his life should not be too much for him if you really mean something to him.
2. YOU ARE NOT A PRIORITY IN YOUR LIFE.
The family can not be chosen, but we can influence it if we have a partner by our side. If you look at someone as your priority in life, then you must not accept that you mean less for the other.
You have made room for someone in your life, then it goes without saying that the other does the same for you. You preferred him to everyone else and he should handle it the same way. You should be his first and his last thought of the day belong and his life should take care of yours, the other way around too. If he plans his activities, then he should take account of your common plans.
If this is not the case then talk to him. And make him realize he will not be a priority in your life if he sees you as just an option.
3. HE DOES NOT INTRODUCE YOU TO THE MOST IMPORTANT PEOPLE IN HIS LIFE.
Is he ashamed of you? Maybe he wants to keep you a secret because he leaves other doors open? These are questions that you deal with when you realize that he does not want to introduce you to the most important people in your life, such as friends or family. Could it be that he regards this as nothing serious with you?
Do not allow anyone to treat you like a door he can enter whenever he pleases, because he knows she always opens up for him. This will permanently destroy your self-confidence and make the doubts in you bigger and bigger.
If he's really serious about you then he 'll introduce you to his friends and family and make you feel like you're an integral part of his life. Everything else is excuses and a sign that something is wrong.
4. YOU FEEL THAT HE IS BORED NEAR YOU.
You plan funny things with the partner and imagine how much fun you will have in common and then he refuses and turns your plans upside down. He just wants to hang out with you senselessly and do nothing. You almost get the impression that he just wants to sleep with you and otherwise just stay in the apartment.
If we love somebody, we want to show it to the whole world and do as much as possible together, but if someone does not want to do it to you then you really should ask yourself if that is the right man for you.
For example, if you both go out to eat somewhere and all the while staring at his cell phone instead of talking to you, that's a sure sign that he's just bored around you. It almost seems like he's just scared to go out to eat alone and he just took you there.