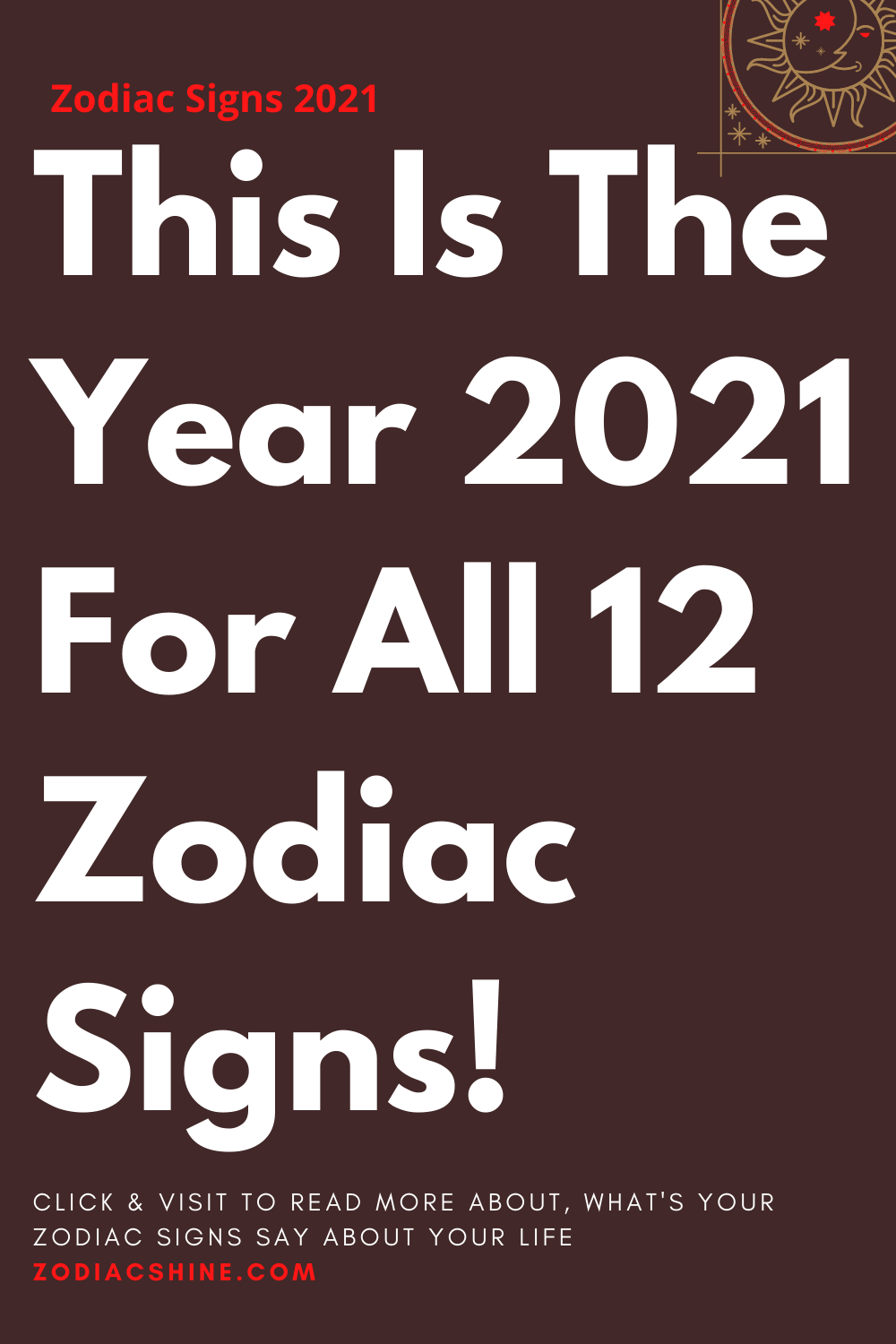 This Is The Year 2021 For All 12 Zodiac Signs!
Bye Bye, 2020! We are so ready for a new, more successful year and therefore we warmly welcome you with our annual horoscope for 2021. Let's go! The year 2021 is just around the corner! The stars tell you how it will be!
Many of us have been eagerly looking forward to this moment – now it is finally here! The year 2021 replaces the previous, the very turbulent year 2020 and we could hardly be more relieved. But what can we expect in the coming year? In our annual horoscope you can read which surprises await you in love, at work, and of course in everyday life. With this in mind: We wish you a wonderful new year! 
Horoscope of the year 2021: this is the year for your zodiac sign!
Aquarius zodiac sign: In 2020, Aquarius-born could learn a lot about themselves. You have dealt more with yourselves and can make great use of these new findings in 2021. In love and at work you strive for higher goals and you absolutely want to achieve more than last year. The spring and summer should be used by you because then the stars are particularly good for you to implement your plans. However: not everything will go as you plan for you. So think more flexibly in 2021! 
Virgo zodiac sign: Virgo-born ones want to devote more heart matters to themselves in 2021. Of course, you want to be extremely successful in your job again, but 2020 has shown you that your career is not everything that defines you. That is why you should do everything at the beginning of the year to strengthen your partnerships and friendships. Because then the year has a great basis to become one of the best years of your life! The stars give you a tailwind for 2021.
Zodiac sign Leo: Like no other zodiac sign, Leo is happy to say goodbye in 2020. In 2021 you will finally take what you are entitled to, no ifs or buts. Your career can gain new momentum as a result, because this area will change particularly strongly in the new year. But there are surprises in love too. Lied lions roar loudly out their needs – and pack their things when they shouldn't get them from their partner. Singles have a good chance of getting to know someone special in 2021 – at the very beginning of the year as well as in summer!
Gemini zodiac sign: 2020 was a wild year. But you should definitely not continue with this turbo mode, dear twins. You are still full of energy and zest for action, but downshifting would be appropriate now. This is the only way you can really get back to yourself and your thoughts. Use January and February to find your way back to your calmer center, so that you can tackle the rest of the year with your usual power. Because: New job opportunities, new love relationships, maybe even a move to another city – everything is possible if you just plunge into the adventure of life.
Sagittarius zodiac sign: Sagittarius is open to everything this year. You use 2021 as the year of change! You can just as easily imagine a career change as a major change of scenery. According to the motto "Off into the unknown!" In love, you also dare to try new things that you would have considered impossible to some extent. But it is precisely this joy in new things that makes you go through the new year more positively – and that is the most important! After all, you too had a turbulent 2020.
Scorpio zodiac sign: Lean back, relax and let everything come your way – this is the attitude all Scorpio-borns have in the year 2021. 2020 was not always easy for you either, but your iron will have guided you through the most difficult times. After all that has happened, it can hardly get worse for you. When love or work isn't going well, you just let things happen. Because you're tired of fighting over something that doesn't feel good anymore. So you just wait – and everything will turn out in your favor!
Zodiac sign Capricorn: 2020 was a pure test of patience for those born in Capricorn. You kept reaching your limits, but this strength pays off again, especially in the first 3 months of the new year. In your job, the news could come up that unexpectedly hit you, but you master these changes like no other zodiac sign. In love, you finally realize what is really important. That's why you dare to take bigger steps than usual in summer or autumn. For some, this could mean that even the wedding bells will ring!
Cancer zodiac sign: Cancer-borns want to protect themselves better against negative energies in 2021 and therefore do everything to increase their own well-being in every respect. Sometimes it can get a little tough, but the work pays off. In addition, the stars ensure that you get enough support from all sides to make your deepest wishes come true. Both at the beginning of the year and in December 2021, your love stars are also super cheap. Singles, in particular, should take a closer look: Perhaps your dream man or woman has just walked past you? Nothing like afterward!
Zodiac sign Taurus: Taurus felt in 2020 that they had completely succumbed to a standstill. For this reason, you want to start in a completely different way in 2021 and will do your best for it. Everything that burdens you will be thrown overboard in the first 3 months of 2021. As you might expect, spring will be your best time of the year. New encounters, new opportunities, great change: You pave the way for a year that will only be crowned with success from then on. Sometimes it is also worth jumping into the deep end completely. Especially at work! Are you ready?
Zodiac sign Libra: Those born in Libra had to reschedule a lot in 2020 and part with many ideas. This transformation and moving out of your own comfort zone will continue this year – only less dramatically! Since you have learned what really matters, you act more carefully and no longer allow yourself to be done what you want. You finally give your boss your opinion, you tell your friends what does not suit you in their behavior and you finally confess to your sweetheart that things have to change so that things can go on with you. Good this way! Because only those who tell the truth can make progress.
Aries zodiac sign: Despite all the difficulties in 2020, Aries did not let themselves get down. This will be rewarded in the New Year and will pay off twice! This year you will finally find your way back to yourself, professionally as well as privately. Your wishes and dreams come first, which is by no means selfish – because this is the only way you can become the person you really want to be. So like to practice letting go of things that only harm you and make space for new things.
Pisces zodiac sign: Self-love is your ultimate goal when it comes to 2021. Pisces like to worry about others, but in 2020 you have often neglected yourself because of it. The days of plugging in for others are over – 2021 will be a year of learning that saying "no" is completely okay. In love you no longer allow yourself to put up with everything and appear more self-confident than ever. In this way, you will immediately attract the right people into your life who will not play games with you. Especially in summer, you will shine with the sun!
What will happen in 2021 depends on other things as well?
Note: Everything exciting that will happen in 2021 does not only depend on the zodiac sign or horoscope.  There are many other factors that can affect your year. In addition to the sun sign, the ascendant, moon, etc., this also includes factors such as health, external influences, etc. Many different things have a huge influence on the events that happen to us and around us. It is important that you live your life with positive thoughts and recognize that you are the maker of your own happiness. Always blaming the stars and the annual horoscope for everything would definitely not be the right approach. So it's in your own hands and you can get the best out of the New Year if you only want!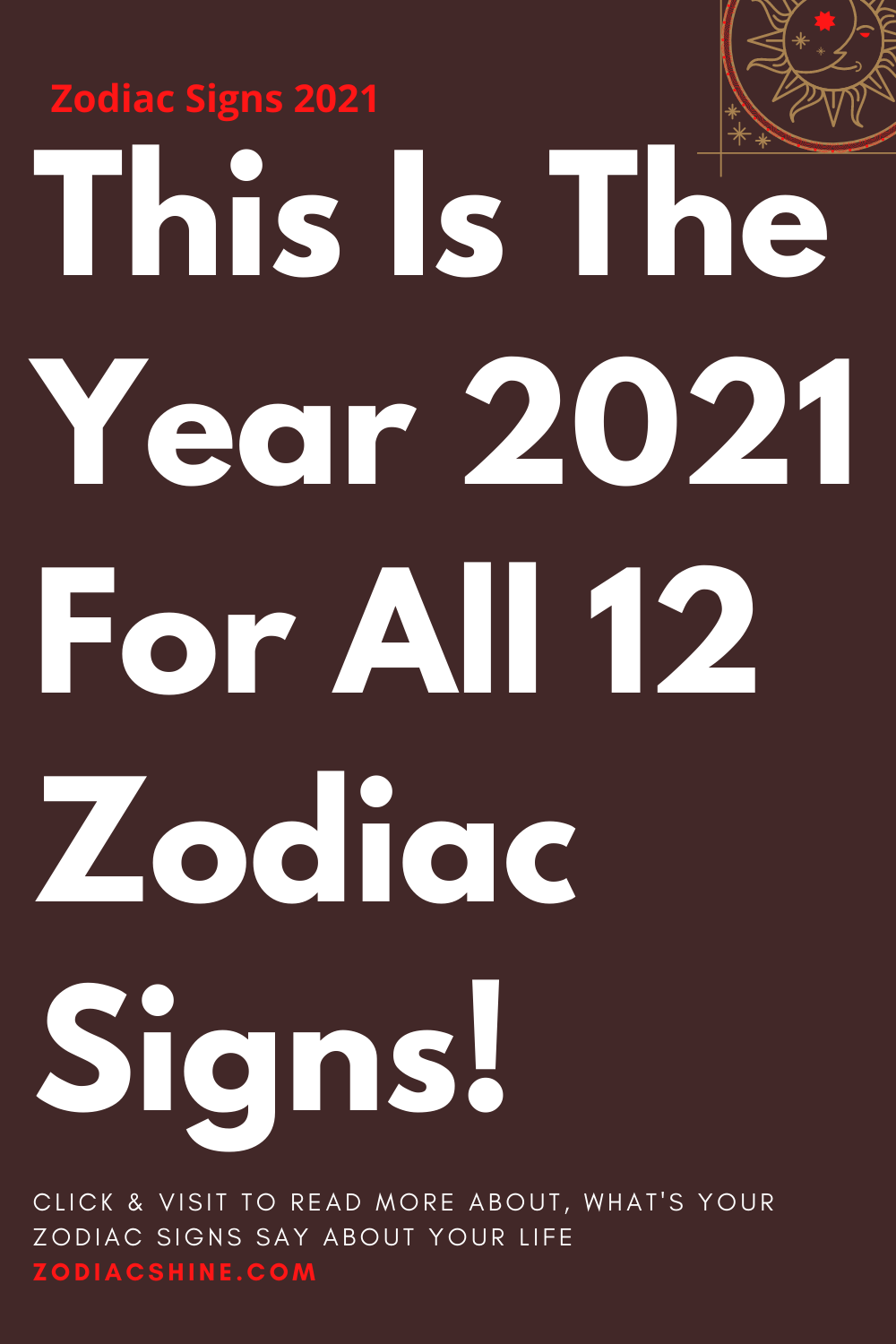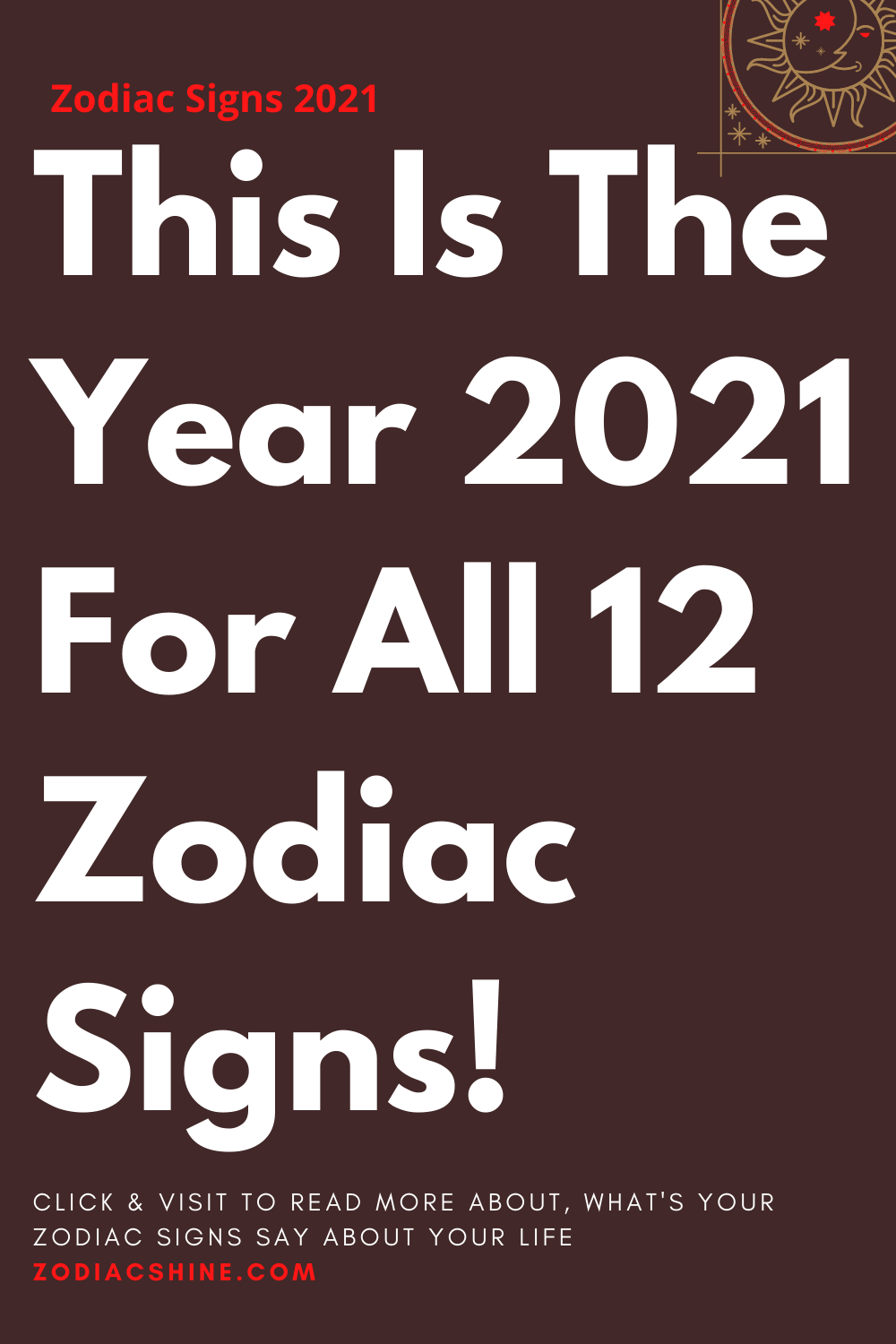 zodiac shine
September 11, 2021