Zodiac
These zodiac signs always come too late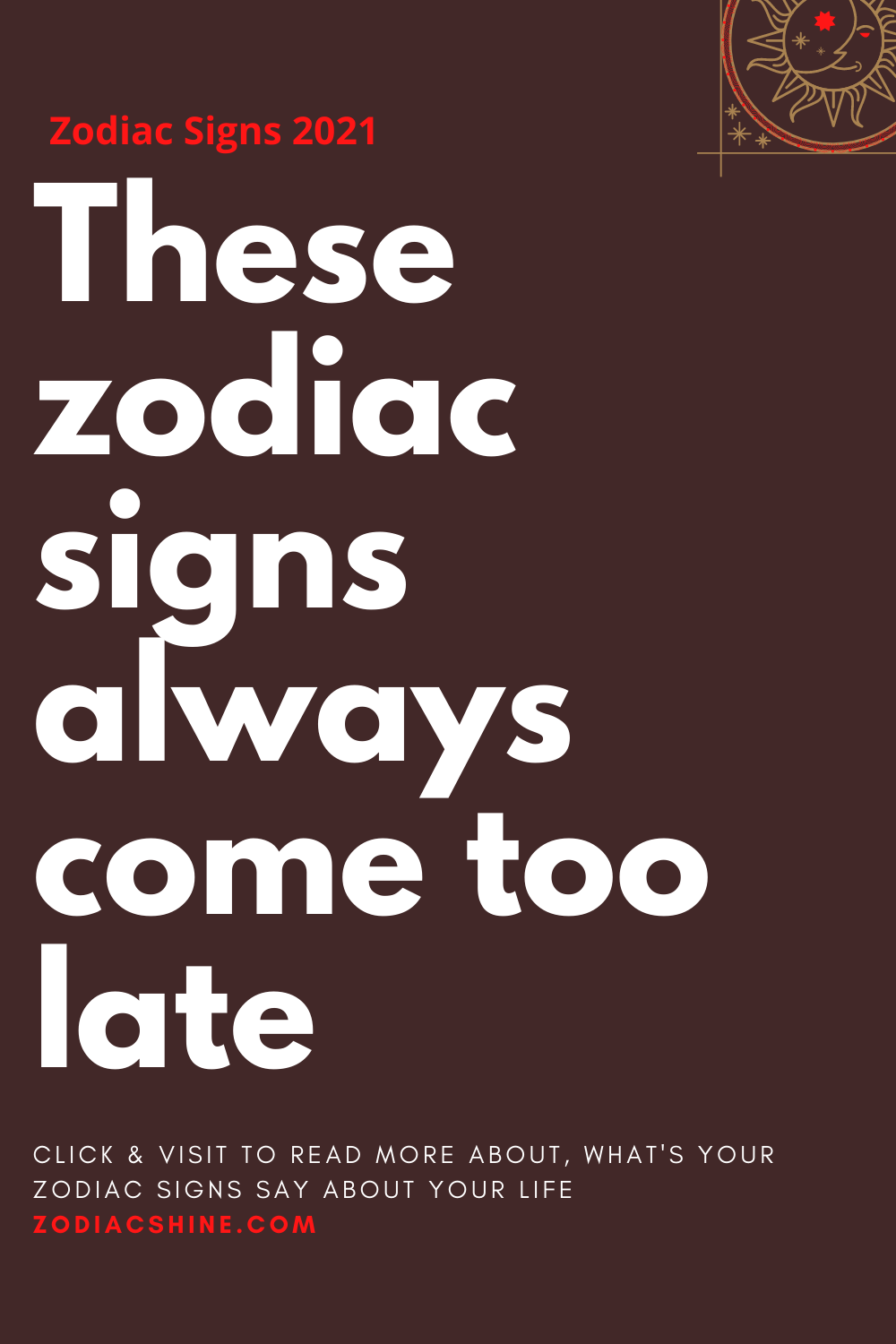 Everyone has that one friend that you sometimes have to wait hours for because he is always late. This characteristic also often depends on the zodiac sign.
These zodiac signs never come to a meeting on time:
lion
The lion is a little messy at times. Especially when he's nervous and stressed, he can think of a thousand little things to do. That's why he's usually too late. But he doesn't do this on purpose, he always feels guilty if he's not on time again.
twin
The twin is a real dreamer. He could talk to other people for hours and live right into the day. Fixed dates usually get in the way. He simply overlooks the time and is therefore often late. It can happen that he looks at his watch much too late and realizes that he should have been somewhere else half an hour ago.
Aries
Most of the time, the Aries hold up too much. His schedule is full and he clocks his life through to the second. If a to-do then takes a little longer than planned, his entire daily schedule gets mixed up and he no longer makes it to the next appointment on time . Unfortunately, Aries do not learn from their mistakes and are therefore later than they would like.
cancer
Cancer lives according to its emotions and feelings. He hates fixed structures and would therefore never think of having a diary. But there is a problem with this: especially in an eventful week, he not only often comes too late to individual meetings, but sometimes simply does not show up at all.
Scorpio
In his professional life, the Scorpio has everything perfectly under control and would never miss an appointment or be late. In private life, however, the zodiac sign often seems disorganized and doesn't really seem to be able to coordinate its private obligations. The Scorpio has often canceled his friends at short notice, or is simply too late.