Zodiac
Your Love Horoscope For February 2022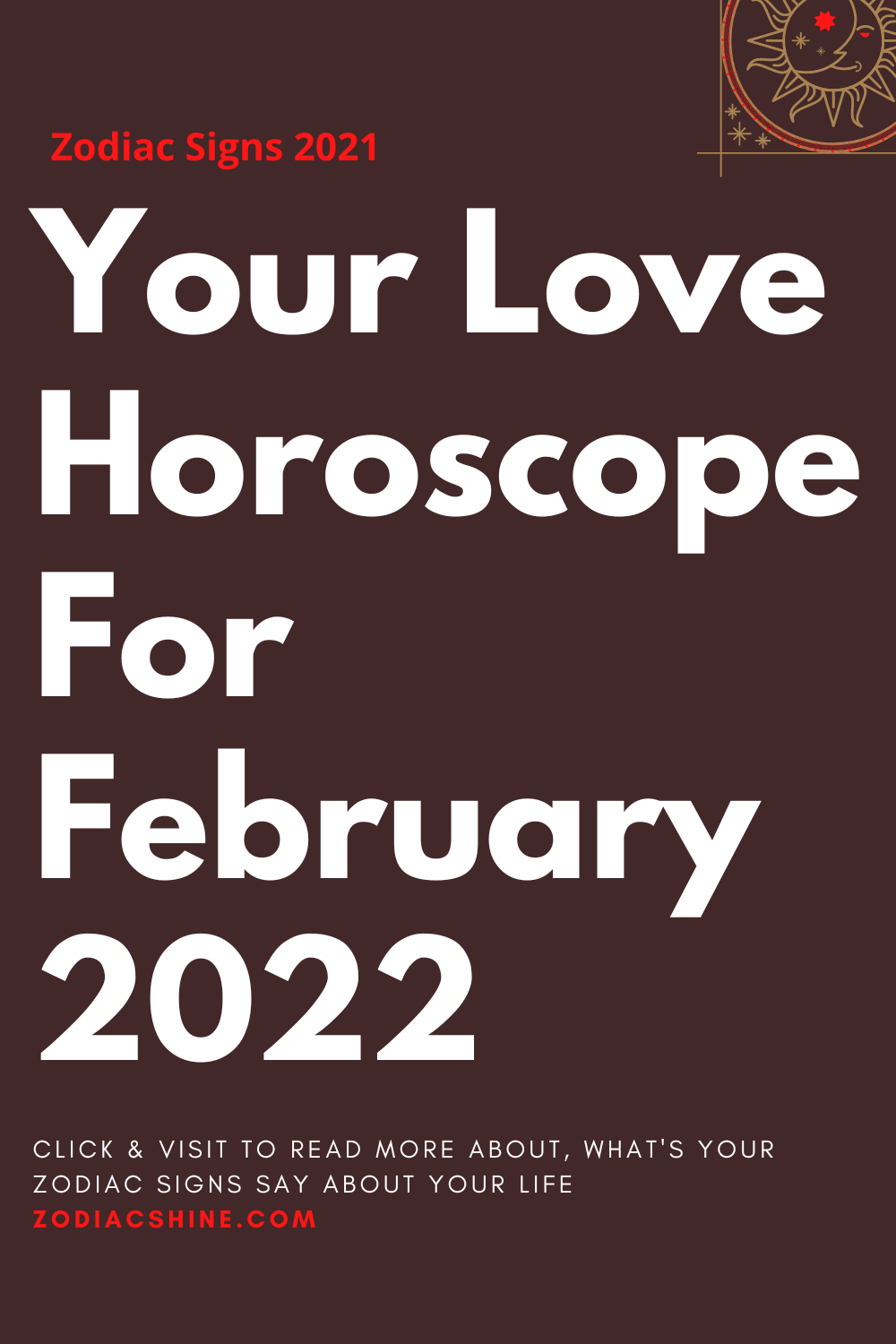 Your Love Horoscope For February 2022
This is your love horoscope for February 2022. What will your love life be like in the coming weeks? Find out!
Capricorn (December 21 – January 19)
From the beginning of the month, your love life will be positively influenced. You have the opportunity to improve your relationship, make yourself feel better, and lift your spirits. Your lighter mood will be evident and your charm and sparkle will shine over your partner.
You can spice up your relationship by arranging either a grand trip or a small getaway that will bring back the flame that went out. When you are single, the universe will have an amazingly positive impact on your personal life. 
Aquarius (January 20 – February 18)
Your love life affects you and is a close second to your work life. It's going very well, and you'll have the opportunity to sort out some issues that have been weighing on your relationship.
Some past issues have been the cause of arguments between you and your partner. However, if you take action and follow your dreams, your partner is there to support you. If you are single, be vigilant and aware of your surroundings; Something very beautiful and unexpected is about to happen. 
Pisces (February 19 – March 20)
The romance prevails, balancing past wounds or feelings. You and your partner will experience some beautiful, passionate moments. You will be very supportive of your partner and give them the strength they need to fulfill their desires.
If you're single and want to mingle, love will find you when you least expect it – maybe even during a vacation trip. 
Aries (March 21 – April 20)
This month will solve upcoming problems in your love life. When you are in a relationship, all the flaws and imperfections become apparent and affect its course. Only strong relationships with solid foundations will survive. The superficial ones will take their course and make way for new beginnings for both sides.
In any case, you have the opportunity to exchange ideas and try things out. If you're single and haven't managed to find someone who will blow you off your feet yet, this month is your chance to change your status. A new relationship can begin with someone you are very interested in.
Taurus (April 21 – May 21)
Your love life will be intense. If you are in a relationship, expect great things to happen during the month. Some difficulties may arise due to different viewpoints.
You will also have trouble balancing your social and personal life. When you are single, you have many opportunities to bring love into your life. You are attracted to powerful people with high status.
Gemini (May 22 – June 21)
Your love life is balanced and your relationship benefits from the positive energy of the stars. The beginning of the month brings the new beginnings your relationship needs.
Make sure to regulate your whining and reduce your overwhelm with other people to avoid arguments. When you're single, you might feel exhausted and need a change and a break. This will be temporary.
Cancer (June 22 – July 22)
If you are in a relationship, this month will be very important. At last, hidden problems will emerge that cause trouble and require permanent solutions. It will be an uncomfortable phase for you.
By the end of the month, you'll know if your relationship is solid enough to withstand the pressure. As a single, you go through a very communicative and expressive phase in which you make many new acquaintances. Be positive and hopeful; anything can happen in minutes.
Leo (July 23 – August 22)
This month your love life is at its best. Your words will bring you even closer to your partner's soul and this will invigorate your relationship.
At the same time, you will reevaluate the people around you and reconsider their place in your life. If you're single, make the most of the coming month; Play the game in the right direction if you want to broaden your horizons and find a lasting, meaningful relationship.
Virgo (August 23 – September 22)
Your love life is in search of the truth. You have to get the facts straight in your life and that exhausts you before you even start to act on them. When you are in a stable relationship, your needs become loud demands. You will demand things from your partner and refuse to compromise.
Your behavior will create problems and distance in your relationship. If you're looking for your significant other, business and pleasure may mix after the middle of the month. 
Libra (September 23 – October 22)
This month will bring emotional instability into your relationships. If you are in a relationship, be prepared for an explosive phase. Your mood will be unstable and changing. As you overcome these difficulties in your relationship, expect it to be official soon.
Otherwise, you will go your separate ways. Your affection moments are filled with passion and emotion that balances the situation. If you are single and looking for love, chances are you will meet the one you desire. Your life will be full of flirting. 
Scorpio (October 23 – November 22)
This month will be dynamic but also intense if you are in a relationship. You have to face problems that have hidden you in the depths of your relationship. When you're single, you have several options for starting a new relationship.
You can choose the path that suits you best, but in any case, you must be active and seize the opportunity. Leave the painful situations behind and take the next step. Pleasant surprises are waiting for you.
Sagittarius (November 23 – December 20)
Your love life is going to go through some tough times this month. Your relationship will be a bit fuzzy. You and your partner will often contradict each other. If the bond between you is strong, you will survive this, otherwise, there can be serious consequences for your relationship and your life.
If you are single don't be passive as your love life will take a positive turn and you will meet someone you like.