Zodiac
Aries Horoscope July 2021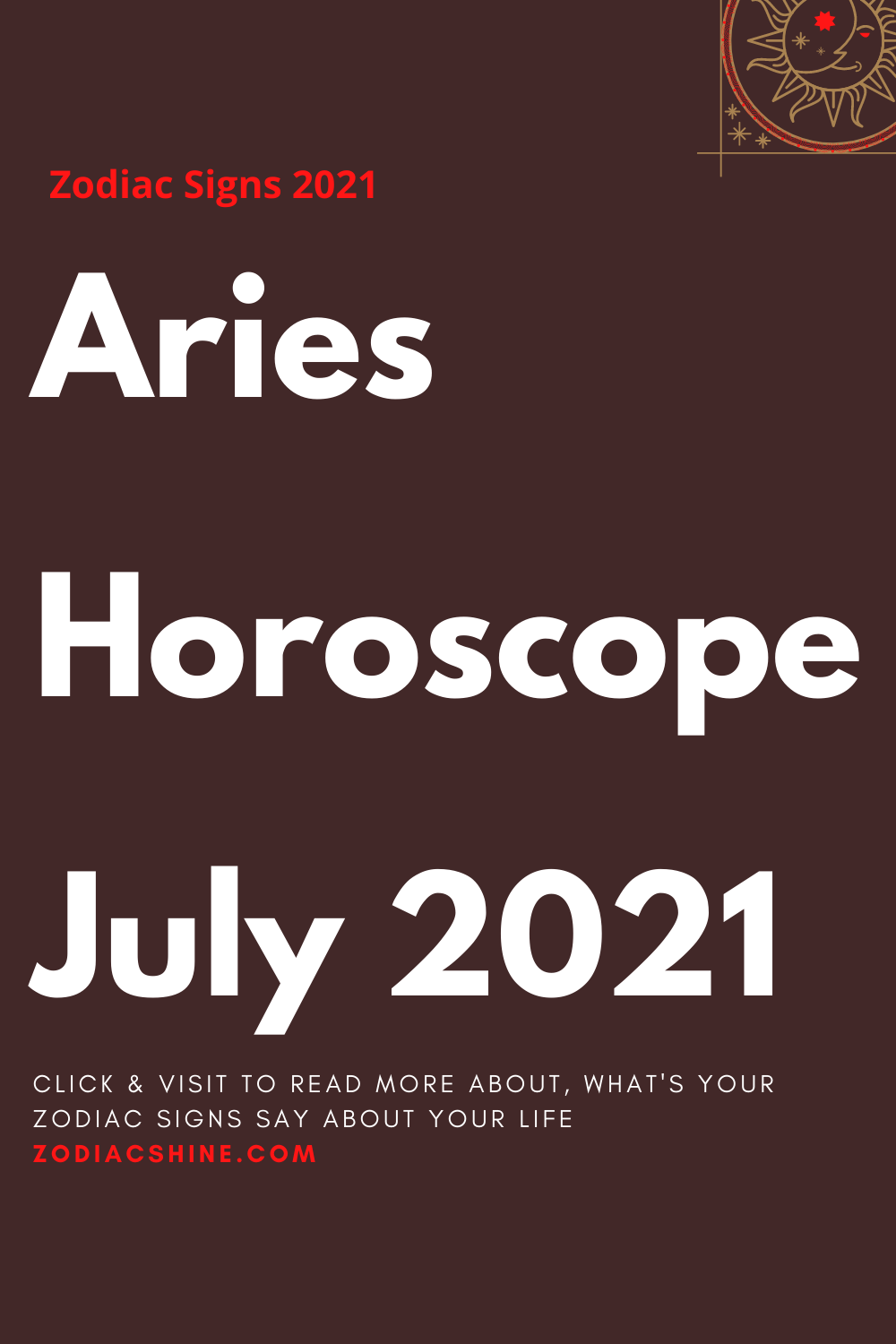 Aries Horoscope July 2021
A deep breath to your impulses. Aries, the time has come to reconnect with the roots of your heart, you have to embrace them so that you really start to heal. This month is synonymous with liberation, the host is Cancer, who is ready for your temperamental, sensitive and sweet side to be present. The Crab is the one who will take the Ram by the hand, do not fear because his influence will be the reason why changes will be the order of the day, good times are coming, with family, partner, work, a shake to your habits.
As a sign of fire you will feel the desperate desire to release all that negative vibe that has become an obstacle to your desires. Now is the time for you to channel that intensity in the right way, because adventure will be in the air, it already smells of travel, parties and new places. Curiosity will be the one guiding each of your actions.
The New Moon in Cancer is on July 9, so do not be surprised if your sensitive side is more present than ever, you may suddenly want to get away from everything, because you need to deeply analyze what you want to do with your life. Aries, give yourself some time, do not demand too much of yourself because the tension in relationships will be a reality. It is the Universe sending a message so that you do not forget that melancholy and a little nostalgia do not hurt.
On July 11, Mercury enters Cancer, that's when your dark side will take center stage. Let your fears, sadnesses and those ghosts that you come carrying from the past simply flow. Do not try to fight with the speed of Mercury, he wants you to scream, cry, speak, write, what is causing you pain. The cocktail of emotions will make you feel like you can't take it anymore, but right after the catharsis you will get up stronger. You are Aries, do not forget, a strong soul, a lover of risk and with the skills to accomplish everything you set your mind to.
Aries, keep in mind that when you save your tears, they end up oxidizing your thoughts. Trust in the courage that is in your gut because on July 21 Venus enters Virgo and you will feel like when the wind caresses your face. It is synonymous with alignment in your life, the safety bath that you have waited for so long. Venus will remind you of how much you are worth, how attractive you are, and why you deserve a heart that is willing to love the way you do. Aries give yourself the opportunity to love yourself, it is the best thing you can do for yourself.
On July 22, the Sun will enter Leo, which means that the brightness will be in the air. It is your Aries moment, you will be able to let go of all those insecurities and finally launch yourself to success. Your mind will be more open and your words will be an example of honesty. During these days you will not miss the good news. Projects, family, work, partner, all those areas of your life will benefit. So when the opportunity arises, don't let it go. It is time to enjoy what you really deserve.
Another lunar phase … On July 23, the Full Moon in Aquarius will bring you new beginnings, but you have to control your reckless part. Sometimes you get carried away by your impulsive side without analyzing the pros and cons a bit, you should not take it lightly. Better use all that energy in your favor, put your feet on the ground and when you make the right decision do everything in your power to achieve victory. Remember that it is not being selfish, it is putting first what you really want to do with your life, you are not there to meet anyone's expectations.
Mercury enters Leo on July 27, which will be very favorable for Aries, because its adventurous and dreamy side will be more awake than ever, these will be times when your ideas will not stop flowing, the moment when your intellect will it will steal attention. Do not think about it too much, if you know something, say it, because you are an inspiration to others. Do not take into account negative opinions, there will be many people who hate how much your light will be illuminating, do not waste time with that type of drama.
Then comes the turn of Jupiter retrograde, which will enter Aquarius on July 28. Aries you have to be careful not to fall into temptations, at least if you are not ready for the consequences. Let's say your energy will be through the roof, but don't try to do everything at once, ambition can make you fall in the wrong place and being so emotional, you can go from maximum happiness to terrible depression. You will feel like an inexplicable weight, it is your body, your mind and your heart that want a break.
On July 29, Mars enters Virgo's house. Careful! Your ego will be more present than ever, a tension in which you are going to take things very personal, so take a deep breath and do not fall into discussions that will only affect mentally, emotionally and physically. You can take that day to go for a walk, forget about everything, schedule a good massage or simply escape with someone special. It is better not to fall into tension, because you know very well that your bad character can end in the worst.
Finally, on the 31st Ceres enters Gemini , which means that you will be more affectionate than normal, you will experience that desire to be with those you love, protect them and venture out if necessary. Aries is a very good closure, which will remind you that in the end what matters is being with someone who values ​​you without the intention of changing you. Enjoy your month!