Zodiac
Your Monthly Horoscope For December 2022
Monthly Horoscope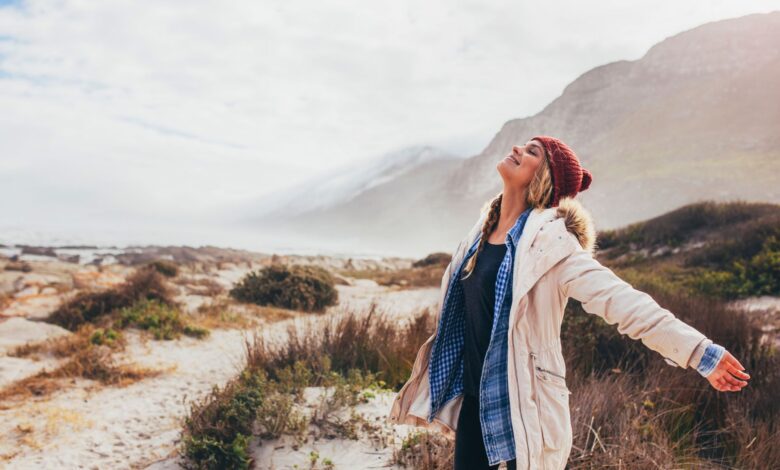 Your Monthly Horoscope For December 2022
This is your monthly horoscope for December 2022. How about love? How is your career? Find out what the stars have in store for you over the next few weeks.
Capricorn (December 22 – January 20)
This month favors your professional life more than your personal life. Your career will get a big boost.
As a result, you are more interested in the issues related to your work than those related to your finances. You also need to focus more on the people around you, their needs, and how you can meet them.
Your ambitions should be put aside for a while as the planetary environment does not offer its favor to pursue. 
Aquarius (January 21 – February 19)
Let things flow normally, without pressure, and accept any outcome. The support of your social circle helps you to achieve your goals.
At the beginning of the month, make sure you're being reserved and in control of your reactions and feelings. Eventually, you will be able to create harmony in your emotional world and in your relationships with those around you.
Your health is in very good condition. You know what's good for you and how to take care of yourself and stay in shape.
Pisces (February 20 – March 20)
You are full of dreams and ambitions and if you play your cards right you will surely succeed. Don't get carried away with irresponsible behavior.
Don't rush into making decisions about important matters that require more time and careful consideration on your part.
In the meantime, no matter what problems you are facing, you can always ask your loved ones for advice. These are the people who truly love you and will support you through thick and thin.
Aries (March 21 – April 20)
Everything is going well in your life. The things that have been bothering you are finally gone forever!
It's up to you to keep up that pace and keep things on a balanced course.
Don't ignore problems until they grow big and overwhelm you. Act the moment you sense something is wrong. Do this with confidence and momentum!
Taurus (April 21 – May 20)
The stars predict a difficult time for you. Tricky situations arise that require careful handling on your part and, of course, make you a little depressed.
Don't let it affect you any more than is absolutely necessary. Just be prepared and take care of things as they surface.
This allows you to act efficiently and always be one step ahead of events. Also, make your own needs a priority.
Gemini (May 21 – June 21)
The planetary environment urges you to deal with your business as well as domestic and family issues.
You will split your time and attention between the two, as is customary. Personal initiative and important actions will create the appropriate basis for developing cooperation and an atmosphere of understanding.
You have to adapt to situations and make the necessary compromises if you want to achieve the goal you have in life. 
Cancer (June 22 – July 22)
The people around you matter, and working together makes things possible.
Different forces whirl you in different directions, making it difficult for you to balance the different demands.
Eventually, the universe will bring you its positive energy. Make sure you make the most of the days and you will see very important developments in your life.
Leo (July 23 – August 23)
You can finally free yourself from problems and worries that have been dragging on for a while and draining your energy.
Now everything seems to work like magic and you can finally move yourself to a better place. Enjoy those fair winds blowing your way and take action too.
Now is the time to give in a big push and put your plans into action. Success is practically yours.
Virgo (August 24 – September 23)
You have left many doors to the past open and that is holding you back. Instead of sweeping your problems under the rug, you are faced with the same problems over and over again and have no energy to devote to your future progress.
The stars bring a positive influence your way. Your newfound dynamism and creativity will help you take life into your own two hands, get your affairs in order, and end the same old problems.
Libra (September 24 – October 23)
You will surely feel the stress as you are being called to take on certain new responsibilities. Stay focused and don't let obstacles throw you off your path.
Time management is the key to success this month. Come up with a plan so you can work efficiently without overwhelming yourself.
Scorpio (October 24 – November 22)
You know exactly what you can and cannot do. All you have to do is use this knowledge and you will achieve your goals.
There may be moments when you feel let down and want to give up, or when you just don't feel like doing anything.
Try to curb this tendency as much as possible and don't let anything stand in the way of your success.
Sagittarius (November 23 – December 21)
Your energy levels are low and you feel exhausted. That's because you've been so busy lately and you've been trying hard to keep up with all your responsibilities.
It's time to step back and get some rest. Recharge your batteries and put your affairs in order.
This will help you make a strong comeback. With hard work and discipline, you're sure to be a winner in no time.