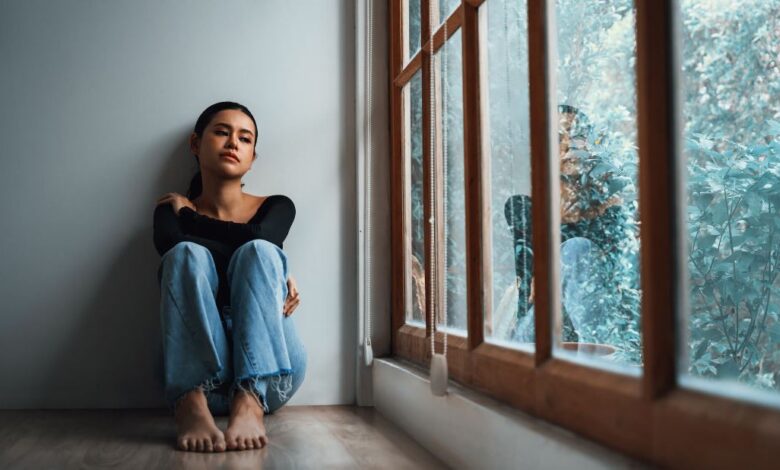 The 4 Signs Of The Zodiac That Will Go Through An Existential Crisis Before The End Of 2023
In the remainder of the powerful and transformative 2023, these four zodiac signs will face their own trials and tribulations before the curtain closes on the year. We can blame the last eclipse season that closed with the New Moon in Scorpio on November 13 or the momentum of Mars in the intense sign of Scorpio. Intense emotions, internal duality, the journey to emotional depths, and the climb on the mountain of self-reflection will be the forces that shape your existential crises. Let's see which are the zodiac signs destined to experience an existential crisis before the last ray of light of 2023 illuminates the horizon. These are the 4 signs of the Zodiac that will go through an existential crisis before the end of 2023.
Taurus
In search of meaning and purpose, Taurus, you will experience an existential crisis that will challenge your foundations. You will soon see an internal transformation, which will make you rethink the true meaning of personal fulfillment. Although stability is your ally, remember that life is full of inevitable changes. Accept transformation as part of the natural cycle and recognize that sometimes letting go is necessary to allow for growth. Your connection to the earth runs deep, so seek solace in nature. Walk through quiet places, embrace the energy of the earth, and let the serenity of nature guide you in moments of uncertainty. Additionally, this crisis can be an opportunity to reevaluate your priorities. Examine what you truly value in life and make sure your efforts are aligned with your true desires and aspirations.
Gemini
For the twins of the zodiac, duality has always been a constant. However, the end of 2023 will challenge you to reconcile the two sides of the coin that govern your being, Gemini. Between crucial decisions and divergent paths, Gemini, you will find yourself at a crossroads that will provoke deep reflection on your true identity. Don't ignore your heart. It's time to rediscover yourself before this year comes to an end. Questioning yourself about what will really bring you happiness is essential since you do not want to persist on the wrong path. Avoid continuing to perform actions that only add to your misery. Don't stubbornly cling to activities that clearly don't contribute to your happiness. It is never too late to make a significant change in your life. It just takes courage to change course. Remember that you have the freedom to reconsider your wishes. If you are not satisfied with your current situation, you have the permission and support of the universe to change it. 
Scorpio
Scorpio, you will find yourself immersed in a whirlwind of emotions because you are finishing changing your skin. Between the desire to escape and the desire to face the truth, an existential crisis will be unleashed that will transform your inner world. Although you thought you had clear certainty about your desires, emotions evolve, circumstances transform and people change. You may find it considerably easier to continue down the same miserable path than to make a permanent change. However, it is crucial to understand that you will never achieve true happiness if you deprive yourself of what you most desire in this world. Don't chase dreams that no longer belong to you. If your current notion of happiness differs, it's time for a change. It is essential to reassess, prioritize, and redirect your energies toward what really matters.
Aquarius
Your life has taken indescribable turns for a considerable period of time. Following expectations without questioning if that truly filled you with happiness, if that is where you genuinely wanted to be. Before this year comes to an end, it is imperative that you face difficult questions because the year ahead will be fruitful for you, Aquarius. You need to explore what makes your heart beat, as you deserve to experience the fullness of life. Although the process of discovering the ideal path has taken you a long time, thinking carefully about it is essential so that you can clearly see the immensity that will open up for you starting next year. Take this seriously, as it has the potential to transform your existence.