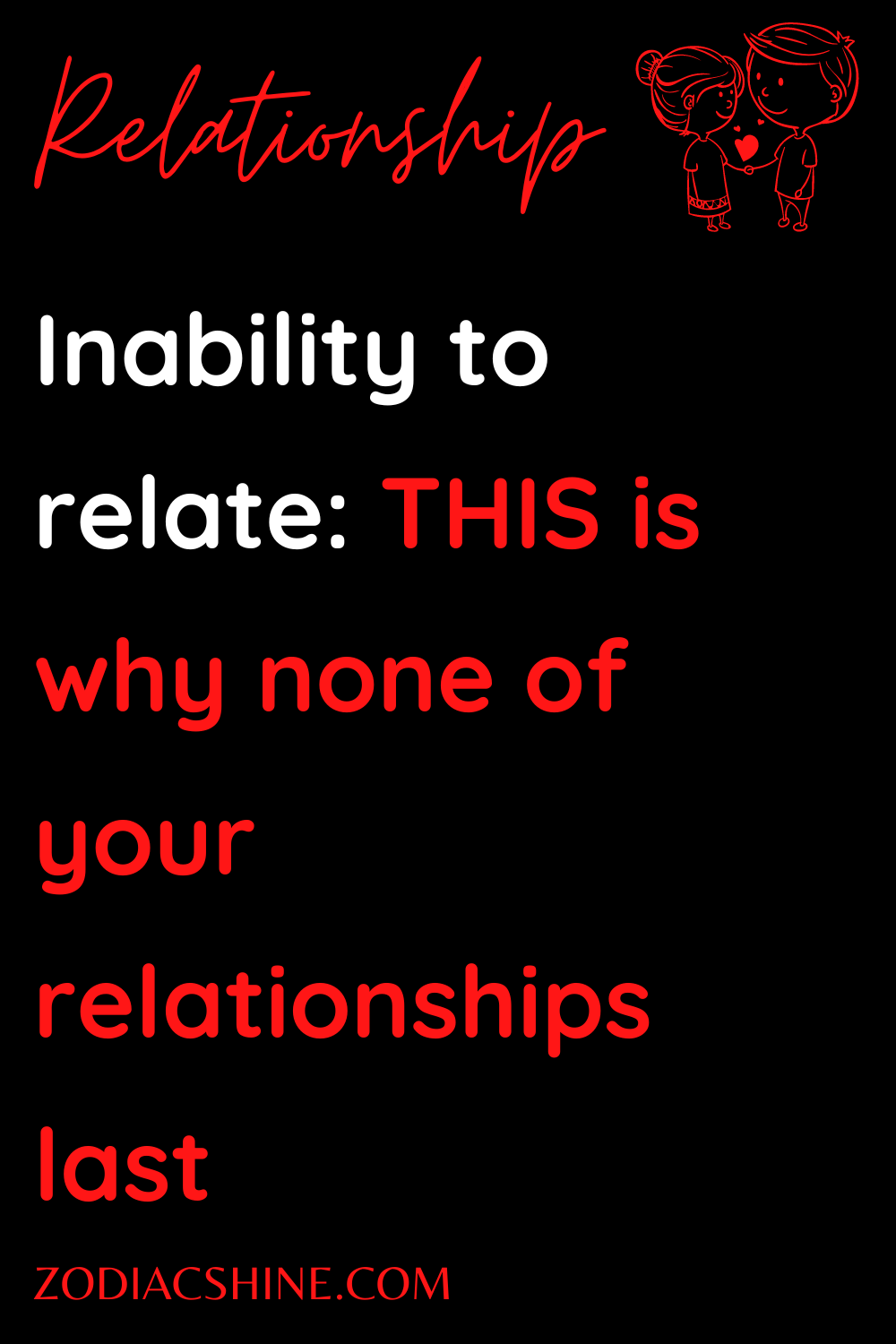 Inability to relate: THIS is why none of your relationships last
Have you sworn off relationships because you think you are incapable of relationships ? Or are you dating someone who is afraid of commitment? Then you should be careful now. 
"No relationship lasts with me. I think I'm incapable of relationships." Have you ever had this thought? Then you are like many young people. The stigma that our entire generation today is incapable of relationships persists. But what is behind it? Is there an inability to relate at all? And if so, how does this manifest itself, what are the causes and how can they be overcome? We will now clarify these and other questions for you.
Incapacitated: what does that mean?
In folk psychology, people are said to be incapable of relationships if they want a relationship but are unable to maintain a functioning relationship over a longer period of time . Above all, people who have frequently changing partners are classified as incapable of relationships. The relationship biography thus shows several shorter relationships , which usually do not exceed the one or two-year limit. And although the problem is often attributed to men, it affects many women today as well.
But experts often criticize the term "incapacity for relationships" because there are no people who are incapable of relationships . The basic need for love and commitment is firmly anchored in every human being. And unlike, for example, the fear of commitment, inability to relate is not classified as a mental illness.
What are Symptoms of Relationship Difficulty?
Broadly speaking, men and women colloquially referred to as incapacitated can be divided into two categories. First of all we have the refugees and then the clerks .
The refugees are freedom lovers who quickly feel restricted by a relationship. For them, the closeness is too much and sooner or later they flee and end the relationship.
The clingers cling to their partner , sometimes restricting him or her so much that at some point he or she has had enough and separates.
Both types of relationships have equal difficulties in making a long-term commitment to another person. Many people are even both: fleeing and clinging . This can change depending on the phase of the relationship. At the beginning everything is totally intense and passionate and then the feelings are gone in one fell swoop. This usually happens when the relationship is on the verge of commitment. When moving in together, when it comes to marriage or starting a family.
5 causes: What is behind them?
The reasons for an attachment disorder can be very different. The causes often lie in childhood . Here we explain five reasons that are particularly common.
1. Fear of commitment
Those who are unable to relate often also suffer from a fear of attachment , which can usually be traced back to experiences in childhood. For example, the parents' divorce can cause a fear of commitment. The fear of loss and injury then creates a defensive attitude . To save yourself the pain of loss, avoid falling in love in the first place or reject the person when it becomes binding. You can't allow closeness and only build relationships with greater distance .
2. Low self-esteem
A disturbed self-esteem can also be rooted in childhood and cause an inability to relate. When self-esteem is considered very low, one perceives oneself as unlovable and does not deserve genuine love . You can't get involved with other people and have a problem trusting others.
3. High expectations
Too high expectations of a partnership can ensure that a relationship fails prematurely. If you expect, for example, that you have to be the perfect partner to move in with, get married with and start a family with, that puts pressure on something that normally has to develop on its own. You quickly realize that the relationship does not live up to these high expectations and you end the whole thing before the partnership has a chance to develop.
4. Personality Disorders
Many people hide behind the term "incapable of relationships" in order not to have to deal seriously with their own psyche . One reason relationships just don't last is that the person withdraws before the partner discovers the sore point.
And then there are the narcissists , who are also often attributed with being unable to relate. Narcissists are so selfish and self-centered that they sometimes feel threatened by their partner. Uncompromising and control compulsions are side effects of narcissism. No healthy, functioning relationship can develop under these conditions.
5. Formo
Fomo, or fear of missing out , affects not only weekend plans, but dating as well. Many people don't want to commit themselves seriously to one person because there may be another person who is an even better match. Dating apps that make you feel like you can find the perfect partner in just a few swipes aren't much help.
People to whom this fear of attachment applies often look for non-binding relationship models such as Friendship Plus , in which they can enjoy the freedom of being single and at the same time allow physical and sometimes even emotional closeness. But this remains only superficial.
6 Tips: How Can I Overcome Relationship Inability?
What helps against inability to relate? There are several strategies that can be used to heal attachment anxiety and relationship unfitness. You can do this to increase the chances of a solid, long-lasting, and healthy partnership and to get rid of your attachment disorder.
1. No more excuses : Don't hide behind your perceived inability to relate, instead address the problem and really sincerely deal with your insecure attachment style. It's no use if you're still saying 15 years from now that you just haven't found the right person yet and you're making excuses.
2. Recognize the cause : Ask yourself what could be the reason for your past behavior in relationships and other interpersonal connections. Is it maybe rooted in childhood? If you know the cause, you can understand yourself better and then work on yourself much better.
3. Constant self-reflection : Your previous behavioral patterns will not disappear overnight as if nothing had ever happened. It's a process and it's normal for you to catch yourself engaging in typical attachment-anxious behaviors again in the future. That is why it is so important that you constantly reflect on yourself. Bring the unconscious into consciousness and deal with it.
4. Work on self-esteem : Reflect on your self-esteem as well. How do you perceive yourself? If your self-esteem is low and you feel like you're not lovable, then you definitely need to work on it. Everyone deserves love and closeness, including you! One tip for boosting self-esteem is positive affirmations. Come up with some self-esteem-boosting phrases (e.g., "I'm lovable and deserving of love," or "I'm not capable of a functioning relationship"), stand in front of a mirror, and say the phrases out loud. Repeat them several times and apply the affirmations daily until you internalize what you are saying.
5. Communication in the relationship : If you are in a relationship and notice how your typical behavior patterns are reappearing, there is another point that is important in addition to reflection: communication with your partner. This is the only way you can prevent the past from repeating itself and your counterpart can understand you better.
6. Professional  help in therapy: If you just don't know how to approach your inability to relate, therapy can also help you. No shame in the therapy game – Therapy is something very normal and super important to break your behavioral patterns. Possibly things from childhood can be worked through here, which are still expressed in your behavior in interpersonal relationships.
How do I deal with someone who is unable to relate?
If you get to know someone new, it is important to communicate adequately right from the start . It shouldn't stop at small talk. What you need is really true deep talk . Talk about your childhood, your past relationships, and your relationship style.
Tip: Ask the person you are just getting to know about their love language , i.e. how they express love in a relationship. And reasons for separations in past relationships are not taboo. All of this can give you a sense of your crush's relationship style right from the start, and you may be able to tell right now if he or she might be afraid of commitment.
But remember, just because a person hasn't been able to maintain a relationship in the past doesn't mean you have to categorically exclude them . If the person is willing to deal with their fear of commitment and you can communicate well with each other about this problem, even a person unable to relate can eventually have a long-term, functioning relationship.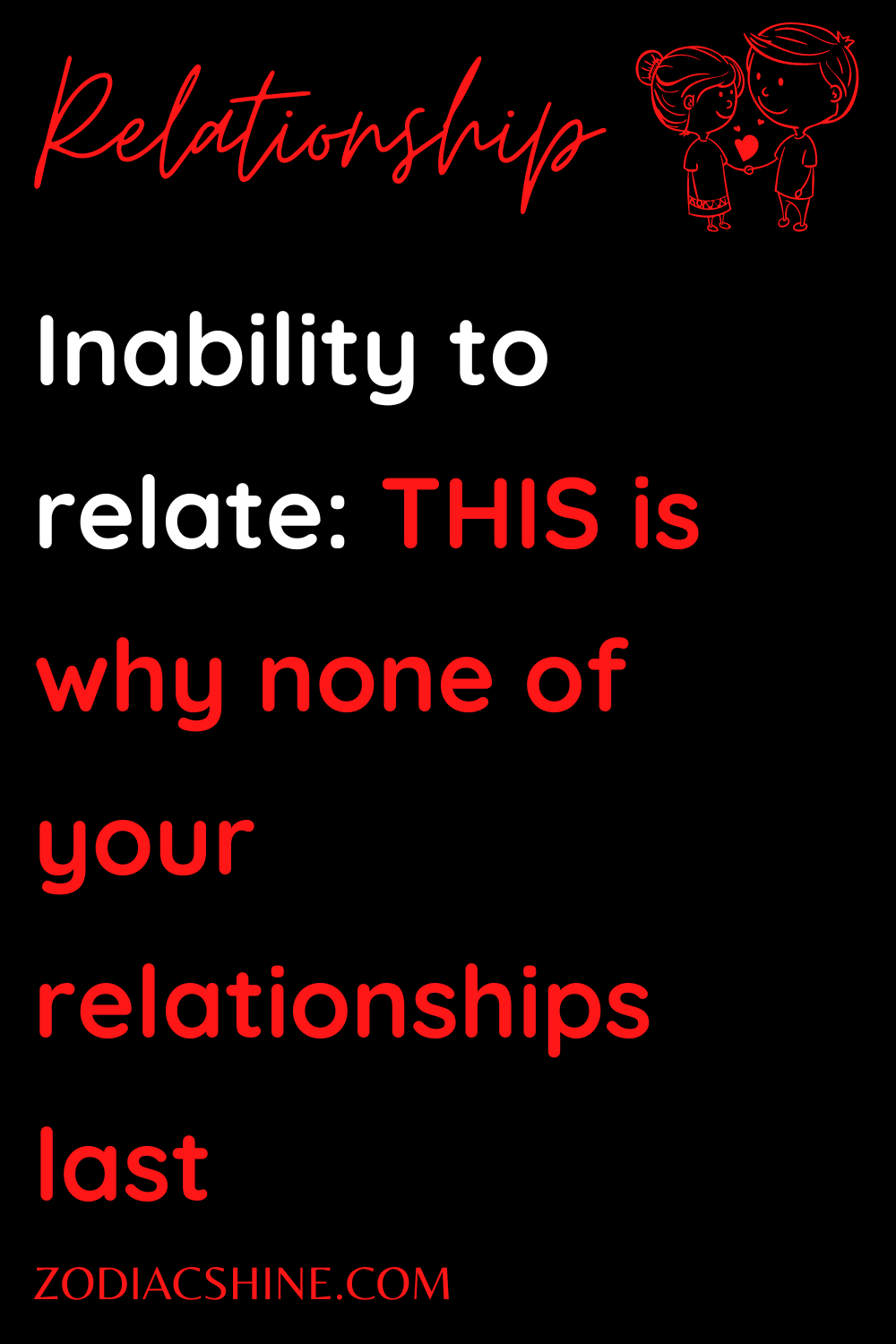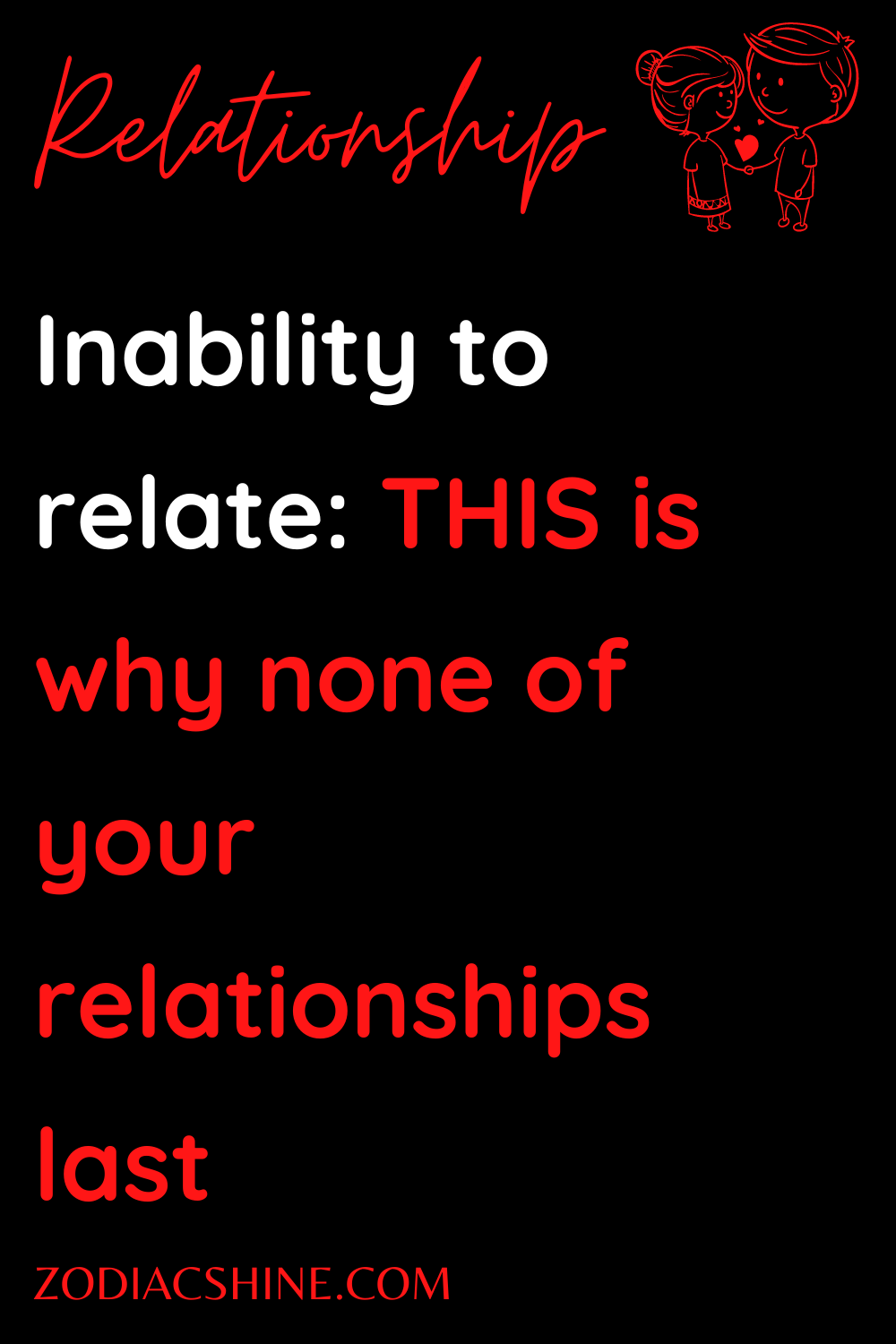 zodiac shine
April 24, 2022