Zodiac
3 words that describe your zodiac sign perfectly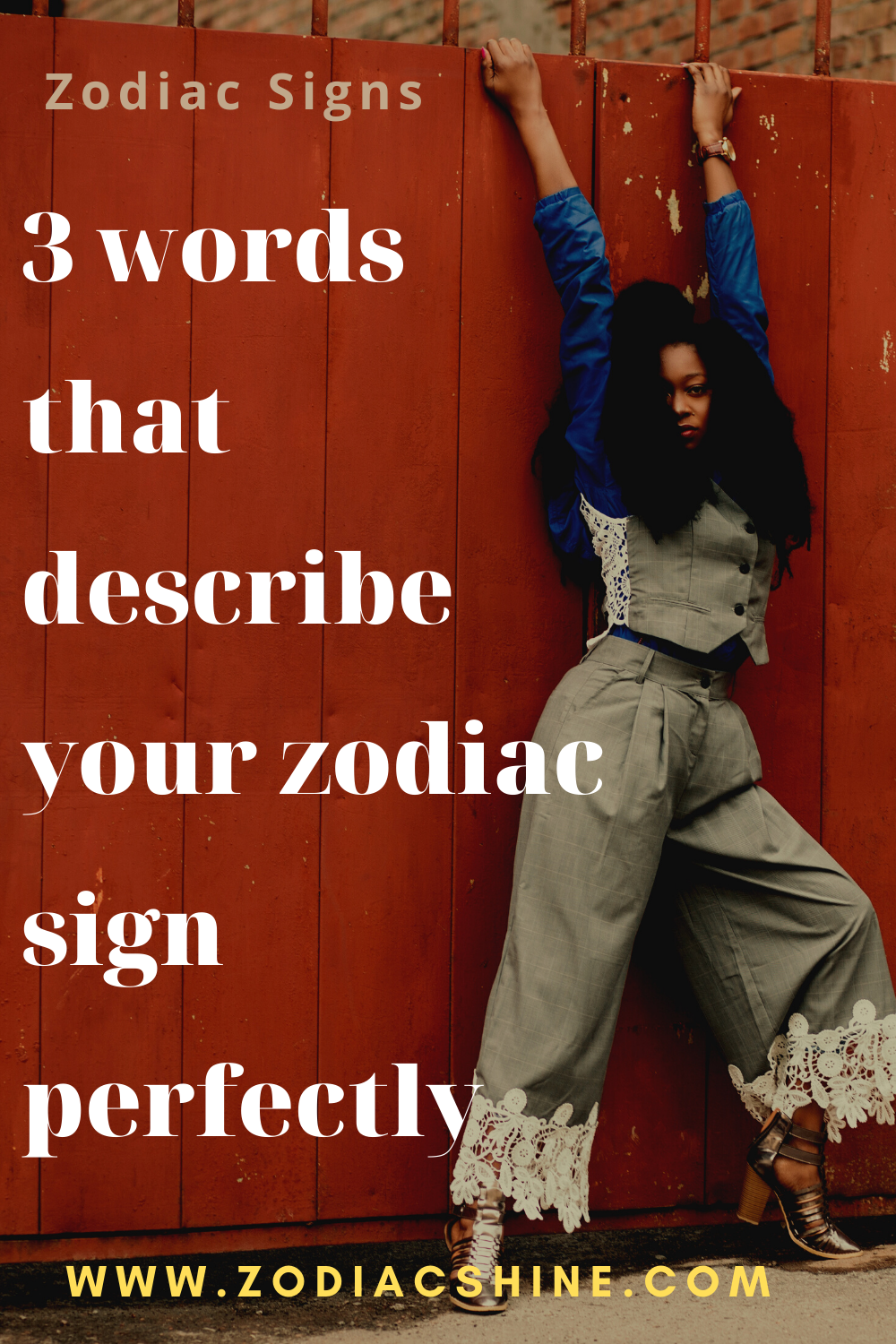 Everyone has surely asked someone about their zodiac sign and the answer, did we immediately think of a few character traits that fit this zodiac sign? This is also the basis of astrology, but it is much more precise there and does not relate to the gut feeling. Sometimes only 3 words are enough to describe a zodiac sign and incredible how often they apply.
Here are 3 words for each star sign that describes it perfectly.
ARIES (MARCH 21 – APRIL 19)
Adventurous, hot-headed, brave.
TAURUS (APRIL 21 – MAY 21)
Intense, vulnerable, stubborn.
GEMINI (MAY 22 – JUNE 21)
Quickly bored, independent, eloquent.
CANCER (JUNE 22ND – JULY 22ND)
Generous, sensitive, in love.
LEO (JULY 23 – AUGUST 22)
Proud, optimist, generous.
VIRGO (AUGUST 23 – SEPTEMBER 22)
In love with detail, rational, moody.
LIBRA (SEPTEMBER 23 – OCTOBER 22)
Playful, positive charisma, a strong sense of justice.
SCORPIO (OCTOBER 23 – NOVEMBER 22)
Passionate, mysterious, introverted.
SAGITTARIUS (NOVEMBER 23 – DECEMBER 21)
Inquisitive, restless, creative.
CAPRICORN (DECEMBER 22ND – JANUARY 20TH)
Hardworking, goal-oriented, listen to his mind.
AQUARIUS (JANUARY 21 – FEBRUARY 18)
Intelligent, humorous, talkative.
PISCES (FEBRUARY 19 – MARCH 20)
Emotional, sensitive, artistically talented.