Zodiac
The best perfume for your zodiac sign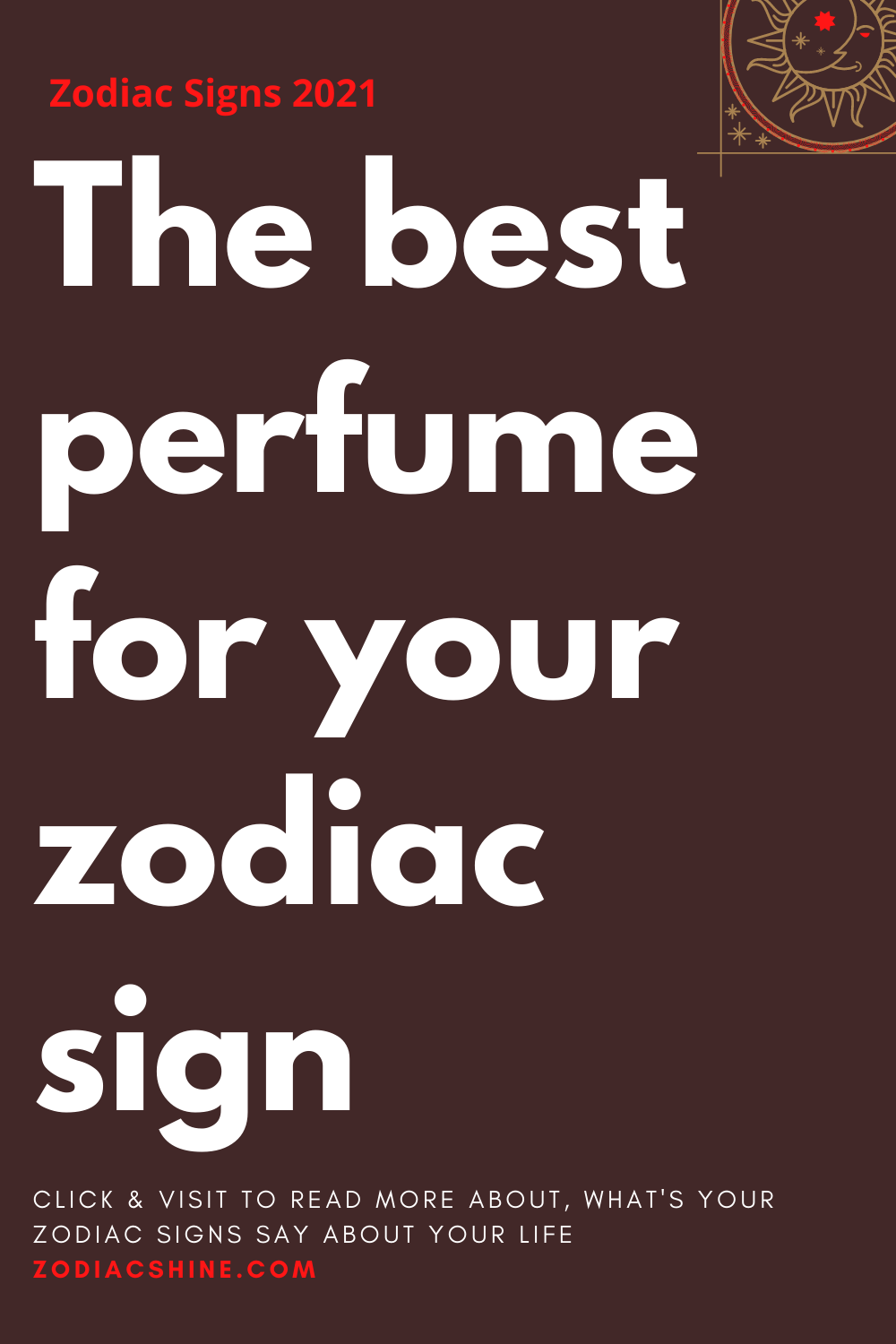 Is your favorite scent written in the stars? It doesn't matter if you are a spiritual soul who is inspired by the universe or if you are looking for a new way to refresh your fragrance collection – we will take a closer look at your zodiac sign and offer you a perfume that is yours carries a unique spirit.
Aries:
You like to be in the spotlight when you walk into a room, so let's add the drama with your perfume.
A bold mix of honey, blood orange, and black vanilla that is sure to make a splash, which, of course, you'll appreciate.
And for men there are also fragrances that, with intoxicating notes of vanilla, ginger and cinnamon, make everyone stop and ask "What are you wearing?".
Taurus:
Luxury is your middle name, so you need perfumes like this. This is where a luxurious perfume comes into play, adding the finishing touch with a bouquet of peonies, jasmine and lavender.
Taurus men are as reliable as a fragrance that will never let you down thanks to its fresh and woody notes.
Twins:
Feeling energetic and free is always on your agenda.
That's why you need a fragrance that will keep you fresh and sweet, from a morning smoothie to an evening margarita. A perfume that refreshes you with a touch of honey, rose and pear.
For men there is the ultra-fresh Dolce & Gabbana fragrance, which plays with tangy grapefruit and sweet tangerine.
Cancer:
You love socializing and are avowed gourmets. That's why we found fragrances that match your adventurous (and sweet) side.
A perfume with an intoxicating blend of jasmine, lotus and chocolate in the base note.
And for the men there are perfumes with a delicious mix of hazelnut, vanilla and plum.
Lion:
Summer is made for you. As soon as the warm weather comes, you'll be crazy about these summery fragrances.
Our favorite for lions? A mixture of magnolia, mirabelle plum and orange blossom, and for men a perfume with crunchy apple, coriander seeds and cardamom.
Virgo:
Let your perfume do the talking – get confident with it.
Put it in your purse, add a few splashes when you're out and about, and let the notes of pear, blackcurrant liquor, and rose make a statement.
The male perfume? This perfume delights with bergamot, amber and musk.
Libra:
You live by the motto "keep calm and carry on" and all of your friends would describe you as relaxed.
Our top picks are Bamboo by Gucci (with soothing notes of musk, vanilla and bergamot and for men a natural blend of coconut water, lemon and patchouli essence)
Scorpio:
They are so trending that you can practically predict the catwalks.
And since you're a professional trendsetter, why don't you wear these fragrances?
Trend No. 1: watery flowers = blackberry and jasmine soaked in coconut water.
You will probably love trend number 2: summer night scents = which is intended for elegant evening events.
Sagittarius:
You are the perfect travel companion – adventurous and brave, but at the same time sensible and open-minded.
Whether you want to jet to the beach or explore the rainforest, you need a perfume with notes of sandalwood from Sri Lanka and Italian bergamot, or a fragrance with Mediterranean charm.
Capricorn:
You Capricorns value timelessness more than trends, so you need a classic fragrance in your life.
A perfume that is as iconic today as it was in the twenties, it exudes notes of rose, vanilla and iris that create a traditional style.
And a fragrance with nutmeg, sea notes and green tangerine has proven itself thanks to its refreshing and invigorating profile.
Aquarius:
Dullness and boredom are not words in your dictionary and you are not afraid to stand out from the crowd.
Try a perfume that will make a splash with its eye-catching heeled bottle and a bold blend of cocoa, vanilla, and coffee.
There's a timeless fragrance for men: with its aquatic fragrance profile and blend of fresh and earthy notes (like cinnamon, mint, and sandalwood), it's a scent you can rely on when you're on the go.
Pisces:
You are a super artist and love to be surrounded by creativity.
Then you should take a playful path with your perfume. It combines notes of champagne with blood orange and tangerine and is a muse in itself.
For the deep gentleman who wants to impress on a date, we have also selected a perfume fragrance.
We love how the glazed chestnut accord and the apple and cinnamon notes complement your warm personality.