Zodiac
Your marriage will look like this in the future, according to your zodiac sign.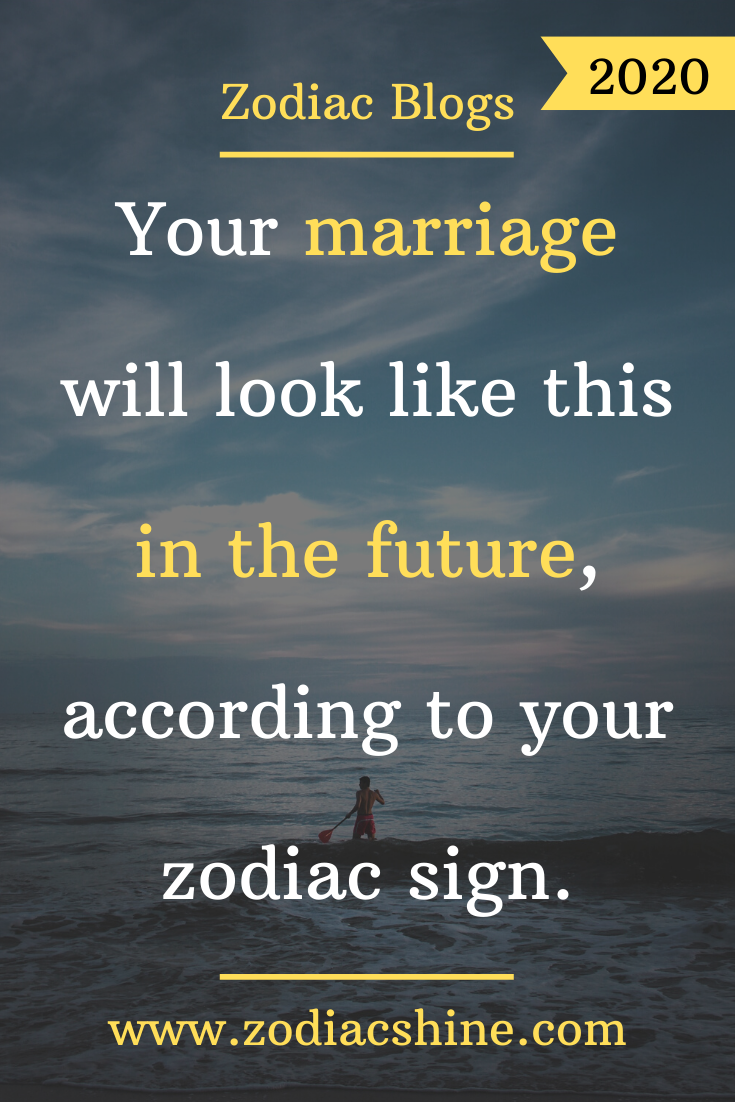 Your marriage will look like this in the future, according to your zodiac sign.
The stars have always played a large and mysterious role in determining the future of marriage. Your wedding zodiac is the wedding date you selected and the associated zodiac sign. This wedding zodiac sign can give you many insights into the future course of your marriage.
Even though it is ultimately up to you and your spouse to ensure that your marriage works, sometimes astrology plays an important role.
Here is the future of your marriage after your wedding star sign:
1. THE ARIES MARRIAGES: MARCH 21 – APRIL 19
You will experience an adventurous marriage. Because the zodiac sign Aries is known to be extremely independent, brave and adventurous. It is, therefore, no wonder that your marriage also reflects the same values. If you get married during this time, your marriage will be spontaneous and a lot of fun. There are impulsive travel plans, unplanned romantic dinners, and spontaneous romantic gestures. However, make sure that you don't start competing with your partner like a typical ram.
2. THE TAURUS MARRIAGES: APRIL 20 – MAY 20
You will experience a grounded marriage. If you choose to get married during the bull season, you will have a grounded marriage. Even if you both like the beautiful things in life and love luxury, you will never allow this to dominate your marriage. But keep in mind that sometimes you have to mess things up a bit, otherwise it could get monotonous and boring.
3. THE GEMINI MARRIAGES: MAY 21 – JUNE 20
You will experience an exciting and communicative marriage. Getting married during this time means that both of you will have a marriage based on transparency and communication. You can speak openly about things and solve them quickly. In addition, you and your spouse want some variety in your life, such as bungee jumping in summer and skiing in winter. Remember that you are not overwhelmed with all of this.
4. CANCER MARRIAGES: JUNE 21ST – JULY 22ND
You will have a romantic marriage. The cancer is inherently very romantic and emotional, so it's no surprise that your marriage will be incredibly romantic. You have cute nicknames for each other, have romantic candlelight dinners from time to time and spoil yourself with lots of gifts. However, keep in mind that there is life outside of this marriage. Meet up with friends and keep in touch with them.
5. THE LEO MARRIAGES: JULY 23 – AUGUST 22
You will experience a passionate marriage. If you choose to get married during the Lion season, you can be sure that your marriage will be very passionate and dramatic. Both you and your spouse will be very willful. Try not to let his opinion lead you in a negative direction. Make sure no one tries to dominate the other and everything will be fine.
6. THE VIRGO MARRIAGES: AUGUST 23 – SEPTEMBER 22
You will have a mature marriage. Your marriage is based on being healthy and organized. Both you and your spouse are extremely precise with everything and also very clear about what you want. You are always his greatest support and he is yours. The only thing that can cause problems is if you don't look at the big picture because you were too busy with the little things.
7. THE LIBRA MARRIAGES: SEPTEMBER 23 – OCTOBER 22
You will experience a balanced marriage. Libra marriages are known to be very balanced. Therefore there is always a healthy give and take between the two partners. This will help you and your spouse feel valued and respected. Your marriage is always a top priority. On the other hand, make sure that you don't lose your individuality. 
8. THE SCORPIO MARRIAGES: OCTOBER 23 – NOVEMBER 21
You will experience an intense marriage. Scorpions are known for their intensity and s**xuality, so it is no wonder that your marriage will look the same. There will be a lot of intimacy and passion. The downside is that scorpions are inherently very jealous and this can cause problems. Make sure you both talk openly about it if problems arise. 
9. THE SAGITTARIUS MARRIAGES: NOVEMBER 22 – DECEMBER 21
You will have a fun marriage. Your marriage will consist of many trips since a Sagittarius couple is naturally very sociable and open-minded. You are always looking for something new and trying to do something new. However, sometimes try to hold back a little, especially when it comes to money. If you live your life very riskily, sometimes difficult situations can arise.
10. CAPRICORN MARRIAGES: DECEMBER 22 – JANUARY 19
You will experience a traditional marriage. Capricorn marriage is known as traditional marriage, so your wedding could possibly be for Christmas or New Year. Since both you and your spouse believe in honoring heritage and upholding traditions, your entire married life will reflect the same. Remember that sometimes you have to relax and enjoy the present instead of constantly planning for the future.
11. AQUARIUS MARRIAGES: JANUARY 20 – FEBRUARY 18
You will experience a quirky marriage. The best thing about getting married during the Aquarius season is that your marriage will be very funky, headstrong, and modern. Even though you are totally in love, you are also your partner's best friend. You love going out and partying with your partner. But sometimes enjoy time together, so that the romance is still present in the relationship.
12.PISCES MARRIAGES: FEBRUARY 19 – MARCH 20
You will experience a dreamy marriage. Pisces people are known to be very romantic, dreamy and creative. You will spend your married life in total romantic bliss, and your spouse will always try to find new ways to make you feel loved. Big romantic gestures like renewing your vows and flying to romantic destinations to celebrate your anniversary are just a few of the things you do. Despite everything, make sure you are pragmatic at times so that you don't put all your money into expensive things and experiences.
The future of your marriage will ultimately depend on you and your spouse, but if you consider how astrology plays a role, it won't hurt you.
Although many people make fun of the idea of ​​astrology and horoscopes, they have always played a quiet role in determining our lives and the future. So it is natural that it plays the same role when it comes to the future of your marriage.