Love
YOUR 2020 LOVE HOROSCOPE WILL TELL YOU ALL ABOUT YOUR LOVE LIFE FOR NEXT YEAR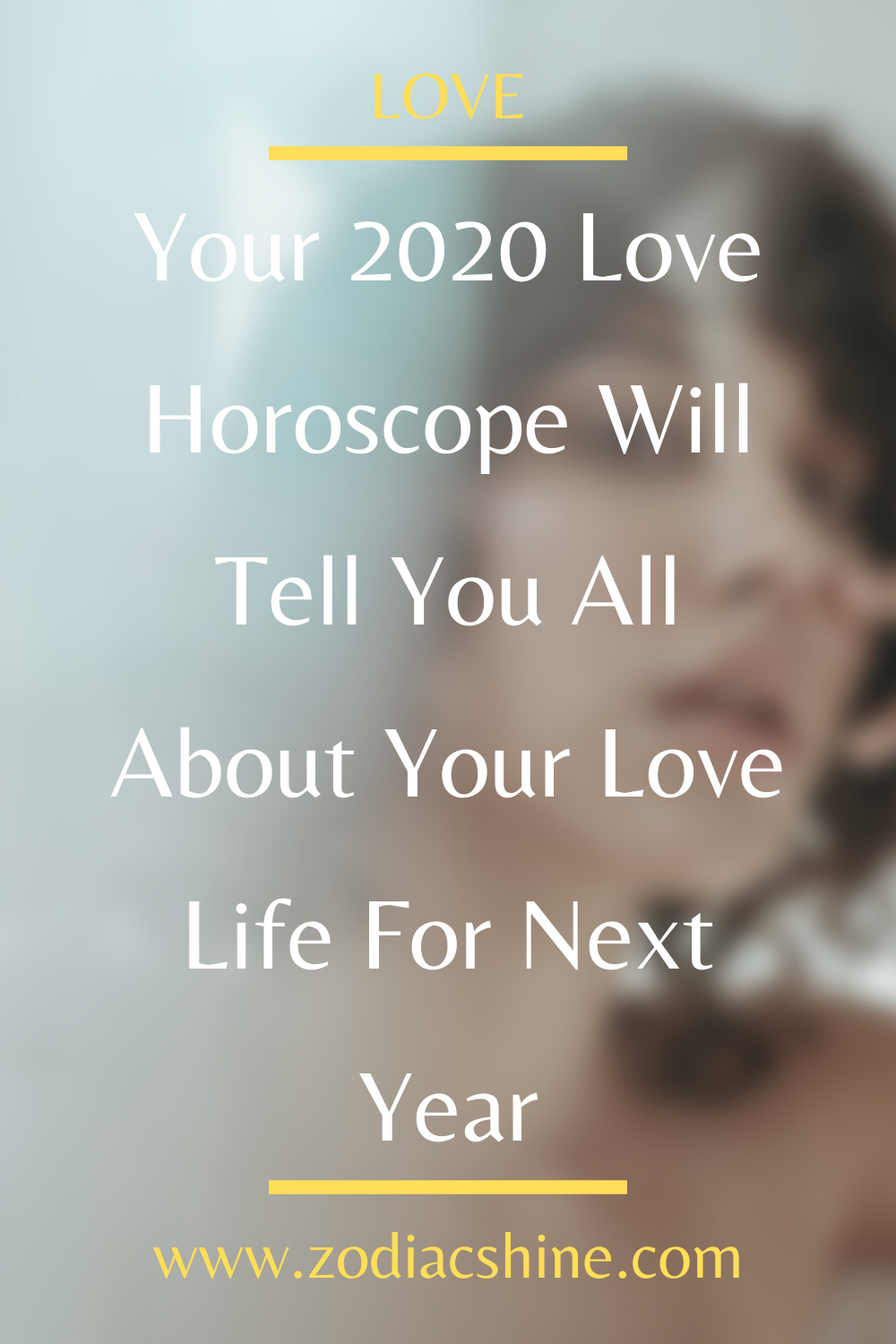 Aries A happy loving year!
The year could not have started better for the Aries 2020 love horoscope! You will be filled with compliments about your new look and being a center of attention only adds to your already oozing confidence. Your relationship will strengthen and there will be many hot summer evenings spent in the arms of your lover. As for singletons, you have recently perfected your art of seduction, but now is the time to put your talents to the test.
Taurus Start planning your wedding!
Your relationship may have always been based on loyalty, but this year, a new dynamic will be added to the mix; passion. Prepare for new intimacy and romance, as you will see your partner in a whole new light at the end of the year. Your teamwork will reach new heights, and you will soon realize that it is a team that you always want to be a part of – which means marriage could be on the cards. For those who are not paired, you might be a little disappointed with the romance right now, but fear not, you will meet someone this year who will make you believe in love again.
Gemini The perfect year for love.
There is nothing you would change in your love life right now; things with your partner and family couldn't be better. There will of course be difficult times, but your relationships mean too much to allow small understandings to hinder you. Your love life will flourish in ways you never thought possible, and love and tenderness will become familiar faces over the next twelve months. For those who are single, you should not make finding a partner a priority. You will eventually find "The One", but it will almost certainly be by chance – so have some patience!
Cancer Put yourself first.
You may want some freedom in your life, but it seems that your partner does not have the same wishes. As a result, a gap can form between you when you start to take different paths. If you care about your relationship, you have to compromise and respect that you cannot be both free and have a partner. As for singletons, it's time to think outside the box and pursue something with someone who might not be your usual type. It may take a while to see the sparks, but there will soon be a roaring fire before you know it.
Leo Your relationship is getting stronger.
In Lion love horoscope 2020, you will pay a lot of attention to your family and friends this year. Romance is not something you naturally excel at, but you and your partner will do your best to bring some passion and adventure to the debates. Summer and fun go hand in hand, so grab the months of vacation to inject excitement into your relationship. New Year's Eve, on the other hand, will be the place where singletons will be lucky. There will be a lot of meetings to do as you see the year and the fireworks will fly if you play your cards correctly.
Virgo Romance is everywhere!
Things will get off to a difficult start in the New Year, but after about a month, intimacy and romance will make a comeback. You will want nothing more than to pamper your partner and show how tender you can be. Harmony has been restored and you will spend the rest of the year in complete congratulations. Summer could herald the start of a singletons relationship. The sun and high temperatures should warm your heart and someone you never envisioned is showing up in a new light.
Libra An unstable year…
2020 will bring a number of monumental changes for your family, so don't lose your feet when you step into the unknown. Your relationship is full of romantic gestures, but make sure you don't go too far, otherwise, you may disappoint your lover when it comes to the holiday season and you've already reached your limit. You singles, you are passionate types and just waiting to put everything in touch. That said, you risk being caught in a possessive relationship if you are too intense, so be sure to hold on until the time comes.
Scorpion Concentrate on yourself.
You may love someone from the bottom of your heart, but there is something you need more than anything else in a relationship; freedom. The idea of ​​having to justify one's actions is no less exasperating, to your knowledge, the less they ask for, the better! Things get a little complicated during the summer months, and you will start to question your partner's affection, but stay dear Scorpio, you will end the year on a high note. As for those who are single, use this year to focus on your relationship with your friends. It's always best to have a solid foundation to build on before you leave yourself open to being hurt by romance.
Sagittarius A thrilling year!
Your love life will be intense this year, friends of Sagittarius and you will certainly not have the chance to be bored. Leaving the past in the past is essential for you to move forward and look to a better future. If you've been in a relationship for a while, you can expect your partner to do everything possible to impress you in 2020. Love is an exciting game and this year will be full of interesting twists and turns. When it comes to Sagittarius singles, you will finally learn to accept your celibate status and decide to take the time to understand what you want. Settling for less than what you deserve is completely out of the question!
Capricorn Focus on your family this year.
You will also like 
Your greatest weakness according to your zodiac sign
Things started well in 2020 and only improved over the year. The growing heat gives birth to passion and energy and you will find yourself surrounded by an aura of joy. You've been neglecting family and friends lately, so this may be the best time to change your habits and reach out to your loved ones. It is likely that you will lose your concentration around November and your family will take the back seat, but this relapse will only be brief. You will find your feet and enjoy the holiday season surrounded by the people who are dear to you.
Aquarius Embrace the fire.
There is no better time to start again than the New Year, and you are determined to do 2020 differently. Venus invites you to change your perspective on yourself and others, so expect to spend a lot of time thinking about yourself over the next year. If this internal analysis goes as planned, your relationship will become even more passionate and intense. As for singletons, it seems that you are spoiled for choice! You are the object of affection for many so the ball is really in your court.
Pisces – Love will take a new direction.
You may be in a relationship at the start of the year, but your partner's lack of attention makes you feel lonely. Things will get a lot easier once you explain to yourself how you feel and get over that hurdle.