Zodiac
Why do we always only want the people we cannot have? Your zodiac sign tells you.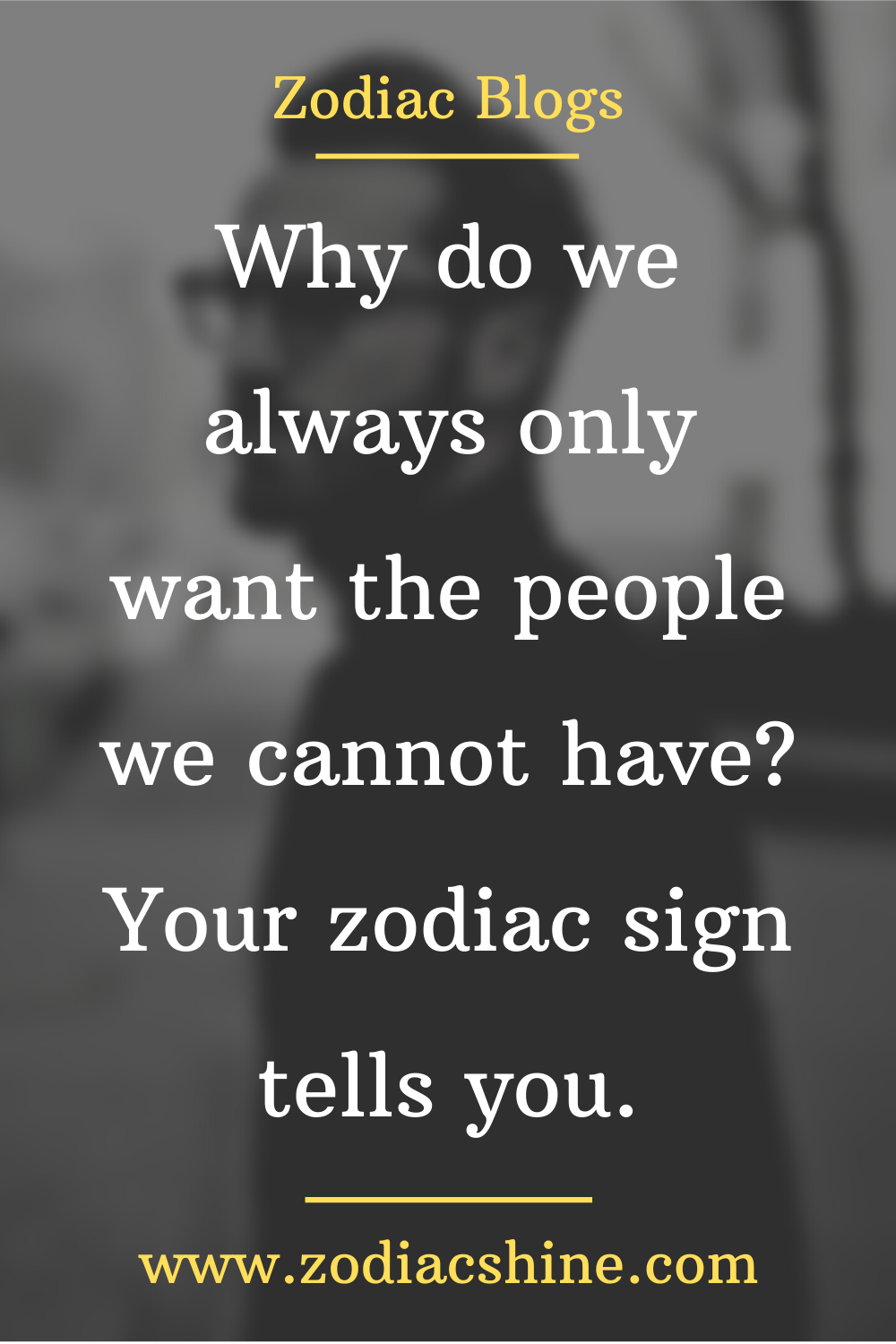 Don't we all want hopeless things from time to time ?! Find out here which wish you should get out of your head and what you can do instead.
ARIES (MARCH 21 – APRIL 20)
You can get annoyed that people lie to you and are dishonest – they will never change. Not even if you keep trying.
So just leave it! You will not succeed. Be smarter and avoid chronic liars so you can spend your time with honest friends.
TAURUS (APRIL 21 – MAY 20)
You want nothing more than knowing how things will go and how things will go. Will your relationship last? Is this project worth the effort? Or was your decision correct?
However, all you can really influence is just your view of things. Appreciate the unknown instead of cursing it.
GEMINI (MAY 21 – JUNE 21)
The one thing you want most is that you have someone by your side who understands you, accepts you and reads every wish from your eyes. But you know as well as I do that this perfect dream prince doesn't exist.
I know life can be confusing and a soul mate would be wonderful, but until you meet him, lower your expectations and look for friends who tick like you.
CANCER (JUNE 22ND – JULY 22ND)
Lightness and emotional demarcation are what you lack but hardly corresponds to your being. You wish very much that the problems and worries of others would not burden you so much.
But it is within you that you are compassionate and caring. You can't change that because your heart is too open for it. See it as a talent and don't go crazy about it.
LEO (JULY 23 – AUGUST 23)
Success is the most important thing for you. But your desire to always be the best in everything is impossible. There will never be anyone who competes with you.
Instead of constantly having an eye on the unattainable, you'd be better off if you were lucky with what you have and less combative.
VIRGO (AUGUST 24 – SEPTEMBER 23)
You are so focused on doing everything right, being able to do it and knowing that your life has to be really exhausting.
It would be good for you to take a step back and instead of wanting to make it perfect for everyone and everyone, just do yourself good. Listen to yourself!
LIBRA (SEPTEMBER 24 – OCTOBER 23)
Oh Libra, you are an incorrigible romantic. You want nothing more than that you accidentally run into your dream prince on a bright summer afternoon and it sparks immediately.
Hello, wake up! Become a little more realistic and adjust your expectations: Wouldn't it be much nicer to have someone by your side who really knows you and has consciously chosen you?
SCORPIO (OCTOBER 24TH – NOVEMBER 22ND)
If you could, as you wanted, the world would be at your feet and everyone would love and imitate what you do and want.
Sounds nice?! But it is not, because your dream is far from reality. Pull yourself together and realize that the only person you can change is yourself and not the others.
SAGITTARIUS (NOVEMBER 23 – DECEMBER 21)
You would like to be free and completely free. Unfortunately, we all know that life doesn't work that way.
We will always have commitments. But we can choose the type that suits us best. Turn your hobby into a job and you will be free because you will never have to do anything you don't really like.
CAPRICORN (DECEMBER 22 – JANUARY 20)
How often do you wish that everything would go much faster and that time would run slower ?!
We both know that nobody can stop the time, but hey, how about if you divide it up differently? Say "No" more often and hand in tasks. This will help you have more time.
AQUARIUS (JANUARY 21 – FEBRUARY 19)
You are constantly looking for others and would like to enable everyone in the world to live a better life.
Unfortunately, that will never be the case. But what can help you is that you find a balance between being there for others and yourself.
PISCES (FEBRUARY 20 – MARCH 20)
You would like to load all the suffering of the world on yourself and free everyone from it.
But that is not possible. Luckily! Learn to differentiate yourself and to look after yourself, otherwise, your wish will drive you crazy!
Sometimes what we wish is not what we need. Follow this advice and your life will take a good direction.