Zodiac
TO FRIENDS WHO LOVE US EVEN IF WE DON'T TALK EVERY DAY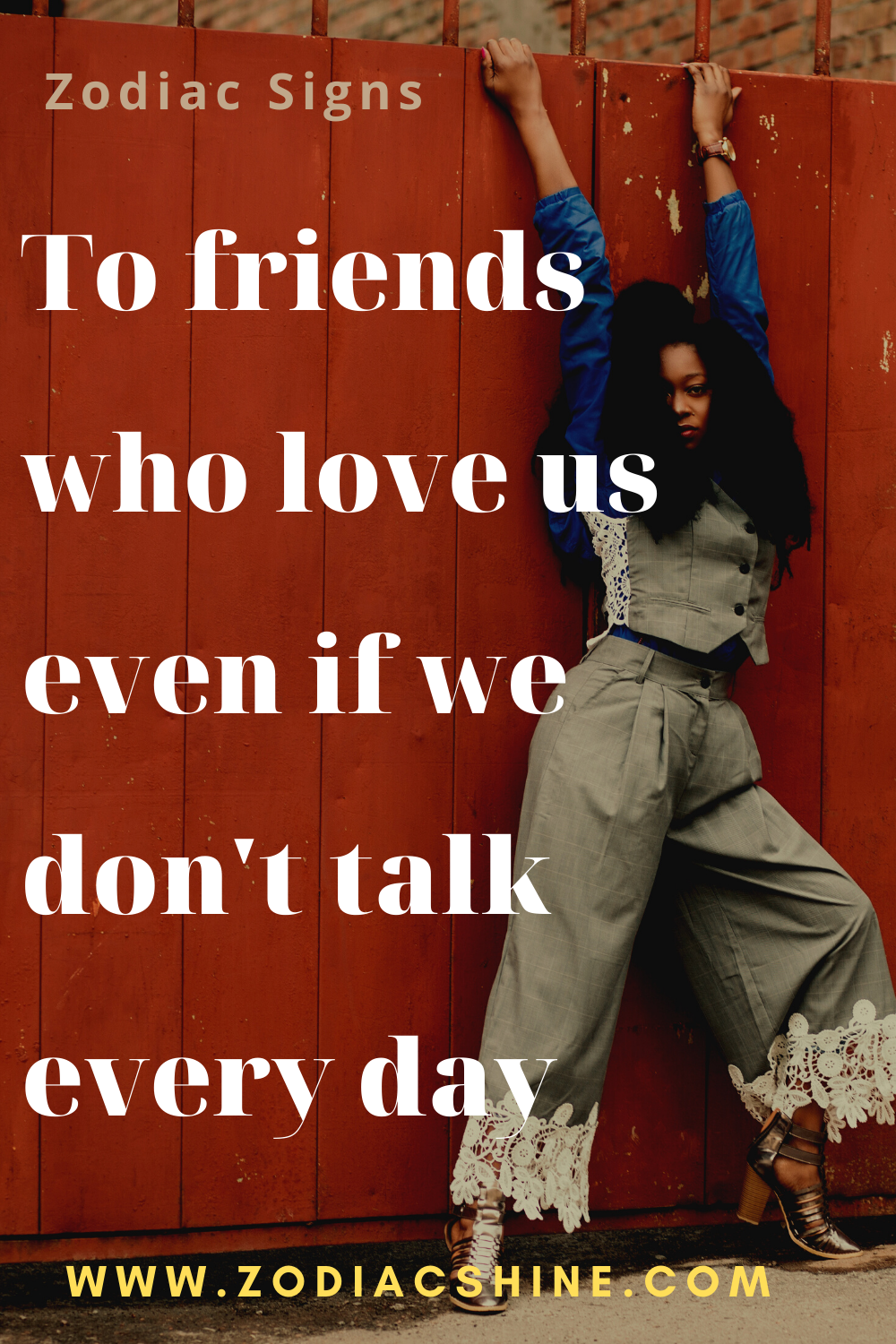 Thank you for being in my life even if my life has taken me away from you, I can always feel you by my side. Thank you for always believing me when I was down, even if you had to do it through video calls with a weak Internet connection. Thank you for being the same old friend I grew up with, even if you are now married and a father. Thank you for crossing all the barriers of distance and time when we saw each other again and discovered that nothing had changed. Thank you for giving me a bond and a friendship that will live and die with me. Thank you for being an example of friendship that lasts no matter what life has in store for us.
Thank you for giving me the best outings and the warmest greetings. Thanks for believing in me even when you didn't understand what I was doing. Thank you for being the one who always takes care of me when I am a disaster. Thank you for being my criminal partner again during our meeting. Thank you for taking a trip to meet me halfway and thank you for crossing the oceans to see me. Thank you for loving me, even if I have changed over time. Thank you for allowing me to change, for allowing me to grow and for ensuring that you will always be there for better or for worse.
Thank you for all that you have done and all that you still do. But above all, thank you for giving me confidence that wherever life takes me, I can always come back to you. I can always find a home in you. Thank you for not allowing time and distance to define our friendship. Thank you for forgiving me for all the times I was away. And, last but not least, thank you for helping me through difficult times. Thank you for helping me find my way when I got lost and for opening the door when I didn't even knock.