Zodiac
This is what your Karma 2020 has in store for you, according to your zodiac sign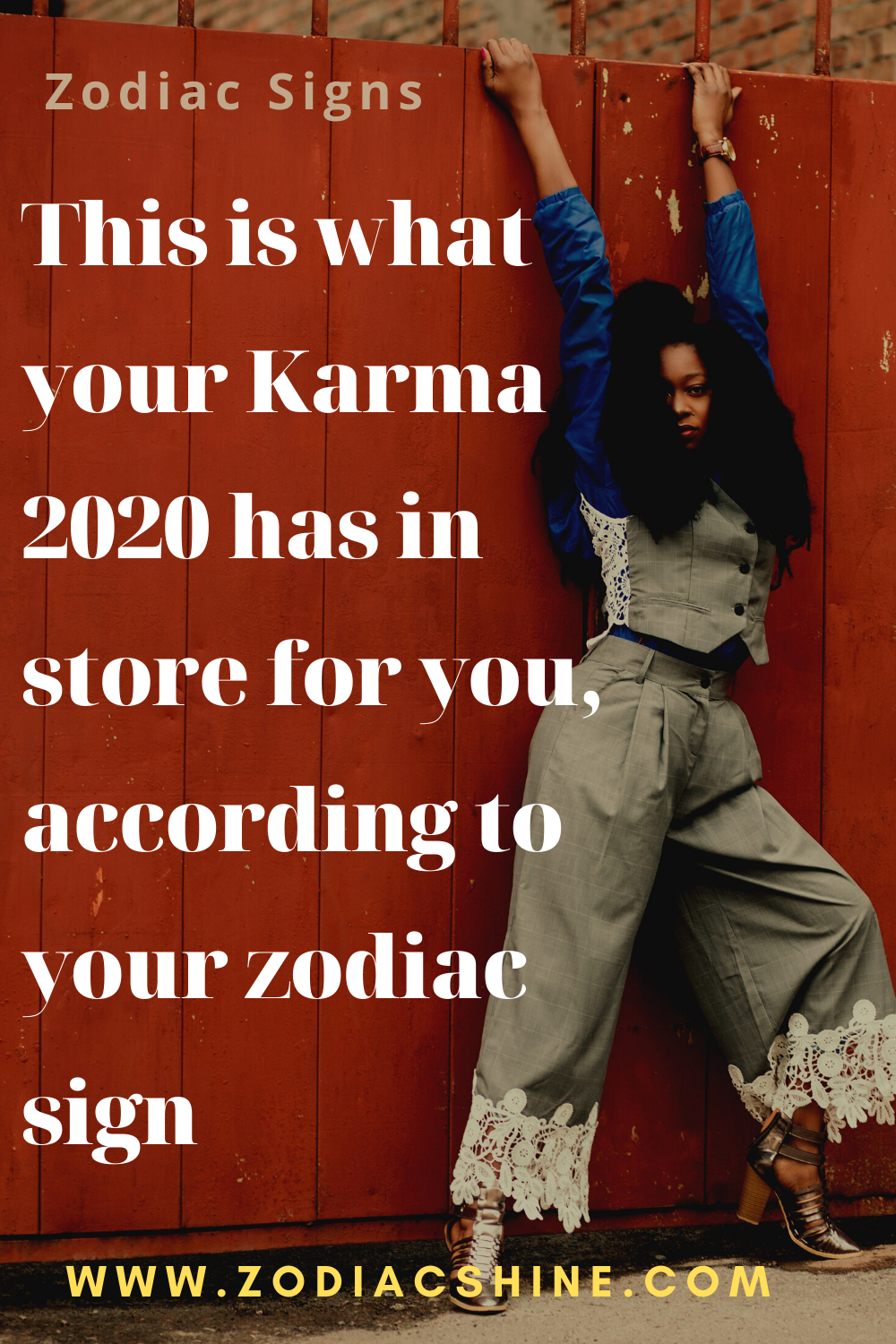 Karma works like a cosmic judicial system and remembers what you do in life. When you do bad things all the time, karma makes you end up paying for what you do. However, if you try to have a positive impact on the world, karma will reward you for it.
This doesn't only apply to the big, important decisions we make in life. It is rather the small daily decisions that karma remembers. And these little decisions add up.
Based on the personality traits associated with each zodiac sign, experts can make a good prediction of what is likely to await you in 2020.
Sure, there are exceptions to every rule, but it can at least give you a good idea of ​​what to look forward to this year.
This is what karma has in store for you this year:
ARIES (MARCH 21 – APRIL 19)
In the course of this year, you are in a state of calm, which forms the basis for the coming year.
This is a great time for your personal reflection and growth, which makes you feel less burdened with life's responsibilities. Use this opportunity because it will serve you well.
TAURUS (APRIL 20 – MAY 20)
Things will not go well for you if you tolerate serious problems in your relationships this year. You will be challenged this year and it will certainly not be easy. In this way, karma forces you to solve unresolved problems.
However, if you take the time to regulate everything, this will lead to peace and balance in your life again.
GEMINI (MAY 21 – JUNE 20)
This year your whole life will run away from you and leave you in the dust. You will feel overwhelmed, but don't let yourself be pulled down. Take one small step at a time and you can put everything back together before the year ends.
CANCER (JUNE 21 – JULY 22)
Great news! Any effort you have made so far to care for everyone else in your area will pay off this year as karma has chosen to act seriously in your favor. This will be an especially positive time in your life.
But if you start taking the whole situation for granted, karma can change your mind very quickly.
LEO (JULY 23 – AUGUST 22)
You have made some questionable decisions lately, and it is time to get back on the right track. Karma will usher in a gentle reminder later this year that you need to pay attention to your task in this world. Don't worry, hold your head up, smile, and be optimistic. F
VIRGO (AUGUST 23 – SEPT 22)
Karma will force you out of your comfort zone this year. This is both a reward and a punishment, even if it doesn't seem so. But why does karma want that? Everything you ever wanted is waiting for you there. But only if you are ready to take your chances in life will you reap success. So how much do you really want it?
LIBRA (SEPTEMBER 23RD – OCTOBER 22ND)
While things may seem a little challenging here or there, your overall life will be relatively normal in 2020, so you'll feel both stable and balanced. That's exactly what you've been striving for. Don't let that feeling take you away.
SCORPIO (OCTOBER 23 – NOVEMBER 21)
While you are facing some challenges and uncertainties, you should also focus on nurturing your relationships. These are the people who will help you get to the other side. Karma will make your connections stronger than ever.
SAGITTARIUS (NOVEMBER 22 – DECEMBER 21)
The fact that 2018 was a little stressful and restless for you is beyond question. You will be glad that this will change this year. This will be a year of serenity when your hard work finally pays off.
But keep in mind: you have to set a new one for each goal that you achieve. Do not let your expectations rise too high, otherwise, you will be frustrated and will give up again after a short time.
CAPRICORN (DECEMBER 22ND – JANUARY 19TH)
This year will not only significantly increase the self-confidence that you have been needing for some time, but this strengthening will also have an incredibly positive effect on your relationships.
When you're in a steady relationship, it's time to move on to the next level. As a single, you should keep your heart open and be patient.
AQUARIUS (JANUARY 20 – FEBRUARY 18)
When you indulge in your impulsive nature, you often get into trouble, and Karma has made it it's business to teach you this lesson throughout the year.
Once you learn to control your impulses, you will find that you are much better able to achieve the small goals that you set yourself in life.
PISCES (FEBRUARY 19 – MARCH 20)
Karma will give you amazing opportunities if you keep your heart open and use your mind every now and then. This could be a promotion, the beginning of a new relationship, an exciting new project or a personal change, for example.
If you are inspired to give everything, then you should not hold back. It will pay off afterward.