Relationship
This is the most important ingredient for a happy relationship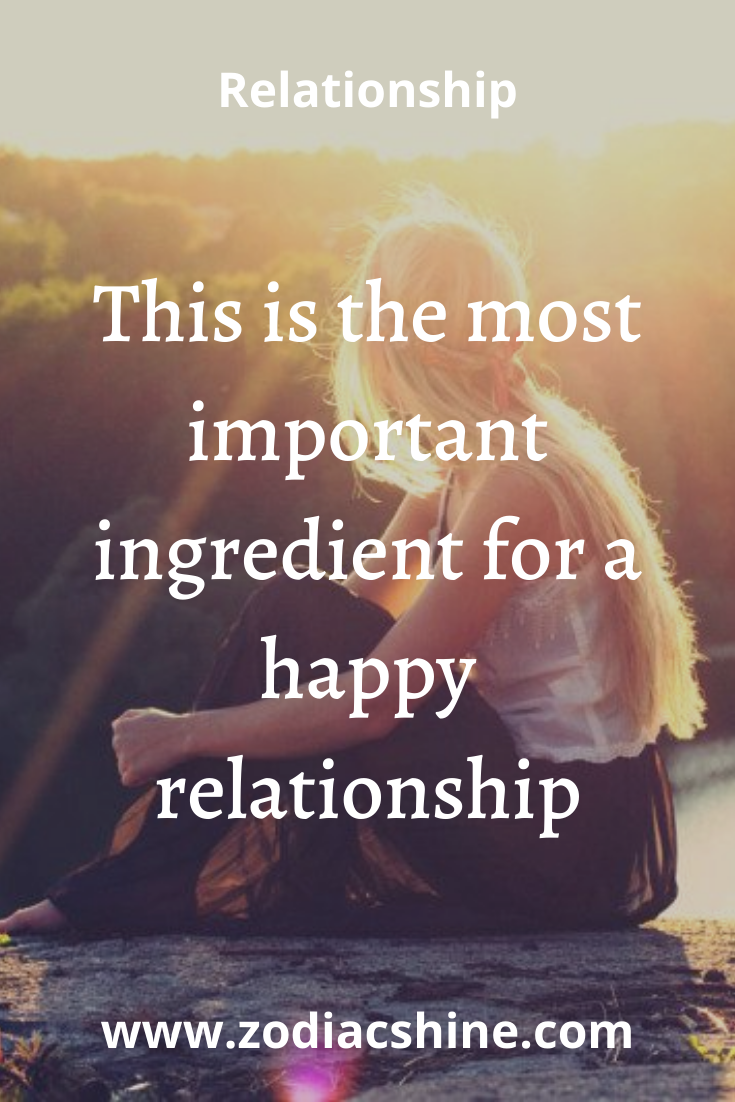 Love? Fervor? Can certainly not hurt, but according to couple therapist something should be missing in any partnership …
In order for a relationship to work, a lot of things usually have to be right. The communication, the chemistry, the timing – all this decides at least about our luck or misfortune as a couple. But according to the Hamburg  nothing can hold a relationship together in the long term and stable, if a crucial ingredient is missing: friendship !
Friendship + love = not a good idea ?!
Admittedly, friendship does not sound s*xy. Talking to a friend about a partner, puking over his relationship issues, and when you accidentally exchange caresses with him-too much to drink or chaotic emotions-quickly gets complicated. In other words, friendship and relationship are in our thinking two pairs of shoes as different as sneakers and pumps .
And of course Hegmann knows that too . "When friendship becomes love, it is often viewed skeptically – the horror scenario described immediately : 'Then our friendship breaks down!' It is not uncommon for couples to choose a love relationship because they do not want to risk their 'friendship', "says the therapist. That they may refuse to be with their Perfect Match may not be clear to many …
Friendship is the first step in EVERY stable relationship
The way to a promising, long-term functioning relationship anyway, according to experts anyway always first about friendship. Hegmann explains: "To get to know a partner can – in a simplified way – be done in two ways: There is the fate-oriented way , that is, s*xual attraction, which leads to binding suddenly and very strongly, also known as 'love at first sight' And the growth-oriented waywho begins with sympathy, then grows to affection, friendship and love. The latter way happens more often and leads to stable partnerships. The first one is often over-romanticized, though it usually leads to short relationships, which are terminated when the first power of attraction subsides and everyday life subsides. "
Without friendship hardly harmony
What contributes in the experience of the expert, above all, that couples who not only "romantic" feelings and s*x, but also friendship together, stay together longer: In their relationship everyday, they tend to maintain a more relaxed, harmonious approach. " With their friends, many people argue much more respectfully, more prudently and less heatedly than with their partner , where loss anxiety can cause strong and extreme behaviors, so couples often learn to argue with each other like friends and not enemies like them are a team that works together and not against each other, "says Hegmann.
In addition, according to the relationship coach: "Friends are there for each other, they are loyal, support each other, give gratitude and attention, they do not expect – which couples often do when they check their inner relationship account, when in quarrels' always do you … 'against' Never do you … 'is put into position If with every wish and every disappointed expectation the fear resonates:' Would you really love me, then you would … '"
True love includes friendly feelings
Hegmann's judgment is therefore clear: true love , which unites for decades, always includes a platonic love in itself. First and foremost, according to the expert, it is "friendship, which brings couples through times of crisis and makes happy moments enjoyable." And let's face it, is not the idea that our partner is our best friend at the same time, rather ideal and dreamlike? At least by far better than being in love with your best friend …