Zodiac
This is how you would like to spend New Year's Eve 2020/21, according to your zodiac sign.
This is how you would like to spend New Year's Eve 2020/21, according to your zodiac sign.
Every zodiac sign has different ideas when it comes to the perfect New Year's Eve. That is why every person spends this time of year in their own way. What is the perfect New Year's Night for you? Your zodiac sign tells you!
Capricorn
You'd like to receive an invitation to a black-tie party on New Year's Eve. Tradition means most to you and you especially enjoy the classic, chic, and sophisticated. But you also see New Year's Eve as an opportunity to have fun and maybe make some new professional contacts before the night is over.
Aquarius
You don't make any plans at all for New Year's Eve, because nothing gets bored faster than following the rules. But chances are you'll have the most fun if you treat New Year's Eve like any other night of the year, whether you're bowling with friends, reading at home, or hanging out with your parents. 
Pisces
Celebrating the end of a year means celebrating the beginning of another year and all the surprises and adventures that come with it. So why not use your sixth sense to host a tarot card reading for your friends? Undoubtedly, this will make you feel closer to your loved ones when you talk about their lives and predict the future for them. That would be the perfect New Year's Eve for you!
Aries
You'd like to go dancing on New Year's Eve. That's why you would like to go to a club and take your friends on the dance floor with enthusiasm. You're always up for a good time and somehow have all the energy in the world to dance off into the morning hours. Plus, your infectious confidence and brave moves are sure to inspire others to join in.
Taurus
As an earth sign, you are happiest at home, enjoy cooking for your closest friends, and indulge in all the little joys in life. You would like to put together a complete menu, let a little music play in the background, and decorate everything festively. This is definitely the time to put your hosting skills to the test.
Gemini
On your perfect New Year's Eve, you're going to try something you've never done before. It's obvious how much fun you are learning something new. So why not try something new on New Year's Eve? Whether you are attending a cooking class with your friends, taking a spinning class for the first time, or having a handicraft evening with your girls, you will experience something completely different and at the same time satisfy your constant curiosity.
Cancer
A Netflix night would be just the thing for you on New Year's Eve. Big, noisy parties aren't really your thing. So don't force a big night as you will only end up disappointed. Instead, invite your favorite person or a few close friends over for a quiet movie night at home. This will make you feel centered. This means that on New Year's Day you will wake up optimistic and energetic to face the coming year.
Leo
You'd love to go to a karaoke bar with your friends on New Year's Eve. Because you're a performer by nature and notorious in your group of friends for your skills behind the microphone. That said, there is no better way for you to ring in the new year than with the ultimate karaoke session in your favorite bar in town.
Virgo
You may be teased as a total perfectionist by your friends at times, but you are one of the most generous and thoughtful signs of the zodiac. You love to give back and you will always work hard for a cause you believe in. This is why you might find that New Year's Eve takes place at a food bank or animal shelter so that you can offer comfort and care to those in need. You can still meet up with your friends later, after all.
Libra
You love to live and would prefer a luxurious night to anything else. You prefer to go to a cool place with a few of your loved ones and have an extremely sophisticated dinner. Bringing people together is also one of your greatest cosmic strengths, and there is no doubt that your friends will have fun all night, even if they're just getting to know each other.
Scorpio
You would love to spend this romantic night with your partner or with your lover. There is passion in your world no matter what night. So increase the romantic mood by planning an unforgettable New Year's Eve with your very special person. How about a candlelit dinner for two in a cool restaurant and an overnight stay in a boutique hotel?
Sagittarius
You'd love to go on vacation over New Year's Eve. It seems like every New Year's resolution is: More Travel! but no new solution is needed for an adventurer like you. In the past few years, you have already had the opportunity to travel whenever and wherever you could. End this year with another trip and ring in the new year in a new city or country. You will feel optimistic and motivated to open the coming year with this purposeful attitude.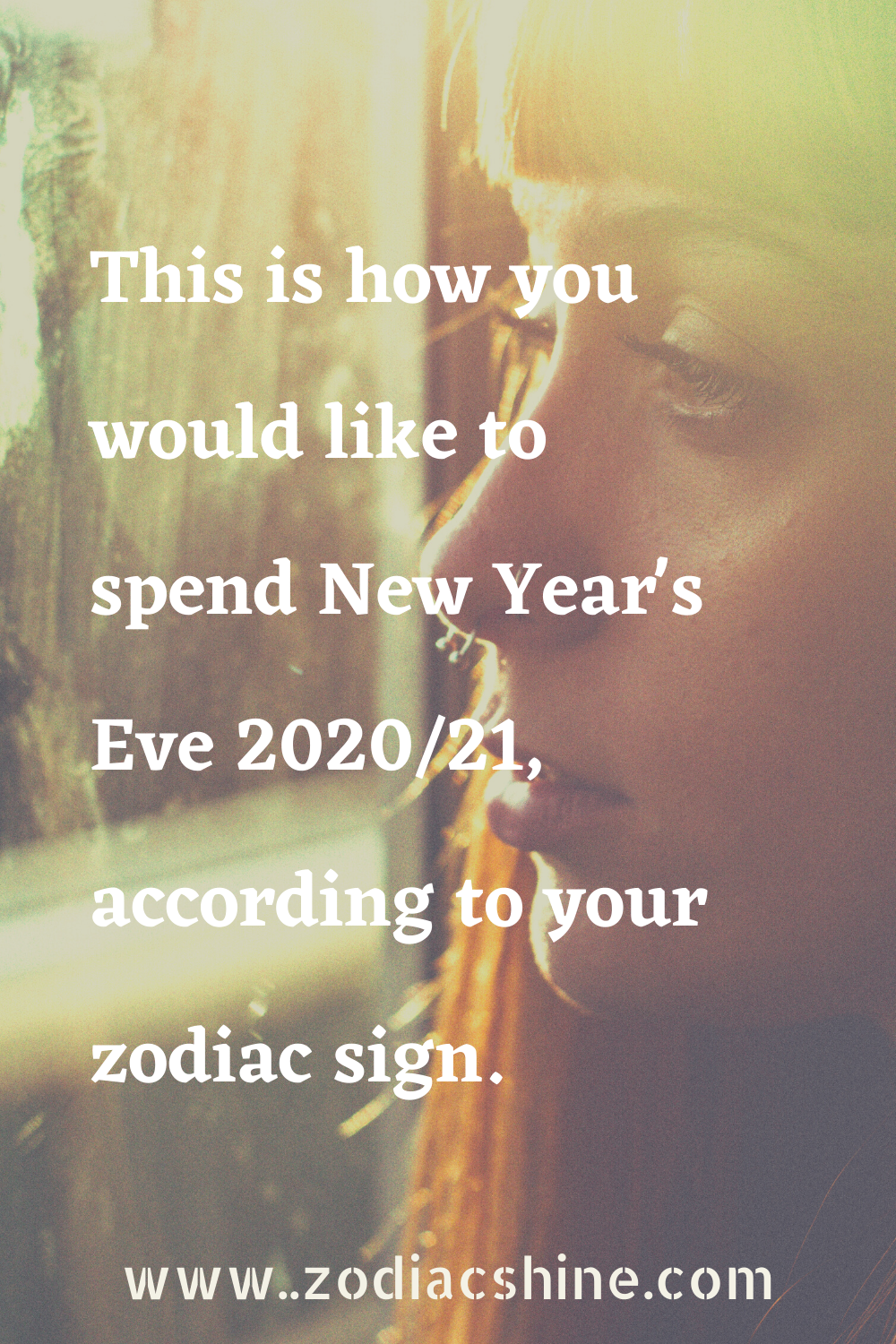 Source: deno-licina.com