Love
These 21 flirting texts will make him respond IMMEDIATELY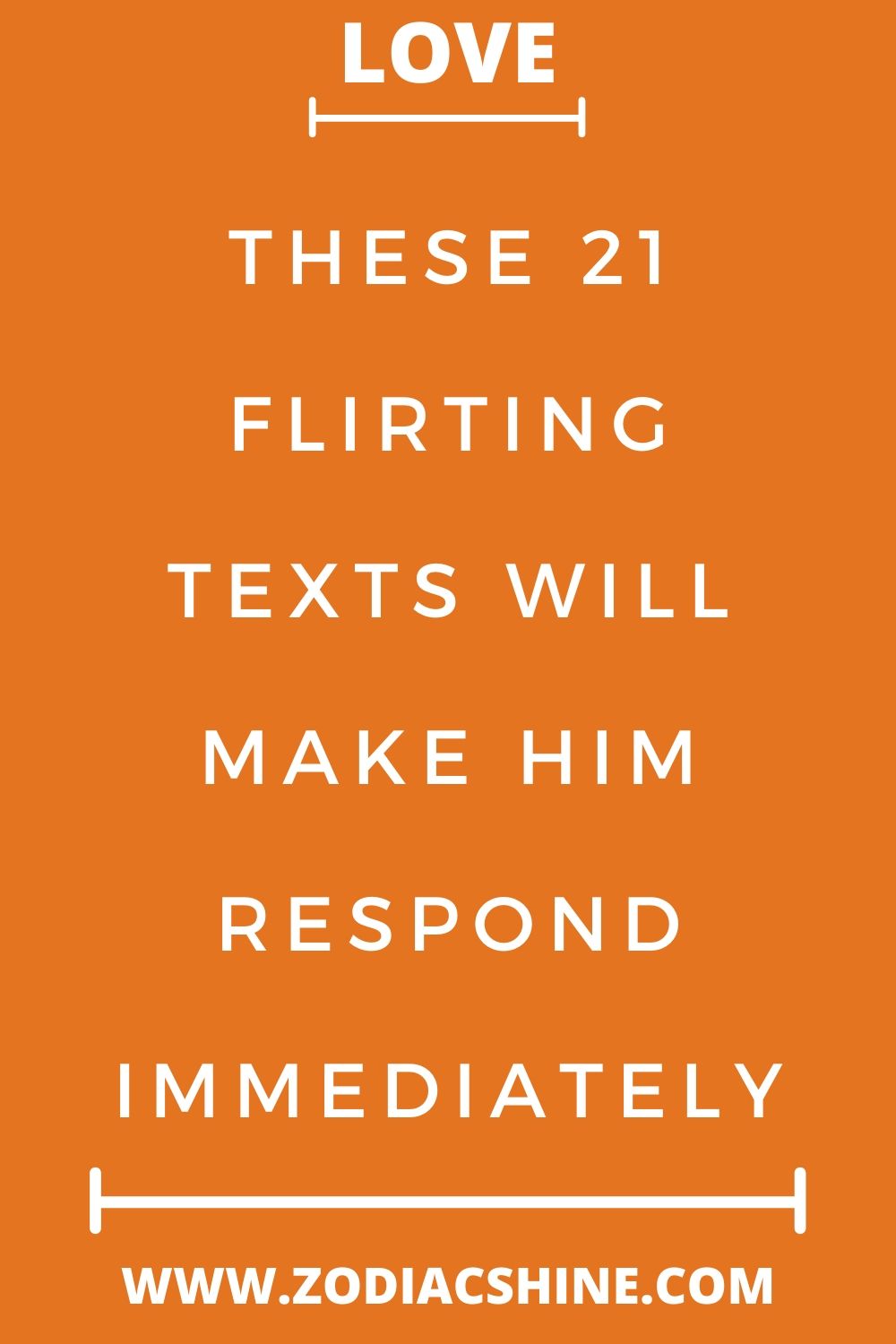 If you want him to answer, these sweet texts will surely get his attention.
He looks good. He is interesting. He's worth it. But for some reason, he doesn't write you back. Why is that?
It's time you caught his eye, let him know how interested you are in him – and make him want you too!
Sometimes it is difficult to find the right words for a text. But why does it have to be that way?
It is quite possible that he cares as much about his texts as you do about yours. He probably doesn't know what to say or how to perfectly express his thoughts. After all, we are all human.
So do him a favour: Express your thoughts first and get him out of any doubts by sending him some sweet, flirtatious lyrics.
Let him know what you feel, what you want and how you want it.
Let's face it: there is no reason to be shy. Be confident and he will appreciate you for it.
Knowing that you know what you want will make him all the more confident that you are the right choice for him.
Do you still need some inspiration?
Check out these 21 flirting texts on a man that make him beg for more.
1. "Good morning, my beautiful. Wish you a wonderful day!"
2. "Man, I have a problem … I can't stop thinking about you."
3. "I try on new bras, but I need a second opinion. Do you want to say something about it? "
4. "Just that you know it, your voice makes me shiver all over."
5. "Black or red panties? Pick your favourite and I'll show you the winner tonight. "
6. "Just got out of the shower. Do you want to help dry off? "
7. "Can I have you in bed for breakfast?"
8. "I always have to smile when I get a text from you! <3 "
9. "Thank you for reminding me how butterflies feel in the stomach."
10. "I hope you have sweet dreams… in which I appear;)"
11. "I'm in my bed, you're in yours … one of the ins is in the wrong place."
12. "Let's video chat tonight. I promise you will not regret it;) "
13. "I have my phone in my hand, but I would much rather hold you."
14. "Why do I always think of you when I try to concentrate … Grrr, I just hate you so much!"
15. "I was thinking of you … and it wasn't all family-friendly."
16. "You look so good on the new Instagram post!"
17. "Hey, sweetie. Haven't heard from you in a while. Thought I would say hello! "
18. "I always wake up with a smile. I think it's your fault. "
19. "Apart from pizza, I crave for you the most."
20. "I was just looking at Thor. Chris Hemsworth is hot, but I wish I had looked at you instead. "
21. "You're the most masculine guy I've ever met."