Zodiac
The Second-Half Of 2022 Will Be Fantastic For These 3 Zodiac Signs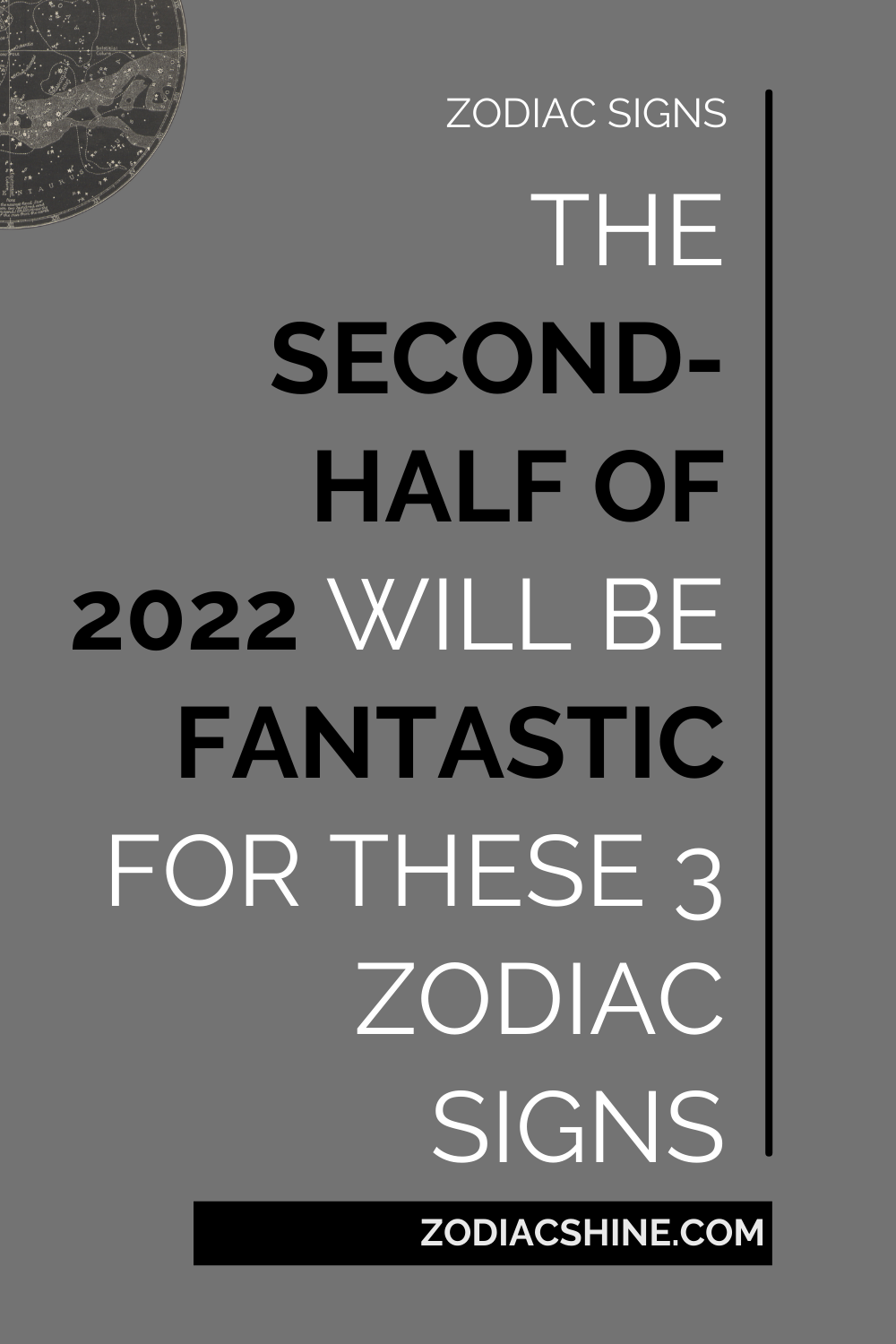 The Second-Half Of 2022 Will Be Fantastic For These 3 Zodiac Signs
Many are hoping for better times, more money, or finally finding the love of their lives this year. Most of us have certain wishes for this year and hope that they will come true as soon as possible. Well, maybe 2022 won't grant everyone's wishes, but for 3 zodiac signs, it's going to be a pretty good start to 2022.
Is your zodiac sign Leo, Taurus, or Libra? Then you can look forward to a fantastic time. Your positive energy and optimistic attitude will make you shine and bring many good things into your life. Just sit back and enjoy!
Leo
The last few months have been difficult for you. How do you pull yourself together when the world is collapsing? This year, however, it's time for your glow-up! Be sure to plan a special ritual into your everyday life – be it a bubble bath or a delicious meal here and there.
The second half of the year is the time to ignore everyone else's problems and finally focus on yourself! Do something for yourself and don't let that stop you from working on your self-love. You have to set priorities. Besides, you can only be fully there for others if you are at peace with yourself.
The second half of the year is going to be really fantastic for you. Unexpected opportunities will arise that will help you advance your career or help you finally rekindle a topic that seems to be of great importance to you.
Avoid spontaneity towards the end of the month, especially around work and your relationships. Try to be clear with the people you are talking to so you can avoid confusion and commotion.
Your love life is thus improving by the minute and it is no less due to your own efforts. Your goodwill and your efforts to invest time and energy in your relationship are finally paying off.
When you're single, you can enjoy the start of the year to the fullest when a few people you care about give you their full attention. You are particularly attractive in the first months of 2022 and attract a lot of attention. Use this time to your advantage!
Taurus
Your spiritual and philosophical endeavors will thrive in early 2022, giving you the perfect start to the year. Your spirituality and wisdom are particularly emphasized during this time and you can shine with them in front of others. You also tend to communicate your beliefs in a way that inspires others and brings people together.
All of this will result in you sharing your wisdom with those around you and they will thank you for it. From February you tend to be a bit rebellious when it comes to your beliefs, but the universe will provide a nice balance to your unconventional spirit and make your words a bit more digestible for those around you.
This is a time to put your energy into creative pursuits. Leave the discussions with your fellow human beings for another day and plan your future. Channel your energy into a new activity or even a hobby, and put aside important decisions you need to make regarding your career for now.
Luck is not on your side when it comes to determining your future course. Give yourself some time to play and enjoy life. 
Your finances will recover in the first few months of the year and that is due to a new proposal you are receiving that will make you exceedingly happy. Things in your relationship are also changing for the better.
You will feel more intimate than ever with your lover and be able to discuss anything that is troubling you. What you have together will always become more powerful. If you're single, get out there and get involved! A chance meeting could lead to something more.
Libra
Maybe you want to sleep in until 9 am and spend the morning sipping your coffee and staring out the window. Find your own rituals.
You'll find that accepting your own quirks not only helps you love yourself but also helps you find your next romance. If you know what you want, you are more likely to get it. You now know your worth and will not settle for less.
Your professional life is doing better than ever, but don't let that tempt you to become lazy or slack off. Instead, line up your ducks and stay focused and ambitious. Otherwise, it becomes all too easy to look away and lose the focus that has gotten you this far.
Your finances will be at a critical point in March and it will take a lot of effort on your part to put them back in order. With a little help from your circle of friends, however, you'll quickly get back on your feet.
Things are going well in your private life and you feel particularly close to your loved one at this time. Discuss what's important to both of you and share your tender feelings that are sure to surface.
If you're still single, the beginning of 2022 is the ideal time to take courage and start talking to whoever you have your eyes on and who you like. Be open and take the first step. He will respond to you and will not reject you.