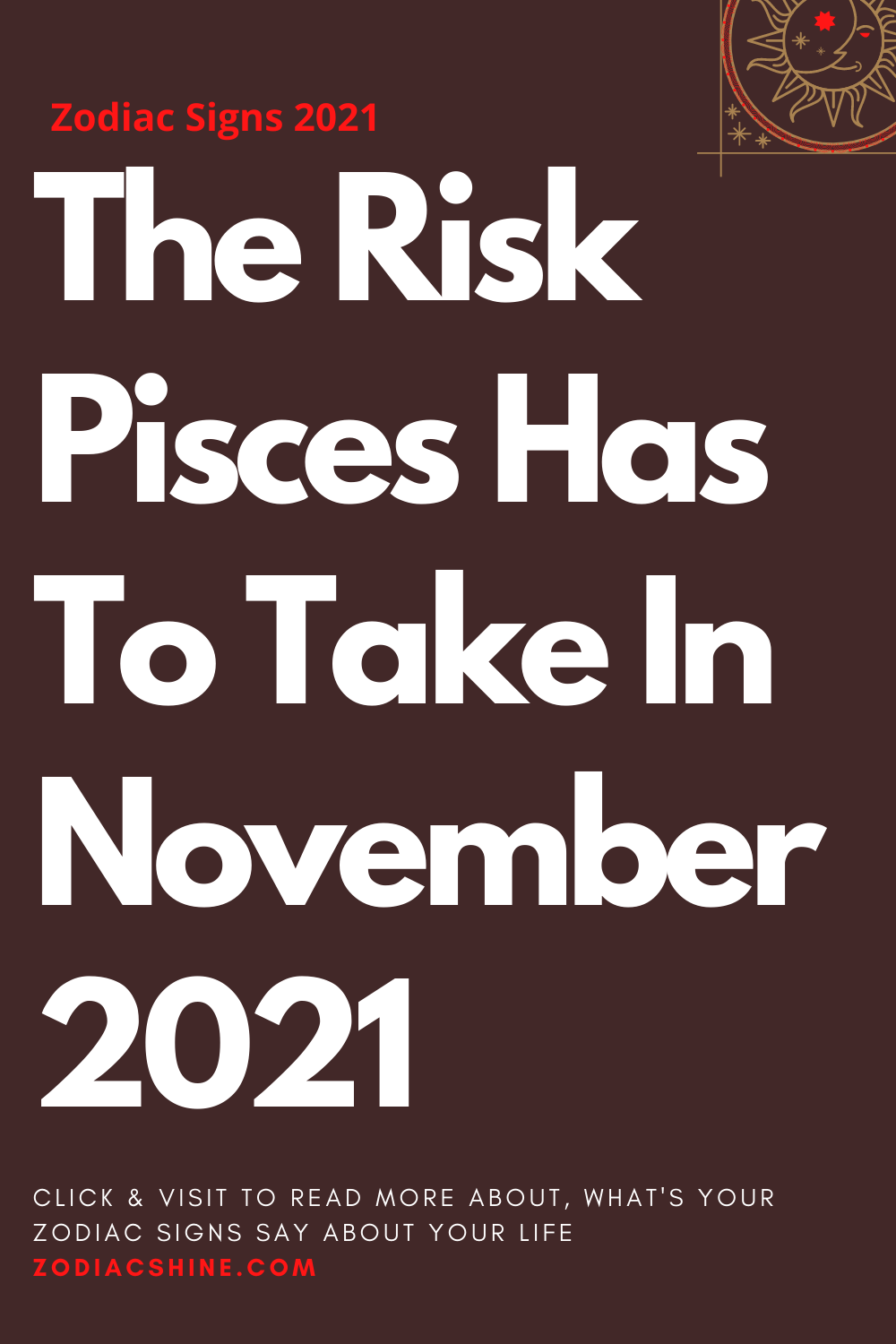 The Risk Pisces Has To Take In November 2021
This November, Pisces, it's time to take certain risks if you really want to start moving forward. You have gotten tired of depending on others and you have also gotten tired of others always depending on you. Until now, you have lived by and for others and you have gotten a little tired of that situation. You feel that everyone around you right now is starting to overwhelm you and suffocate you and you need something with which to recover that air that you now lack.
You have begun to realize how there are people with a lot of evil near you and you do not like the environments in which you move right now. Pisces, it is important that from now on you start looking for yourself and only for yourself. Nobody else.
This month, Pisces, you have to risk whatever it takes and escape from that place that doesn't let you be yourself. You have to travel, wherever and however. Right now you really need to escape from the routine, from your home. You have to risk and go out there to see a new world. If you can do it yourself, so much the better. And if you can't travel, start doing something you've never done before, something that even you wouldn't imagine you were going to start doing. This may be the push you need right now. This will help you recharge your batteries to the maximum and to return to reality with more desire and strength than ever.
Make your dreams come true, Pisces, and run far away. But run away for real and not just in your imagination. Take a chance and buy some tickets to that place where you want to go so much. Or do something crazy and start something new, something from scratch. You have to focus the maximum on yourself and that's it, Pisces. Forget about the evil, the interested people, those toxic behaviors that were invading your life. The risk you must take this month, Pisces, is RISK, no more.