Zodiac
The monthly horoscope: this is how your zodiac will fare in April 2020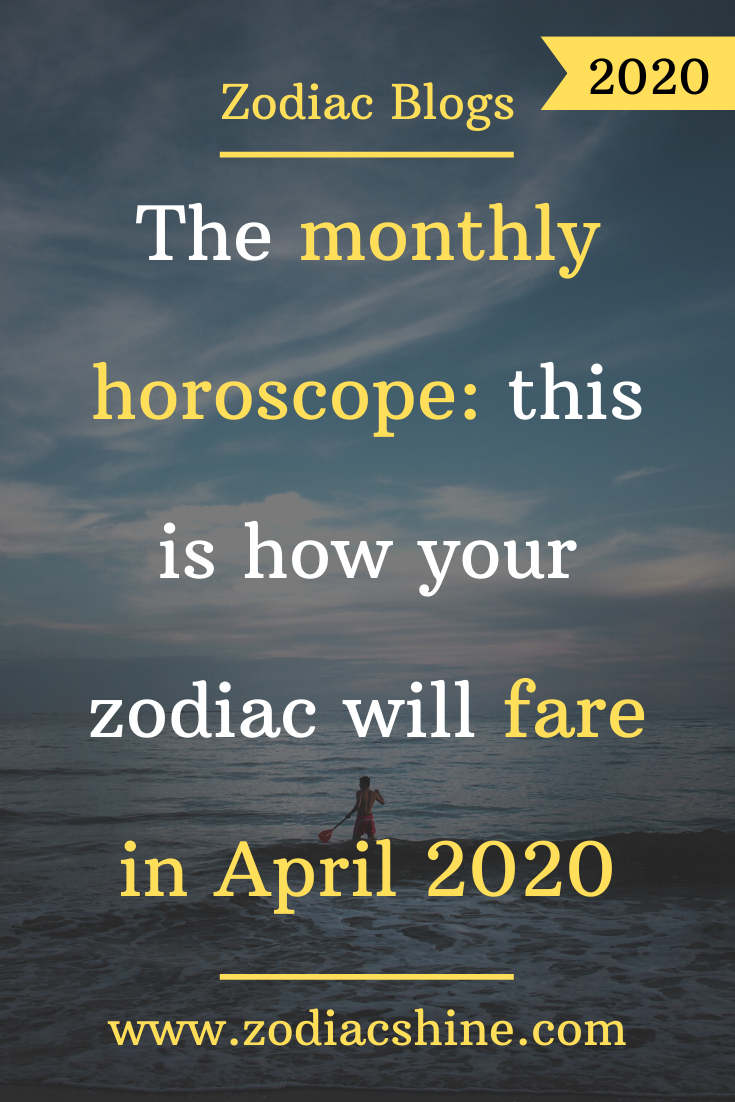 Monthly horoscope: This is how your zodiac will fare in April 2020
Aries (21.3.-20.4.)
Love: More commitment, please! It doesn't have to be "yes, I want to!", But commitment now creates a strong foundation.
Profession: You are now emphatically implementing almost all of your goals. Luck strategy
: Schedule Me-Time firmly – and then stick to it!
Taurus (21.4.-20.5.)
Love: Are you looking for a change? Do not wait long, but take action yourself. It is worth it!
Profession: What takes a long time is slowly but surely going well: You patiently clear annoying obstacles aside.
Happiness strategy: New moon (April 23) is the top date for everything new.
Gemini (21.5.-21.6.)
Love: you feel great. Also because you are now admired.
Profession: Your network is getting better and better because you take care of your contacts – and not just call when you need something.
Happiness strategy: ask older friends or parents for advice.
Cancer (22.6.-22.7.)
Love: You rewrite the rules of the game for the relationship. Instruct your partner, otherwise, it will be unfair.
Profession: more responsibility? Sure, of course! Power makes you happy now.
Happiness strategy: Your head needs input. Avoid routine.
Leo (23.7.-23.8.)
Love: being the pretty mum? Since he can look for another.
Profession: You hit the table. After that everything works better. Happiness strategy
: transforming the bathroom into a spa and facetimizing with friends.
Virgo (24.8.-23.9.)
Love: Your partner is not perfect. But if you can't do without him, learn to live with it.
Profession: Your perfectionism benefits you: You will not miss anything.
Happiness strategy: movement. Exercise in the fresh air provides mental balance.
Libra (24.9.-23.10.)
Love: changes are coming. They are exhausting but important.
Profession: Night shift again? No matter. You have just enough power.
Happiness strategy: a balance must be! Have you seen Alexa Chung's Netflix show yet?
Scorpio (10/24 – 11/22)
Love: take an evening and cook yourself a chic dinner for two – the cell phones stay away. Such an evening works wonders.
Profession: Let your boss know what you do every day.
Lucky strategy: Get off the gas. You put too much pressure on yourself.
Sagittarius (11/23 – 12/21)
Love: Any couple therapist would love your relationship. Keep it up!
Profession: Diplomacy or Enforcement? It is an eternal balancing act.
Happiness strategy: switch off the cell phone and read the book that has been on the shelf for a long time.
Capricorn (22.12.-20.1.)
Love: Either way or not! You should take a stand urgently.
Profession: You score because you encourage and support others.
Happiness strategy: fears are there to be overcome.
Aquarius (21.1.-19.2.)
Love: Keyword "polyamorous adventure": Why not even think about it?
Profession: You can't get past you. You get involved everywhere.
Happiness strategy: live out your own creativity in online workshops and tutorials.
Pisces (20.2.-20.3.)
Love: Your lover mainly takes care of himself. High time for an ultimatum.
Profession: Are you passionate about investing? Get the necessary literature.
Happiness Strategy: Working on what you always wanted to be.