Zodiac
PROS AND CONS OF THE FIRST APPOINTMENT WITH SIGNS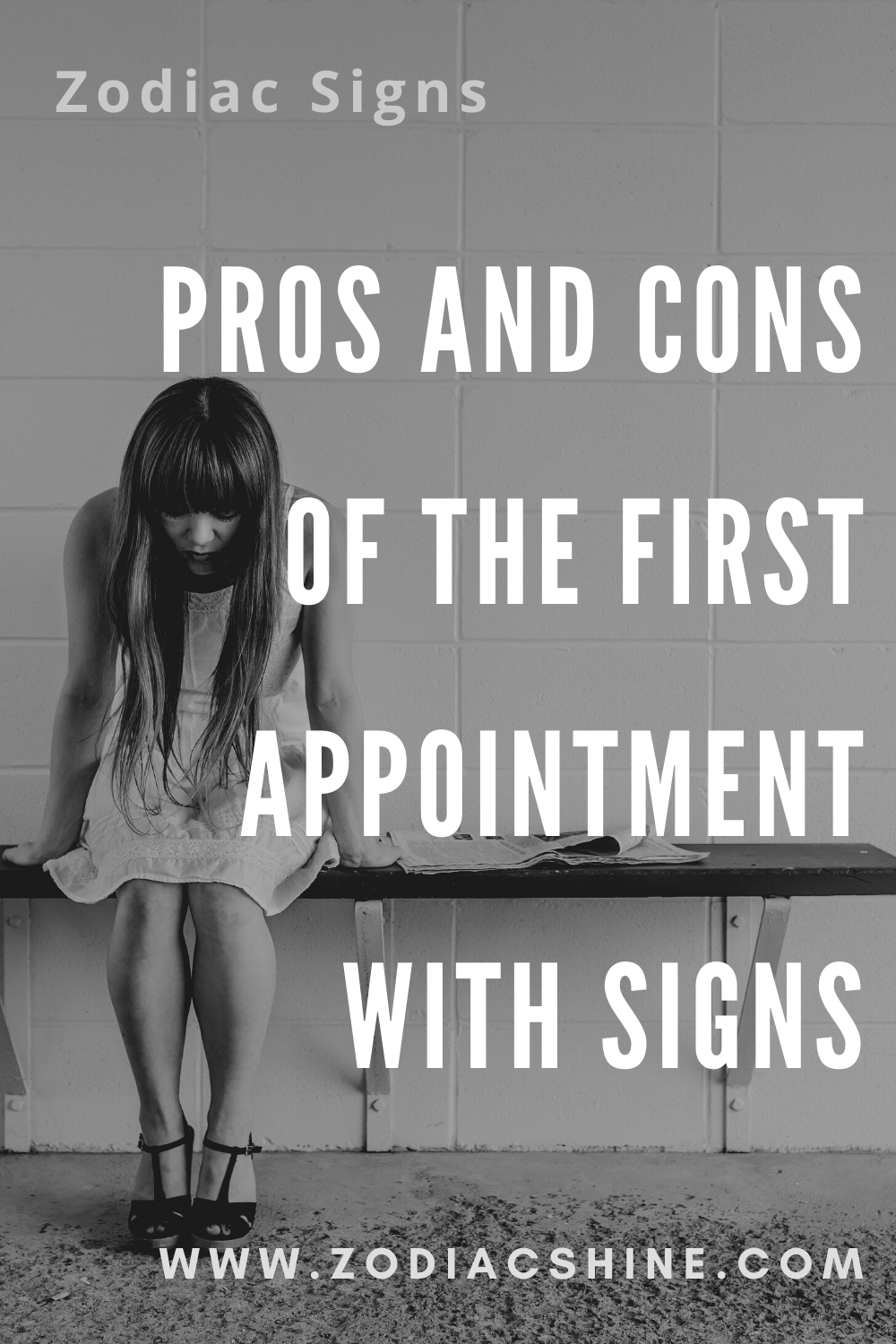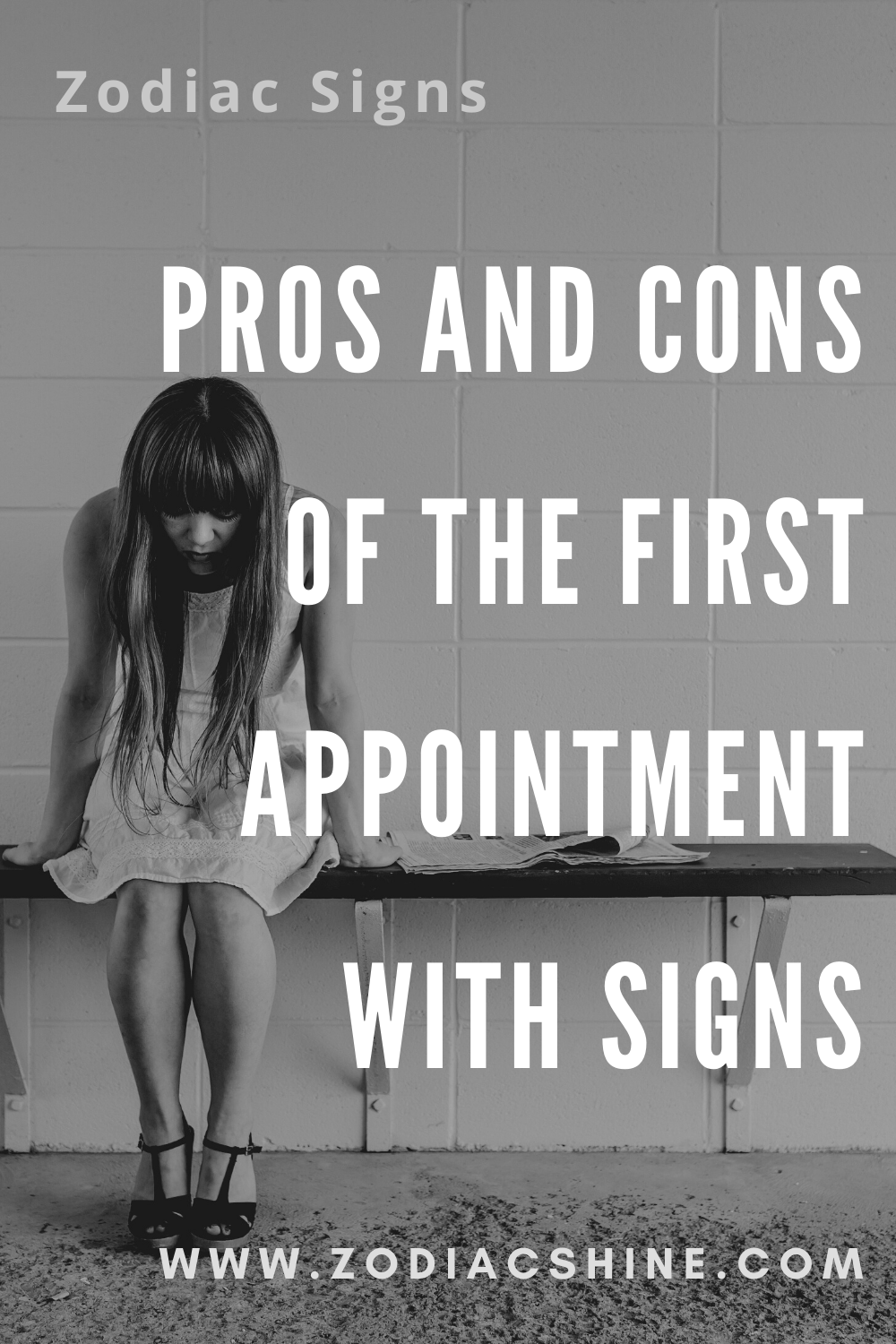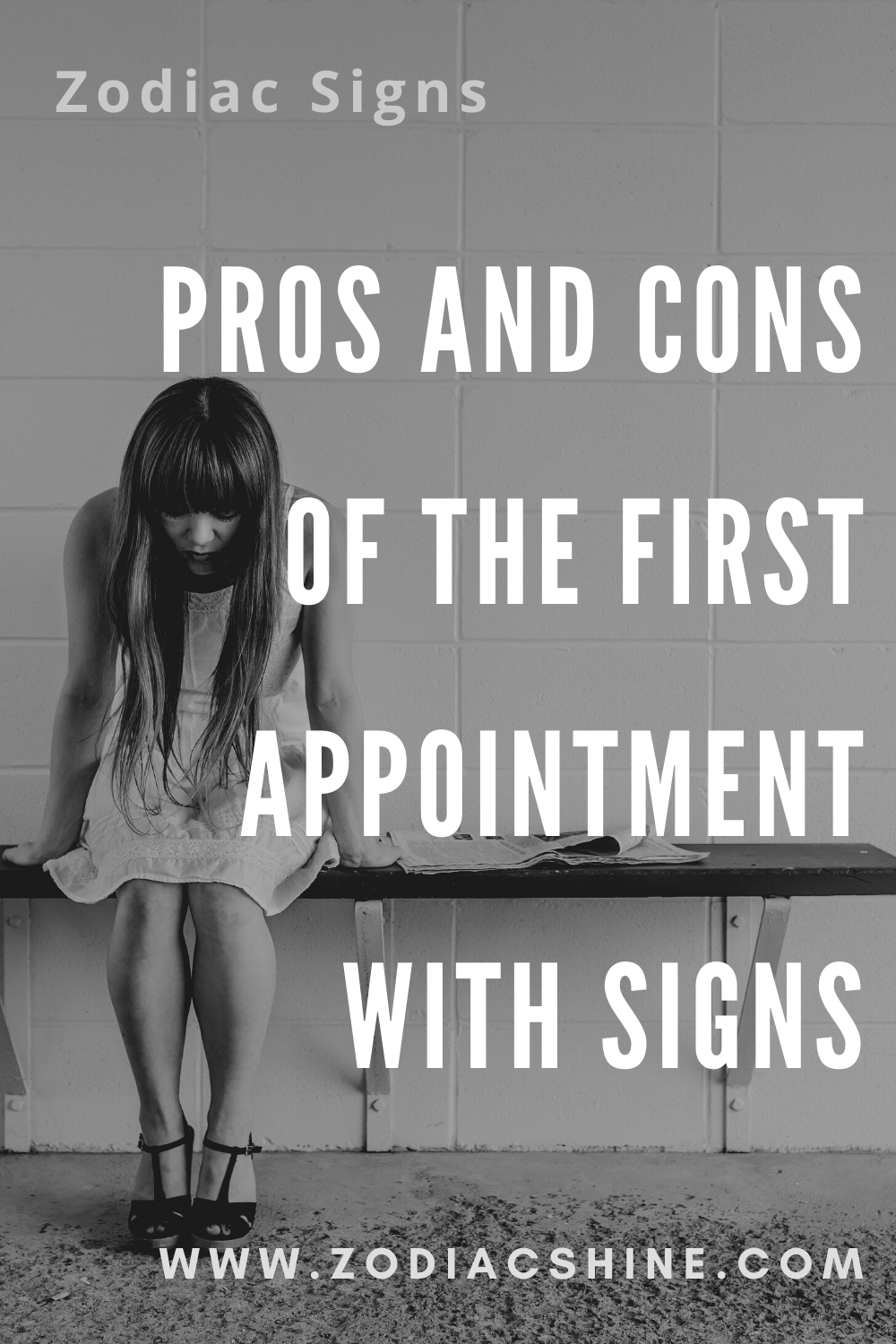 The first time you are going to meet someone, the first kiss that you want so much and that is finally going to come true … There are many first times in our life that, for better or worse, leave us a mark forever. Next, we will show you the different PROS AND CONS of the first few times with the signs. What is very clear is that each in its own way leaves its identity seal forever and ever …
ARIES
PROS: Chemistry with Aries is almost always instantaneous and having fun by your side, it is something tremendously easy because the first few times with Aries are really wonderful … Whatever happens, with Aries you will surely end up having good adventures and unforgettable anecdotes, because no there is nothing to stop that crazy heart, but damn funny … Aries is lost in the path of pleasure very fast, there is nothing wrong with love in him, there is nothing negative … He has initiative and throws himself to try anything that Enters through the eyes, of course. It is a pleasant dynamite of the good.
CONS: The little patience he presents when the plans to which he had devoted much time are twisted. That, and the last-minute disappointments that always end up appearing in dating … The biggest counter of Aries is that, as you see something you don't like, it doesn't happen there. He can grab all his things and leave without giving a single explanation. Literal.
TAURUS
PROS: Taurus makes you feel safe. Getting lost in your eyes makes you feel very good. It is a pleasure to see the calm that is in it and the transparency that you taste first hand because it is 100% natural … Taurus love is one of the purest of the zodiac and in that sense, anyone who knows it for the first time can Breathe easy
CONS: It gives you a lot of calm, a lot of reliability and all those things, but it won't give you any more information about your private life. This is what it is if you want it well and if not, you leave it. Clear and simple. Taurus is nothing fan of the first few times with thousands of confessions. He prefers to savor the moment very slowly. Enjoy NOW and leave the deepest confessions for later. Taurus does not bring to light anything so easily and that is what can put you on your nerves the first time with the bull …
GEMINI
PROS: With Gemini, you will NOT miss anything. His first times are as exciting as the second, the third … Once he gets carried away and turns on in full, Gemini flows and will always want and give more and more … He has the energy to stop a train, conversation topics so he doesn't God doesn't get bored and a lot of labia. Gemini falls in love. No one can shade your most fun and sensual facet, because it is very difficult not to fall spellbound.
CONS: A first time with Gemini without having any idea what Gemini is like, is it soooo much to assimilate … In other words? That if you do not know something about the life of Gemini, you will sometimes feel like you're out of the loop, because it's fast when you speak, change the subject every two times three … And possibly, your energy ends up burning you a little … But nothing more. Usually, the first time with Gemini ALWAYS ends in the adventure.
CANCER
PROS: Can you summarize all the PROS that you have for the first time with Cancer? IMPOSSIBLE. There are so many good things that the crab can bring you in a first contact, which is impossible to capture them all. But if you have to highlight one above all, of course, it would be this: the kindness it gives you and the love it gives you. Although he knows little, the crab loves to make the people he is with feel good …
CONS: Cancer does not give good vibes that first time, bad. As you are all the time with "the fly behind the ear" eye and very careful, because it may end up changing mood several times … That or that grab your things and leave without giving any explanation. With Cancer you never know, it is unpredictable from the cradle. Possibly the ideal would be to deliver to your first times the typical manual of "what to do and what not to do to leave this appointment unharmed" because the crab is a true roller coaster of emotions. »
LEO
PROS: His magnetism, his good vibes, his personality, and that special smile that the lion has and that no one else can imitate, are super important factors … They are what make the first time with Leo unique and special. It's something like getting to touch the sky with the fingers of your hand … It's magical, next to Leo everything is tremendously amazing. Leo will do everything possible to make any first time beautiful, pleasant, passionate and very special. Next to Leo is all soo perfect …
CONS: Ojito with his temper, because Leo is not one of those who carry the cradle to pretend and pretend that everything is OK when it is not … It's against it is very simple: it has no filters. If you see something you do not like (especially some ugly detail from the other person) it will not take anything right. It doesn't matter if it's the first time, it will tell you in the face and possibly not in very good ways …
VIRGO
PROS: With Virgo, you will feel confident and calm. Although it may bombard you with thousands of questions about your private life (type: how many exes do you have, what is your favorite food, whether or not you have a history …) but without making you feel bad … Virgo in that sense is very respectful and not It goes over the line. At first, he seems to be the shyest person on earth, but as time goes by, his flirting can break down any barrier, because deep down he has a very sensual heart.
CONS: That your face says it all, everything, everything. The art of dissimulation or that of delicacy is not very Virgo. In his case, he drops everything as if it were a jug of cold water. Virgo cares very little about losing the magic of the first time because if he sees something he does not like, he has to let go … Moreover, if he does not, he feels bad, because Virgo feels "false person" when he Shut up for education things you really think …
LIBRA
PROS: EVERYTHING. Having the first time with Libra (no matter what) is pure and hard magic. That is luck and the rest is nonsense. A damn gift fell from heaven, okay? Libra, with its crazy personality and its essence, makes the temperature rise by leaps and bounds … Seriously, with Libra, the explosive chemistry is more than served. She is a very crazy little head who loves to make plans of any kind and never puts a problem on anything.
CONS: Easy, your doubts. Libra is a book that seems very easy to read, but when you take it in your hands, you realize how deep it is. Sometimes it is an authentic human hieroglyph, other times it is a leaf moved by the wind or, a very romantic and dangerous soul … What is clear is that with the scale neither God nor the boredom is bored, now, as he does not enter that First time by the eyes, bad .. Goodbye. Bye. There is no one there who can do anything because Libra in the background is very selective being.
SCORPIO
PROS: No one can come to compare with Scorpio, because what he transmits to you with just one glance, cannot be described or with words… Chemistry with Scorpio is a stroke of luck that everyone wants because, with just a small touch, it can make you feel wonders … Scorpio, passion, and intensity get out through the pores, seriously, it transmits a good vibe and a desire for always MORE that are not of this world. The first times with Scorpio they are never forgotten.
CONS: Easy. Scorpio can take you to your land whenever you want, as you wish and without your permission. His magnetism takes care of the work. Now, if it detects that you resist, that you pass the subject or that you don't follow its current, bye. It will pass from you and it will with clear intentions so that it hurts a little because Scorpio does not support NOT to get away with it. He likes to have an effect on other 24/7.
SAGITTARIUS
PROS: ALL the first times with Sagittarius are pure pleasure. It is fun in person. He is not afraid of almost anything and of course, what he always looks for is to have a great time. You hold your hand, and you can be sure that you will have fun at all hours. Sagittarius floods his first times with good vibes, with respect and with many adventures (some wild and some more relaxed) but what is clear is that with Sagittarius you know the good vibes first hand.
CONS: That shows a lot of interest in you, does not mean that he will want more and more. No no and no. Sagittarius is a bag full of leaves moved by the wind (each in a different direction, to make it harder to catch them) and is not going to compromise with someone, just like that. If he sees that there is a lot of pressure, he will run away. It will go. Goodbye very good and that's it. He doesn't want complications of love and drama in his life …
CAPRICORN
PROS: The most important? That he will never be late for any of his first times. Capricorn keeps his promises and if he compromises with you, he keeps. Undoubtedly. He is very responsible for these things and although at first, it seems that the most formal person in the world, in intimacy, has an amazing magnetism. Seriously, you will want to feel each and every one of their friction, because the goat is sensual and can not love … Love the details, likes to create a calm atmosphere, with a lot of pleasant tension, and then you can reach more … You know.
CONS: That Capricorn has to have control of the situation. If not, you will not feel anything agreeable and possibly end up making a smoke bomb … That's right, the goat somehow feels safer when it takes control of its territory. In the first few times he feels a bit out of place because he doesn't want to show his most controlling facet of first, but deep down, silently, he curses, because he can't NOT take control of the situation …
AQUARIUS
PROS: With Aquarius, of course, you will have the best first times of your life. Without exaggerating. You will live very different experiences to which you are accustomed. You will feel that you are a really special person because Aquarius is responsible for doing so … He likes to pamper his people and take them to their particular world. Without pressure, without rules, without ties… All with total freedom, because the beauty of Aquarius is that, if it is by your side, it is because it respects you as you are. And that completely falls in love …
CONS: That sometimes you will feel that you have to go behind him to pay attention to him. That some other times you will believe that something is wrong with you, because the hair will not be seen, but it is that Aquarius is like that … It does not do it on purpose, quite the contrary, it has always been a very free soul and in its first times, it will not leave to be. Why? Because Aquarius is natural and will always be shown as it is.
PISCES
PROS: The first times with Pisces are mystical, magical, beautiful, pleasant and very crazy. That's right, Pisces is no drama friends, on the contrary, it is possibly one of the most sensual and released signs of the entire zodiac. Once his initial shyness is overcome, the fish takes you to his particular world of madness and he shows you how beautiful it is to get carried away by the current. In addition to forging a friendship, with Pisces, you will have the most wonderful anecdotes of your life.
CONS: Pisces may be blocked on some occasions. Why? Because his sixth sense often detects things where there is nothing … He eats his head a lot in case he likes you, in case he doesn't, in case he is doing well or if he is putting his leg to the bottom … Pisces wants everything to be perfect, that everything flows and in the end, thinking so much is what can screw everything … Pisces is locked in its own world and there is no God who can undo that personal bubble in which he takes refuge.