Zodiac
Love in 2021: 7 zodiac signs that will fall in love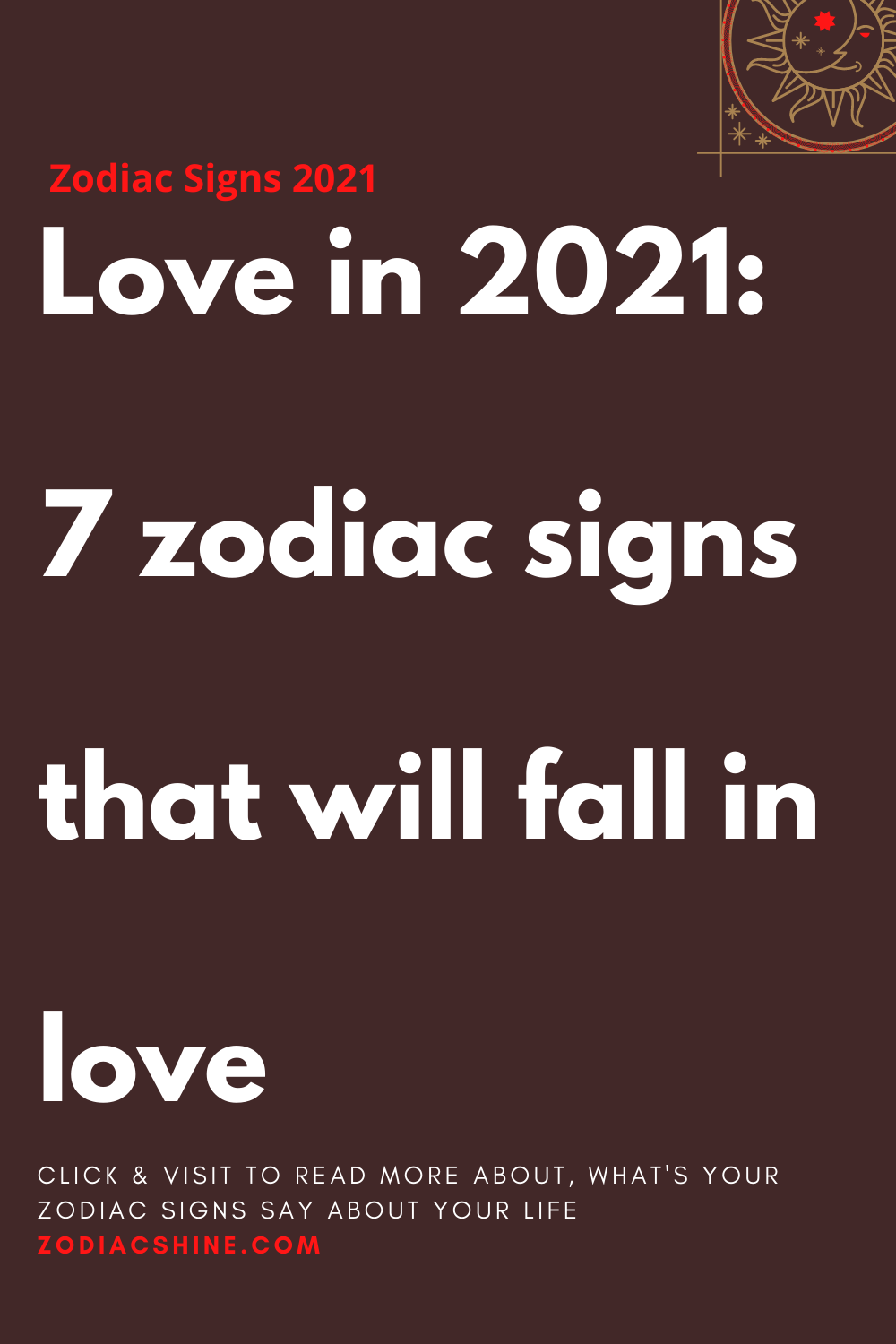 Venus is the planet that decides the love destiny of each person. It governs love and romance for all. So it is of great importance to everyone.
After all, we are all looking for happiness, the soul mate with whom we can end the rest of our days. Love is the universal language that we speak to express intense emotions and feelings.
Besides, we must not underestimate the power of love. Nor the impact that it can have on our life. Love drives us to surpass ourselves and become better.
Love gives us wings and the strength to move mountains. In short, when you're in love, you feel powerful.
So if you haven't found your perfect partner yet, what does the year 2021 have in store for you in terms of romance?
Well, I can tell you one thing: she reserves love for these 7 zodiac signs. Indeed, great changes are brewing for people born under the following signs.
Are you one of them? Be careful, just because you are not in the following list does not mean that your year will not be one of love.
Simply the following 7 zodiac signs will experience the biggest positive changes on the heart side!
7. Aquarius
The transit of Jupiter from April 2021 will prove to be a benefactor for single natives / natives of this sign. Indeed, if you are looking for your ideal partner, be ready to welcome him.
After a long wait, this year will be favorable to singles. The months of April, May, August, September and December will be very favorable to love and romantic relationships and will increase the closeness and bonds between couples.
Additionally, singles who want to finally settle into a relationship may find the year 2021 ideal and encouraging. If you are planning to get married, this year will probably be very favorable for this engagement.
6. Capricorn
This year will be favorable to singles born under the sign of Capricorn who are looking for a suitable partner in their life. Indeed, you will create a loving connection with someone who is already part of your life. And everything will develop quickly.  
It could be someone you have known for a long time as a friend from school or college, or even someone you work with. This person will bring you wonderful experiences.
5. The Scorpio
Scorpio natives will have a great time in their love life in 2021 as the influence of Venus and Jupiter on their zodiac sign will help them find new love.
People who are in a relationship will enjoy love with no clouds on the horizon. Besides, if you are already in a serious relationship, you might well be walking past the altar this year.
Here's a tip for singles: However, if you identify your soul mate, the first thing you should do is acknowledge their love and try to spend some quality time together to find your compatibility.
Also, keep in mind that the compatibility won't necessarily be there. But it will be for most of you and the link will be strong thanks to the transit of Jupiter which will keep all differences at bay.
4. The Virgin
Your personal life is going to be a real success this year. Indeed, you will have a lot of opportunities to meet someone new who will completely turn your life upside down.
And if you are already in a romantic relationship, things are going to evolve on their own and the steps you take are going to be very important. Besides, there is even a possibility of marriage or baby.
During this time, you will feel the need to engage with someone who has the same view of love as you. Thus, your happiness will be increased tenfold.
3. Gemini
Ah, this is the perfect year for some big changes in your love life. Indeed, the natives / natives of Gemini will be very lucky this year.
You will find a partner who will complete your life and fill it with happiness. You will therefore be happy to see all the surprises that this year has in store for you.
Joy and happiness will be there! 
Gemini natives who are in a relationship will feel very comfortable in their relationship and might even consider getting married.
2. Taurus
In 2021, you are going to have a lot of fun and love yourself. Indeed, you will make new friends / new friends and among them will be the person who will bewitch your heart.
Thus, those who have not yet found their soul mate will find themselves faced with many love choices. Be careful, do the right thing!
In short, 2021 is a very favorable year for romantic exploration! You will certainly find love between February and September. In March and April, natives of Taurus will have wonderful moments in love.
These will be full of friendliness and romance. 
1. Aries
The year 2021 will start on a positive note. As a single person, you will finally find the person next to whom you will experience moments full of tenderness and romance and every second spent together will be like in a fairy tale.
Those who are already in a stable relationship should know that the stars encourage devotion in 2021.
Therefore, try to avoid negativity, difficult and meaningful conversations. Your partner will surely try to be frank and share their views and opinions.
After mid-August 2021, planetary situations will work in your favor and your relationship will obtain heavenly blessings.