Love
LOVE HOROSCOPE 2020 – WHAT TO EXPECT IN YOUR LOVE LIFE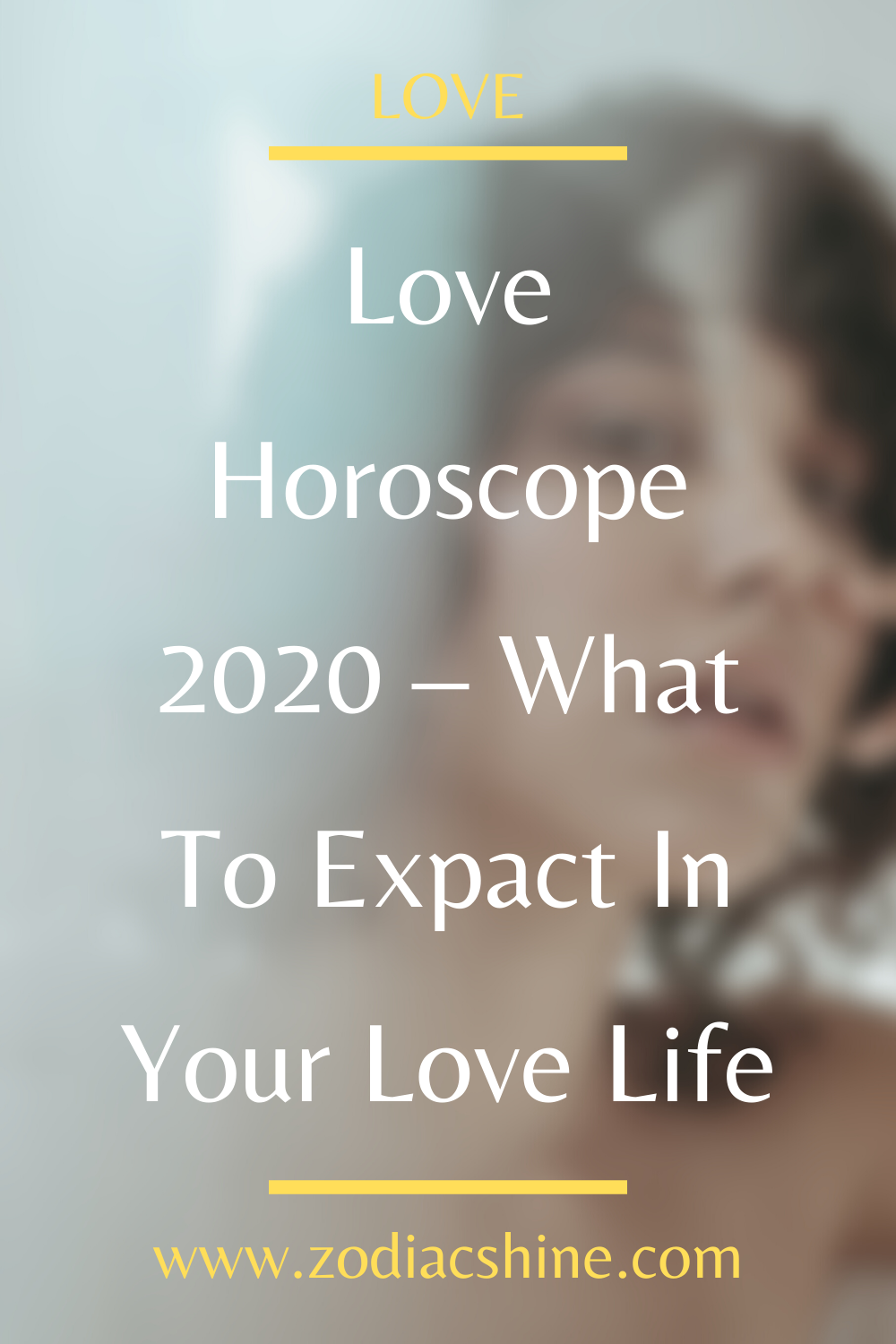 Aries
This year is not going to bring much change in your love life. However, before you start a new relationship or decide to strengthen your current relationship, it is best to take a little time and think about what you want in life. Until the beginning of March, you will find yourself in an introspective atmosphere, asking questions and looking for answers. From March to June, you will experience new things, discover who you are and who you have by your side. In any case, from June onwards, the emotional evaluation process will start again. Your sexuality will be much improved this year, you will feel more attractive and your sex appeal will be incredible. But that doesn't necessarily mean that you're going to find your one true love.
Taurus
From the start of the year, your relationship and your emotional state will undergo some changes. These changes don't have to be negative – you could move in with your partner, or something in between would take a better or worse turn. Your desire to have a family, to live in your own house, with a man to share with every aspect of your life will increase this year. For Taurus women, November will be a crucial month – a huge change in your love life … something major will happen in your relationship, and if you are not yet involved in a relationship, it may be a moment you meet the love of your life.
Gemini
It may not be the best year for you when it comes to love. You need a lot more affection and passion than what you get and insisting on it will only create more problems in your relationship. The first semester will be loaded with passion, but also ups and downs. Until August, your love life will be like a roller coaster. Keep calm! At the end of August, everything will happen and you will return to your normal love life. Towards the end of the year, you will have only one idea in mind: start a family and have a house, a "nest" of love.
Cancer
If you are not yet married, you will want to formalize your relationship. You no longer want to be a "hummingbird" woman; you want to have a partner, someone to accompany you every day. Over the months, this desire will become stronger and stronger. Maybe it could be your special year when you finally find love; in the middle of the year, love will test you and you will also test love. Only those who manage to overcome these obstacles, whether you are single or in a relationship, can strengthen the path of love and make their relationships almost invincible.
Leo
If you are in love, you will have to put yourself to the test. It is time to grow emotionally, your feelings may be strengthened or weakened, but it is all up to you. Until March you will be subjected to a constant test and if you stay strong and do not allow yourself to be weakened you will be able to achieve whatever you want. From August you will have the opportunity to strengthen and create the foundation for a solid, long-term relationship. November will be a month of major changes: you and your partner will move or buy a new car.
Virgo
The New Year brings clarity of thought, allowing you to make important decisions. It is time to cheer up and take a leap of faith by getting involved in a new relationship. A year full of love, only if you dare to take the first steps. You are going to have a beneficial year, especially from August. Love will knock on your door and if you're already in a relationship, everything will improve and your love life will be just perfect.
Libra
2020 will be a year of internal changes that can influence your love life. The economic problems that may appear in August could turn your head, causing an emotional crisis. Financial problems can lead to an increased need to have time for yourself, analyze the things you want and don't want … and think about what you want to accomplish in all areas of your life from now on…
Scorpio
The start of the year will bring a new love path. If you are already in a relationship, you may be creating a new path with your partner. If you are single, you may create a path with someone you have just met. Little by little, you will forge a great love story. And in August, you can realize all the dreams you've had since your childhood.
Sagittarius
Decisive, motivated, inspired: this is what the start of the year will look like for your love life. You want to be happy, meet the LOVE OF YOUR LIFE, or formalize your current relationship. The aspiration to get what you want can play a trick on you, but sooner or later you will be victorious: love triumphs over everything. Wait until November, your love life will have a BOOM so incredible that you will never forget.
Capricorn
Maybe in 2020, you are more rigid than usual. However, over the months, your heart will "soften". In August, you will have a more philosophical and pacifist perspective regarding love and you will open up to new possibilities, leaving aside the shell that you have created around you at the start of the year.
Aquarius
Changes and more changes: here's what 2020 will look like when it comes to love. Your partner will disappear in the background, which will make your relationship unstable. Your social, professional and financial life will not allow you to enjoy love. Try to relax and give yourself more time for romance, so that you can have a stable year in terms of love and relationships.
Pisces
You will face tumultuous moments, but you must not let your dreams and your optimism fade away. Such moments can test your character, but with a little effort, you can return to normal. After November, you can start a new relationship or make new plans with your partner. After such a troubled period, you will enjoy the last months of the year and live them with great passion.