Zodiac
How you should spend the last month of 2020. According to the zodiac sign.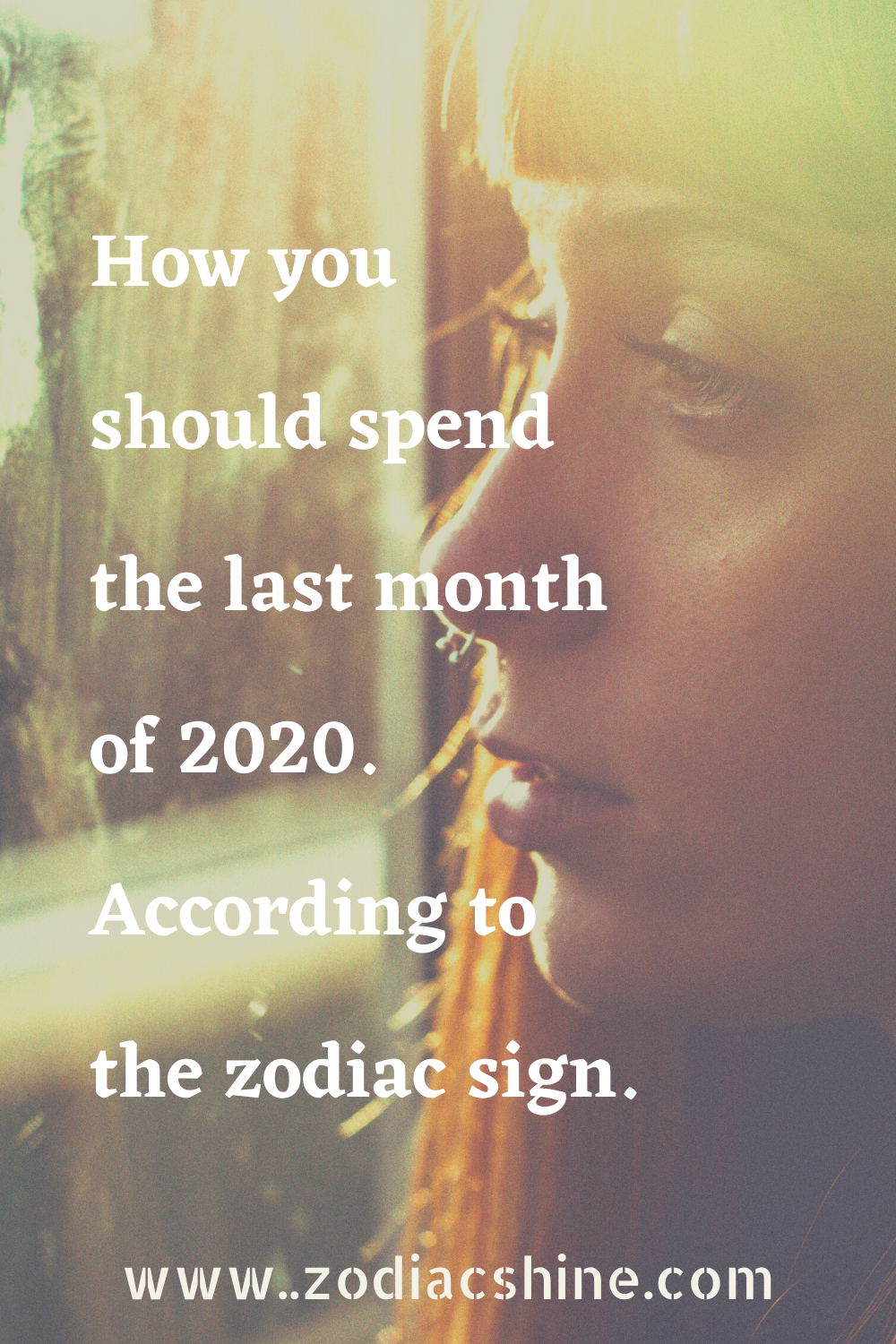 How you should spend the last month of 2020. According to the zodiac sign.
Aries (March 21st – April 20th)
You should step off the gas a little, as a person in the zodiac sign Aries you will be rushed through your life throughout 2020. You were always busy with something. The "fast life" is also part of your personality, because you are someone who simply needs this fire and this passion. But you run the risk of "burning out" and rather spending yourself Aries. Try to keep a steady pace in your life in December 2020 so as not to lose sight of the positive things that give you strength.
Taurus (April 21st – May 20th)
You really always pay attention to the people around you, because as a person in the zodiac sign Taurus you are someone who is used to taking care of others. You are someone who focuses on finding ways to help other people and make them feel good. But now at the end of 2020, it's your turn. Help yourself and take your time at the end of the year to find yourself and create a haven of peace in your everyday life.
Gemini (May 21 – June 21)
As a person in the zodiac sign Gemini, you are someone who likes to communicate and always maintains his social contacts, but at the end of this year 2020, you should take a little distance from everything. You are someone who likes to be around people, but in December you should just be alone for a while. To see who will miss you and who will contact you.
Cancer (June 22nd – July 22nd)
You have a lot of positive energy in you, dear Cancer, and this will also accompany you in December. You will face a few more challenges towards the end of 2020, but you are so full of energy that they cannot hold you back. Pay attention to your love life, because when something goes well you tend to take it for granted relatively quickly. In the last month of 2020, you should just enjoy the good energy around you and let the year-end.
Leo (July 23rd – August 23rd)
You will experience a lot of love at the end of 2020 Dear Leo. The people to whom you are important will gather around you and let you feel how important you are to them. Take in all the love and recharge your batteries, because in the next year great changes are waiting for you that will need the strength. Do not expect too big celebrations in the last month of the year, everything will be more contemplative than the years before, but still, you will enjoy the contemplative days with the right people around you.
Virgo (August 24th – September 23rd)
It is time to make something of your life. You have to start giving more meaning to your life. So far in 2020 you have always played it safe, but now it is time to take the leap, dear Virgo, and no longer avoid the risk, life is only half as fun this way.
It's time to take a risk to really feel life in every fiber of your body. Move out of your comfort zone and recognize the possibilities that life wants to offer you. Maybe the quieter time that awaits you in the last month of the year is perfect for rethinking it all.
Libra (September 24th – October 23rd)
Stop always striving for a life that will never come. Stop living in a fairy tale world and imagine things that will never happen dear Libra. Finally, start to appreciate things even if they seem small and insignificant. And instead of always wanting to get to know new people, concentrate on a small group of people who care about you. At the end of 2020, you should just turn to the things that you would otherwise overlook over the course of a year because you are drawing your attention to things that are not really important.
Scorpio (October 24th – November 22nd)
You will meet some new people in the last month of the year and it is important not to forget those who were by your side before that. Find a way not to scare away the new ones through your sometimes closed and distant manner and not to lose the old acquaintances. Otherwise, some people who are important to you may get it wrong and you don't want to lose someone just because they misunderstand your behavior. Spend the last month of the year with people who know you and can relate to your kind.
Sagittarius (November 23rd – December 21st)
It is time to take the lead in your own life. Finally, take control of your life. Don't let yourself be influenced by others who tell you how to live your life. Recognize the opportunities that you prefer to Sagittarius when you become more independent and independent. Don't be afraid and go ahead. Draw your life yourself and do not give the pen to people who pursue their own interests and do not include yours. You should spend a lot with yourself in the last month.
Capricorn (December 22nd – January 20th)
You will go on an adventure for the last month of 2020, in your mind. As a Capricorn, you are known for your imagination and this offers you an escape from reality again and again, and there you also recharge your batteries for everyday life. But don't forget to come back to the hard reality again and again, because only there you can grow and develop yourself. For the last month, you should try to find yourself and create your own way for the successful year 2021.
Aquarius (January 21 – February 19)
As a person of the zodiac sign Aquarius you have been through some difficult situations lately, but as of now, you have survived the worst. In December 2020, it would be best to keep yourself occupied with positive things. Leave all the negative of the last 11 months behind you and devote yourself to the beautiful things at the end of this year 2020. The last month of the year you should look for peace and not hang around so much on "Christmas parties", where people maybe who you are don't want to see.
Pisces (February 20 – March 20)
You should take some time in the last month of 2020 to think about your future. You should also get your insecurities under control because you must not allow your insecurities and doubts to block your path to happiness. Take time for yourself at the end of the year and try to work on your self-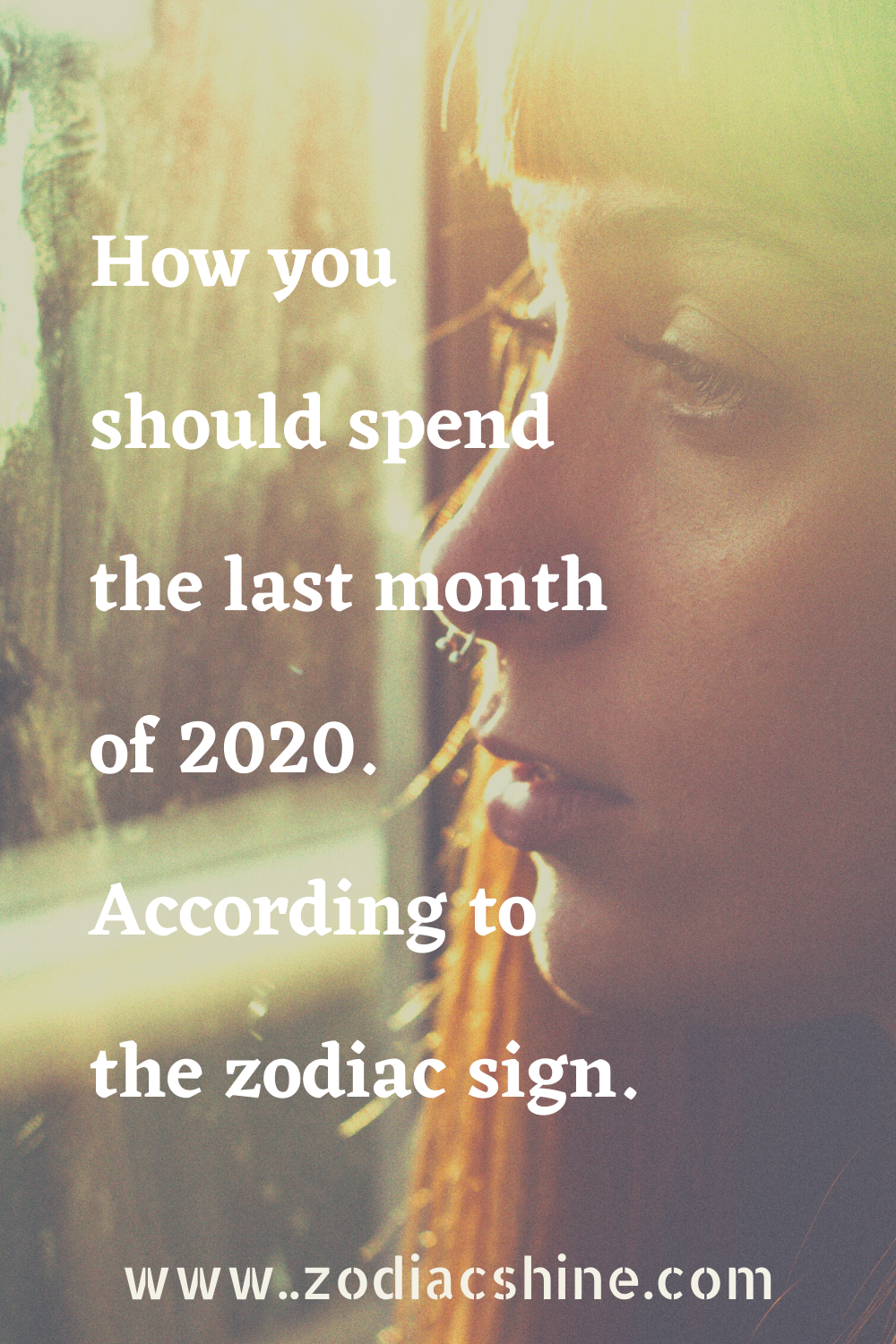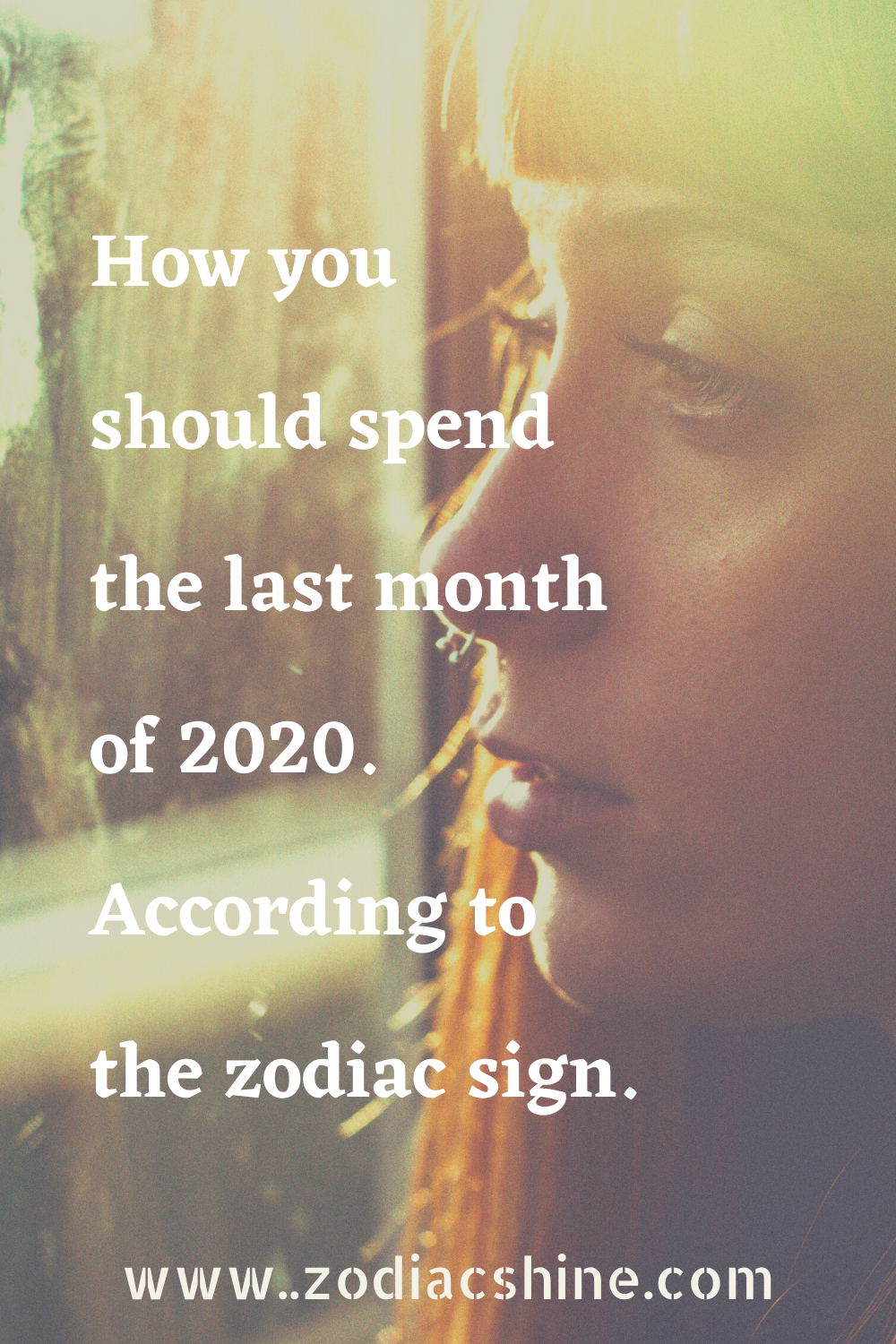 Source: deno-licina.com