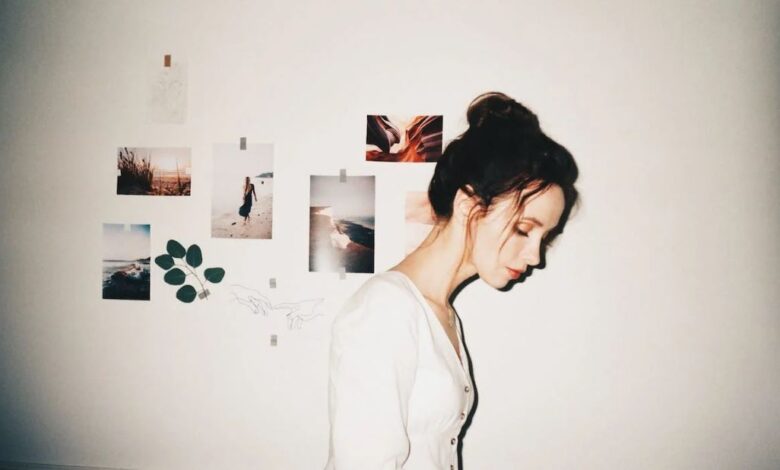 For These 3 Zodiac Signs, The Past Will Come Knocking In November 2023
These 3 zodiac signs will be caught up in their past in November 2023.
Will the past be knocking on your doorstep in the coming weeks? A few zodiac signs will have to deal with their past in November 2023, whether they want to or not.
We're supposed to put the past behind us so we can live in the here and now, but sometimes it just comes into our present and catches up with us.
It's not always necessarily a bad thing when our past catches up with us. Sometimes it also brings us something good. 
Often it means to us that there is still an issue that we have to deal with because we haven't really finished it yet. Or does the universe want to help us learn from our old mistakes and do things right now?
The past is knocking on these 3 zodiac signs this month:
Capricorn
The emotions you are currently experiencing seem to be a veil over your past. For you, the past is flexible and not set in stone.
This month, view every past mistake as a learning opportunity rather than anything else.
You focus on the future and not on yesterday's problems. Occasionally you may find yourself replaying old experiences to remind yourself of the challenges that shaped you.
Things are moving at a rapid pace, and you must remain calm and collected so that events take you where you need to be.
Stay grounded and be realistic. This way you will be well prepared to handle whatever comes your way and you will surely make rapid progress.
You are healing the wounds in your relationships that still linger today. This month your relationships will grow beyond what they were before.
They will strengthen the partnerships you are involved in, and you will learn to collaborate with others on a deeper level.
However, you should consider how much energy you can invest. As the pace of the month picks up, you might feel like you're overloaded.
You have the right to refuse things that conflict with your non-negotiable priorities. Remember that you can decide where your priorities lie.
Taurus
It could be that you have left some things unresolved in the past and that is really weighing on you. Now is the time to finalize these matters!
Under no circumstances should you allow yourself to be tempted to fall back into your old, irresponsible habits. Keep your calm and you will definitely have the upper hand.
You are a complex person who strives to look into the future every day. You're not ashamed of your past, and that's a good thing. Still, you'd rather not go through the same experiences again.
Instead of fixating on your own past problems, focus on new challenges.
Invest your time and energy in planning for the future instead of dwelling on the past.
After a few personal setbacks, you are now ready to tackle the next stages in your life – the stages of healing.
Healing is your focus, and your strong optimism means you firmly believe that the best days are still ahead of you.
You feel refreshed and ready for the month ahead. This season is not only a change in the external environment but also a personal renewal that has been long in the making.
You may feel insecure at first, but by the end of the month, you will have found your new self without the burden of heartbreak.
Maybe you've answered some important questions in the last few weeks. You may now be clearer about your feelings about your life direction.
The planetary energy makes this a good time to stop pondering such questions and instead let life come to you. You are well prepared!
Leo
In general, you focus on what lies ahead of you and the past is a closed chapter for you.
You tend to repeat the same old behavior over and over again. But this month everything could change.
You find it enriching when your past challenges you, and you don't run away from the events of the past.
Instead, you accept your past as the rocky road that made you who you are today.
You know that once you can put your past behind you, you are capable of overcoming any challenge in life.
Because you believe in yourself and your abilities. You will not let the mistakes of the past hold you back, but rather acknowledge them with pride and avoid them in the future.
It may not always be pleasant to question yourself, but that is the main goal of the current cosmic energies – to embark on new adventures.
Therefore, you should use the cosmic influences to look within and find the roots of some of your setbacks.
This task is certainly not an easy one, but it will benefit you enormously. Just be honest with yourself.
This month you will use an interesting method in dealing with your past.
Although you reminisce every now and then, you are able to take those experiences and apply them to the present.
You use the lessons you've learned from the past to correct your current course. Adaptability is now your middle name.