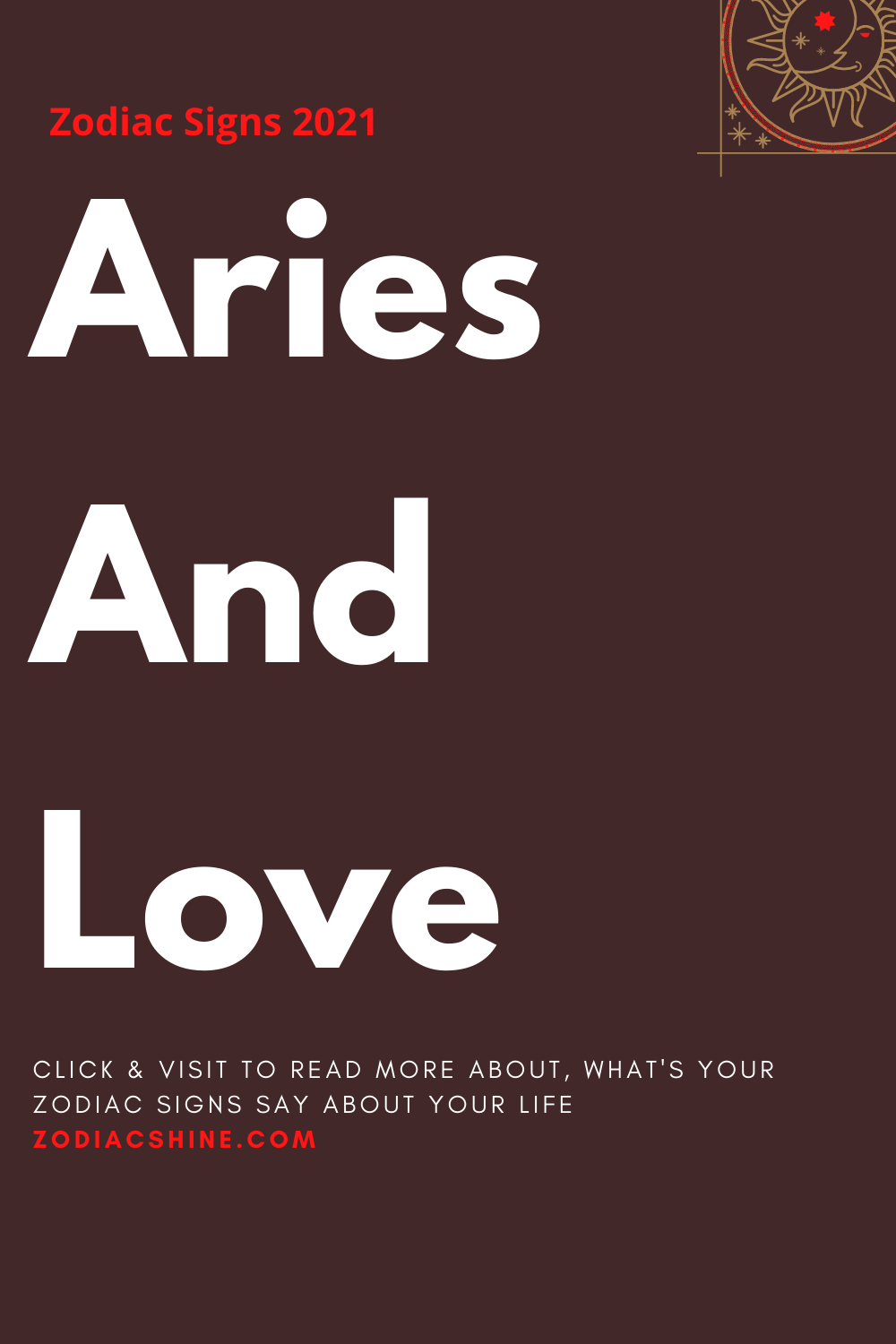 Aries And Love
As independent as Aries may seem, when he truly falls in love, he needs to formalize the couple. You need the other person to give you security, and perhaps you need it, deep down, much more than the other signs. Really. Aries is a sign that is inevitably attracted to those kinds of people, let's say, difficult to get along … Complicated passions attract you but only because they are more difficult. It is the challenge of getting in the background that everything turns out well from something that probably cannot turn out well. This is Aries and love :
Aries loves to be in love, they do not want calm or overly relaxed love affairs. He wants a love that breaks into his life like a hurricane, that makes him feel that he is more alive than ever.
For Aries to notice you you have to stand out from the rest of mortals, they are very attracted to people with strong temperaments, sure of themselves and who have things in common. But at the same time, the unknown attracts him so, if you have a different lifestyle or hobbies, he will also want to know what they are. Aries has to like your life, to merge his with you and become one.
In case anyone doesn't know yet, Aries loves to control and dominate. That feeling that the other person is the one that sets the guidelines for when, how and where is something that they cannot bear. It is an innate fear of being dominated by it. Let's see, obviously, they don't want someone with no blood in their veins, submissive or slave, but you have to be very clear that they won't be either. And before you, Aries will always go.
Despite the fact that Aries is impatient made a person. When it comes to making life and death decisions, the kind that can be a serious mistake, takes time, and takes a long time. It will take time to decide and before that, he will be mentally crushed with all kinds of analysis, even bordering on paranoia at times.
In love , as in everything, Aries has an impetuous and bossy character but when they know that they already have their role well marked in the relationship, they begin to give in a little more. They begin to please the partner much more.
Deep down, despite his airs that I can do everything alone (which is often true) and I don't need anyone at all. Aries looks for in the partner a person with strong family values. For them, when they have already fallen deeply in love, a person with a strong commitment to overcome any problem is essential.
They get involved in life as a couple, a lot. But do not forget that they also need their space and miss in order to develop the relationship well. They can become very jealous.
The first sign of fire clearly marks the difference between a relationship without commitment and a relationship with commitment. You will know, but one way to protect yourself is by not making your partner feel like one of your priorities. That is to say, something like, "we are together but you are not essential for me", sometimes it sneaks in, sometimes not.
Once Aries and love have already become good friends, it goes on fire and needs a "couple routine". Things have changed now. Aries will not like you to disappear from their life and come back in whenever you want. Exaggerated changes no longer go with her/him.
Fidelity is essential for Aries, they will not be able to forgive that their partner (even or that their crushes) are unfaithful. You can make an effort and maybe give a second chance, but forgiveness? Oh, friend, that's something else …
If something scares Aries, it is abandonment. When they are abandoned they do not go back easily, but when they are the ones who end the relationship, things change. And trust me, they don't give a damn about anything, plus they'll be clear: it's your fault. This is Aries and love.