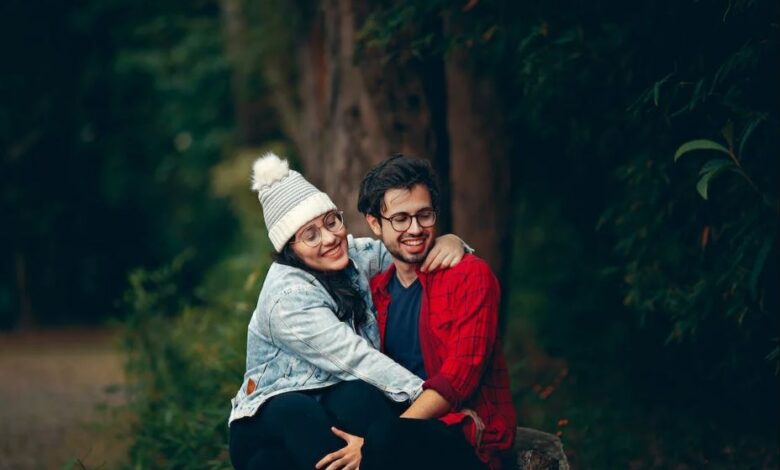 According To Your Sign How Your Love Life Will Change In November 2023
The month of November begins, we have left the Eclipse cycle behind and we have managed to put an end to everything we had been enduring from previous years. Now Venus, the planet of love, relationships, and romance, will be transiting in the zodiac sign of Virgo. With Venus in this earth sign, some relationships will achieve greater stability and balance. On this occasion, it is very likely that romance and passion will go hand in hand, and many couples will move to a deeper level of commitment. Beauty, desire, love, and prosperity will also be greatly accentuated. The planet Mars will be found transiting the zodiac sign of Scorpio, which will cause, in parallel, an increase in passion and energy levels. Do you want to know how your love life will change in November 2023 according to your sign?
However, we know that this will not only depend largely on how each planet is positioned, but also on how it influences each zodiac sign. For some, it is easier to relate through expression, gestures and physical affection… For others, it will be more comfortable to communicate and be able to share quality time with their partner. In this article, we will tell you which signs will be able to enjoy their life as a couple, which ones will find love if they don't already have it, and which ones will not be so lucky in love this month, according to their zodiac sign. Below we will see what the stars have in store for your love life during this month of November 2023:
Aries
Those Aries who are in a relationship will have a good start to the month in this regard. Although they will have to make an effort to maintain tranquility and peace in their relationship. You should take into account the details, such as gifts and spending more quality time with your partner to keep things going well. With respect to your family, it is essential not to lose patience and avoid unnecessary friction. Those who are single should focus on their personal well-being and their loved ones. For those who are falling in love, you will have to calm down a little and not be so demanding. It is not a good time to formalize any relationship.
Taurus
Taurus who already have a partner will share good times together. They will also have a great time in privacy. Although they will have to pay attention at the end of the month, some friction and conflicts may already begin that can become complicated. Try to be more cautious and prudent throughout this month of November. The family issue can cause the occasional sleepless night, so be careful with misunderstandings. Good communication will always be essential to face any conflict. And for those Taurus who are single, if you send clear signals to the person of your interest, you will likely be well received. They will have a great romance full of passion and will be very satisfied with their special person. But to formalize, you will have to wait a little longer…
Gemini
This month, Geminis will live in harmony and pleasant coexistence with their partner. Maybe a getaway or a walk will also help you strengthen your bonds more. In the family environment, you should pay more attention to those who are older, since some complications may arise in their health. Geminis who are enjoying being single will meet many interesting people and will be able to connect more easily. If you already know someone, try not to rush things and let it flow. For those who want to formalize, it is the ideal time to say "yes, I want."
Cancer
When it comes to love and relationships, crabs will not have a very good start to the month. It is important to develop more kindness when communicating with your partner. After half of November, they will gradually recover their enjoyment and moments of affection. They should also be very careful when communicating with their family, as there may be misunderstandings and arguments. For those who are single, it is likely that during the first fortnight of the month, you will meet very interesting people. A new romance may also blossom, but it will be essential not to rush things. Those who are already in a romantic situation will want to advance a little further. The end of the month will be the ideal time to formalize. 
Leo
They will be very connected with their partner and will share many satisfying encounters. Any conflict you may have experienced in the past will no longer matter from now on. You will be able to enjoy a new harmony in your life. In the family aspect, you will have many meetings and feel very comfortable. Although entering the middle of the month, it will be important to maintain discretion and avoid unnecessary conflicts. For Leos who find themselves without a partner during this period, they will have a very fun social life and will enjoy their friends. They may also meet someone special and want to share meaningful moments with that little person. The best time to formalize a relationship will be when you both feel ready.
Virgo
Virgos who are in a relationship will really enjoy each other's company. As the month goes by, some misunderstandings may begin to arise, which is why it will be essential to have more open and honest communication. You will also need to work more on affection moments with your partner to prevent things from getting worse. You will want to have more support from your family, so you should be less distant and give them the place they deserve in your life. For single Virgos, you'll have plenty of options at the start of this month. They will meet people with the same ideals and they will have to make the most of this moment of falling in love and enjoy it while it lasts!
Libra
Libras may start this month with some relationship conflicts. They will have to put their ego aside a little if they want their relationship to prosper. They will have to be more careful and connect more with their feelings and those of those around them. Your family life will improve a lot and you will enjoy good bonds in general. For single Libras, towards the end of the month, they are likely to find a person with whom they have a lot in common. It is best to go slowly since time will be responsible for guiding you toward that relationship you long for. Those who are already dating someone will surely resolve their conflicts and achieve greater stability in the relationship.
Scorpio
For Scorpios who are in a relationship, it will be essential to renew the routine with their partner. They will have to make an effort to not let it decline, and add passion and adrenaline to their daily lives. Don't take anything for granted. In your family, it is likely that they need it a lot. It will be important to create spaces for dialogue and also for fun, especially with the youngest members of the family. For Scorpios who are single, they may experience a moment of bad luck. It is a period of introspection and evaluating what is happening. Those who have started a relationship will not be sure about it and will have to give it time. Sometimes it is better to be alone than in bad company. 
Sagittarius 
For Sagittarius, those who are in a relationship will enjoy and increase their affection for their special person. There will also be a lot of passion and lucky encounters. It is advisable to take a trip or walk to strengthen each other. If you want to have a child, this is the ideal time. Regarding the family environment, they will enjoy sharing good times with all family members. Sagi who are single will enjoy their social life and meet many interesting people. They will have a great time, and those who are already involved with someone will think about formalizing it and their proposal will be well received.
Capricorn 
Capricorns who are in a relationship may have to resolve some conflicts in the middle of this month. You will have to communicate clearly in your relationship so that arguments or misjudgments do not arise. It will be necessary to nip any misunderstanding in the bud. With your family, you will enjoy good times in general, although you should be attentive, as some inconveniences may arise related to some property. Try to solve it in the most amicable way possible. Capricorns who are single will not find compatibility with anyone during this month. They will not feel understood and may have many arguments within their social circle. It's time to work on yourself, and for those who are just starting to get involved with someone, it will be very difficult for them to bond for this very reason. 
Aquarius
It is possible that throughout this month of November, Aquarians will not have a good prognosis in their relationships. Many conflicts may arise with your partner and it will be important that you take care of your words and the way you communicate. You will have to commit to working hard to overcome the problems that arise in your relationship. In the family environment, you should also be more communicative and empathetic, and try to understand your loved ones more. All those Aquarius who are single may experience fear and unhappiness for not having someone by their side. The best thing will be to relax and let everything flow, when the right time is right, the ideal person will arrive. It is recommended that you broaden your focus and concentrate on the rest of the things that are also important, whether it is work, friendships, or personal well-being. Those who are already involved with another person may find it difficult to adjust to their partner.
Pisces
Those who are in a formal relationship may not fully connect with their partner during this month. It will be difficult for them to share moments of harmony and find peace. They will have to pay attention and work harder to get ahead; appreciation and understanding will be essential in their relationship. It is important that you dedicate quality and affection time to your partner. The same will happen with your family, which will also demand a lot of attention. In any case, they will always be there to support you. For Pisces who are without a partner during the month of November, they may be interested in a person but unfortunately, it will not be reciprocal. By the middle of the month, luck changes, and you must learn to let the other person be free and in that freedom, choose you. For those who are already dating someone, it is important that they add some spark to the matter so as not to fall into monotony.