Zodiac
5 Signs Your Angel Sends To You To Tell You That Everything Will Be Okay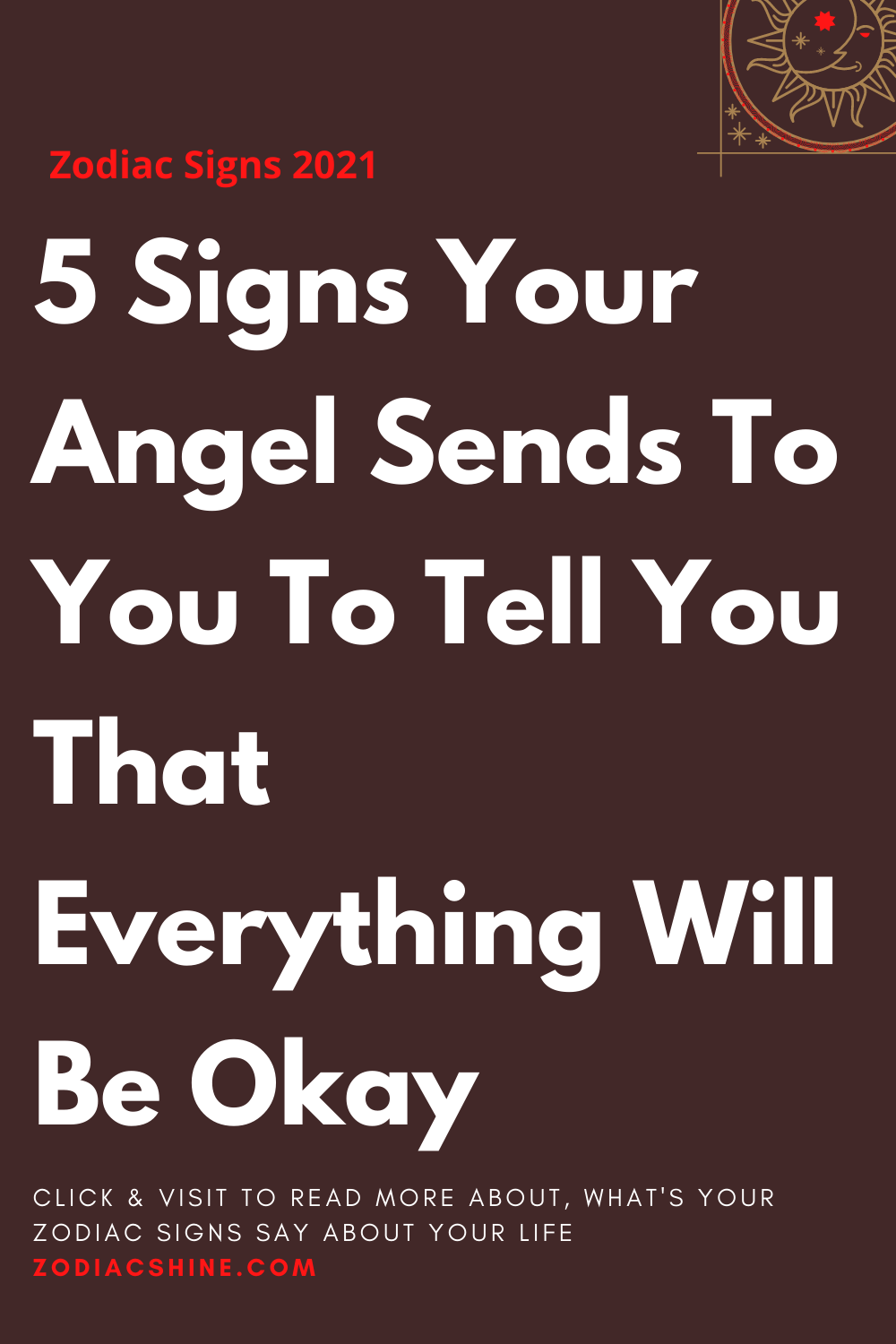 Sometimes we just want to take a break, we get tired of the routine, the worries, the disappointments, the tragedies. Sometimes we just feel like it and we think for a moment that nothing makes sense. However, someone accompanies us from our birth, our Angel , who supervises each of our steps. He does not let go of us, he fills us with gray days with colors … 5 signals that your angel sends you to tell you  that everything will be fine. 
They are the heavenly messengers, those who do not abandon us, those who trust in our potential and want to see us shine. The Guardian Angel never leaves, he watches over our dreams and is one more proof of unconditional love, which is capable of accepting each of our defects. The one who applauds our light and supports us in our darkness.
 Messages from your Guardian Angel 
There are times when our Guardian Angel wants to tell us many things, desperately tries to communicate, but because we are distracted we do not realize it. He has heard your desperate pleas and wants you to know that everything is going to improve, that each lesson is a learning process and that even if it seems that you are alone, he will not leave you. It tells you like this:
5.- Unforeseen Feathers 
When was the last time a sudden feather appeared near you? You most likely have no idea where it could have come from, but it stole your attention and you couldn't help but stroke it and feel peace. It is a sign of the divine, your Angel is close to you and wants you to know that you are on the right track.
4.- Energetic Aromas 
Angels use the most cautious ways to make themselves present, they do not want to alter your life, much less scare you. So they do it through everything that provokes beautiful emotions, feelings and thoughts. If an energetic aroma is present and you cannot help but remember beautiful moments in your life, it is your Guardian Angel, reminding you that every second is worth it.
3.- Lights 
The Guardian Angel is synonymous with flash, with an energy full of light capable of transcending between this and another world. They love to convey messages through light, their favorites are lightning bolts and they can add a touch of color. We are talking about seconds, those little fragments of your life that give you peace and maybe you did not know why.
2.- Whisper  
Of course, for some it can be a bit disturbing to perceive unusual sounds, but the first thing you have to know is that everything is fine. There is no need to fear, it is probably your Guardian Angel, he is looking for a way to communicate, pay attention, because they use keywords that will surely take you to a special part of your life.
1.- The Temperature 
That's how angels are, meticulous, they like to be present in a little scandalous, but unforgettable way. The fact is that they have the gift of playing with the air temperature, if you feel a drastic change from cold to hot or vice versa, but the rest of the people do not, it is a sign that your Guardian Angel is very present, his vibe It yells at you, whatever happens, you're not alone
And you, have you felt any other signs?