Zodiac
4 Zodiac Men Who Carry You On Their Hands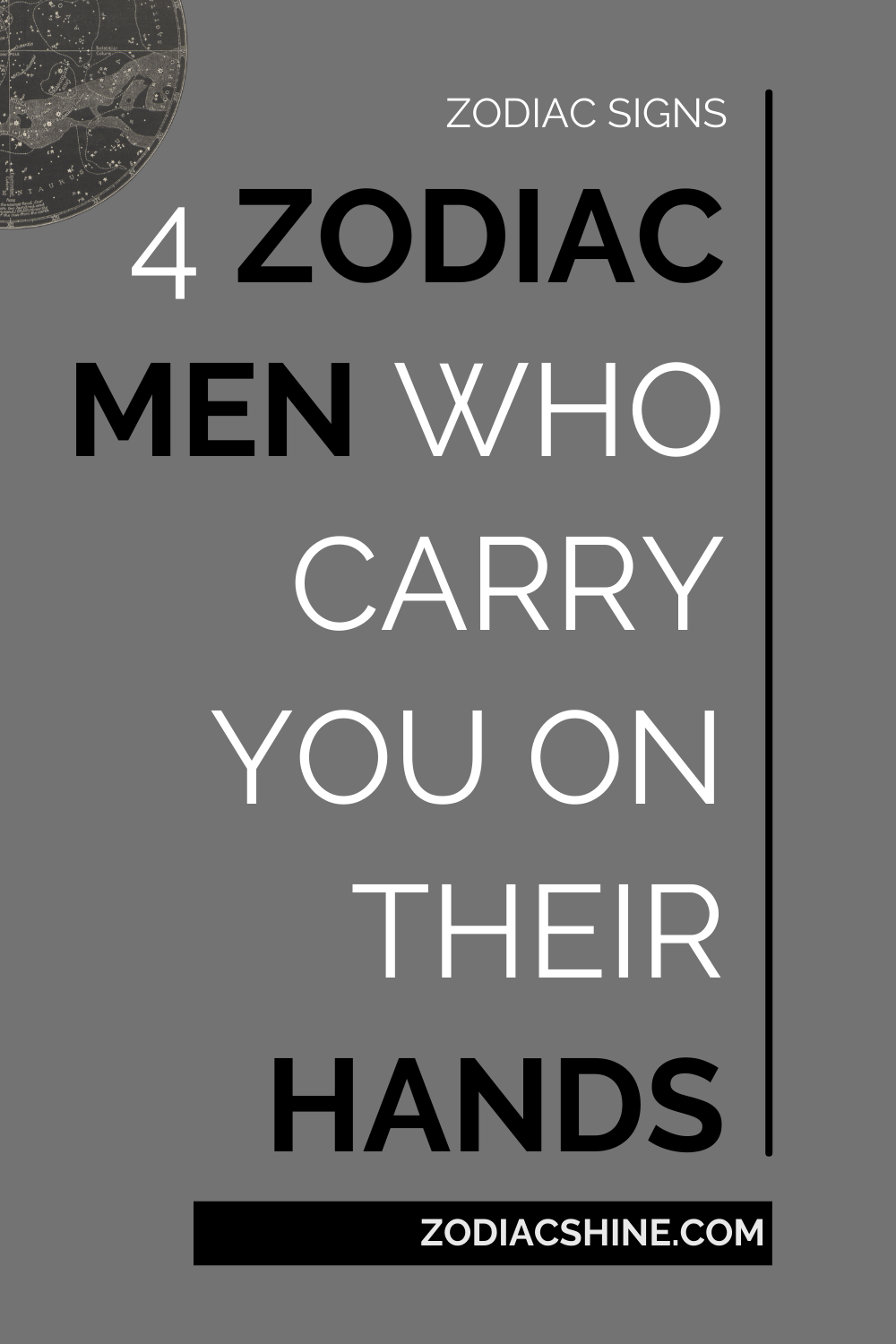 4 Zodiac Men Who Carry You On Their Hands
Probably the greatest dream of many women is to be carried in the hands of a man. Women want a man by their side who is courteous and attentive to their needs. But alas, such men are really hard to find. 
Or not? Here are 4 zodiac men who will hold you in their arms:
1. Leo
The Leo man likes to spoil his partner with expensive gifts and romantic candlelit dinners. He's a true man of his word, and he generally understands what to do and what to say to please a lady. At the point where he falls in love with his partner, he is faithful and no longer strays from his relationship.
He is a family man. When he feels like he's found the right one, he'll settle down instead of going out and partying every night. He feels strong when he has someone and that's why he knows he treats a woman with affection and consideration.
If you are lucky enough to have this type of man by your side, you can be sure that he will treat you in the best way possible. He will even ignore his own desires just to please you. He wants you to be happy so he can be happy too.
Life with the Leo man will be like the most wonderful and romantic story you know and he will never stop giving you all his love and warmth.
2. Capricorn
Capricorn only idolizes the woman he is in love with. He will make every effort to make her feel valued all the time. He will not pursue other ladies as he already has the most beautiful woman in his vicinity. Nor could he do anything thoughtless and risk losing you, and he will consistently show you the love and respect he has for you.
He also doesn't mind saying how much he appreciates you. Capricorns are the zodiac signs that treat their woman like a queen. He can act like a heartless man at times, but to be honest, he's just really touchy.
He sees everything that is happening around him and is very cunning when it comes to wanting to choose his actual mate. He never throws himself into a daring situation. So if he doesn't want to be with you directly, he'll probably put some energy into you to get to know you better.
He's someone who feels everything intensely, so he could never intentionally hurt you. Life with a Capricorn man will be like a romantic story and he will always adore you like the first day.
3. Taurus
The Taurus man will treat his woman like a real queen and he wouldn't bother and put so much energy into the relationship if he wasn't serious. He really does everything to please his partner.
He doesn't close his eyes to all the sacrifices his partner makes but observes her behavior so that their love relationship can work. Also, he knows very well how to give back. With a man in this way, you will feel adored and respected and he will never get enough of you.
He'll watch you in a room full of beautiful ladies and with just a grin, make your heart beat faster. Even though he is a real genius at luring you in, he will never take advantage of that and remain loyal to you. He realizes that real ladies are rare in this world, so he could never trade his precious jewel for a cheap stone.
4. Cancer
Cancer is one of the most personable and passionate zodiac signs, and they consistently show that to their partner. With a man whose zodiac sign is Cancer, you will be showered with kisses and hugs as this is his approach to communicating his love.
He will fulfill his partner's every wish and he wouldn't do that if he didn't love her. He's real husband material, and it's no big surprise that all young ladies who date a Cancer are happy and content when something comes of it.
A Cancer person will always offer to help you when you have no idea what to do. Cancer men always treat women like queens. He will use his sound judgment when you're feeling lost and your closest companion when you need a shoulder to cry on.
He's the kind of man who consistently puts you first, regardless of whether that implies he will end up suffering. At the point where he loves, he will do whatever it takes to make the relationship work, so you always know where you stand with him and what your worth is.